Australian Music Examinations Board (AMEB)
Western Australia State Office
Australia's leading provider of exams for music, speech and drama
The Australian Music Examinations Board (AMEB) is the most prestigious and well-recognised examination system in Australia. With a tradition of excellence stretching back over a century, it provides graded assessments for music, speech and drama students in both practical and theoretical examinations.

The overall direction of AMEB activities is the responsibility of a Federal Board consisting of representatives of educational institutions that are signatories to the AMEB constitution.

AMEB (WA) is affiliated to The University of Western Australia through its Conservatorium of Music and receives financial support from the Western Australian Government through the Department of Education.
What we offer
The WA AMEB Award

Did you know that the AMEB in Western Australia has an Award Program in which Music, and Speech and Drama candidates were able to combine AMEB examinations with performances, and service activities within their schools and/or communities to achieve either a Bronze, Silver or Gold AMEB Award?

Music, and Speech and Drama candidates are able to combine AMEB examinations with performances, and service activities within their schools and/or communities to achieve either a Bronze, Silver or Gold AMEB Award.

Students who are committed to the arts, and would like to combine their AMEB Music, or Speech and Drama examinations with performances and service activities within their schools and/or communities are able to apply!

There are two types of activities which are required for the WA AMEB Award program:

Performances - either at the student's school or within their local community, and
Broadening activities - which can include further performances, back stage assistance, mentoring, coaching of younger students and other similar service-type activities within the school or community setting.

Students who complete the program within the allocated period are conferred this prestigious award and receive a lapel pin, and a certificate as well as WACE standing for their activity. Many students also use this award when pursuing employment or other advanced standing.

Applications for 2023 are now available through TryBooking.

Induction Tests

Induction Tests offered by the AMEB (WA) are intended as introductory examination experiences for young students. They are especially designed for beginning students as a means of helping them adjust to external examinations.

Candidates may choose either Induction Test 1 or Test 2 to suit their level of preparation or they can do them both in sequence over a time-frame that suits their rate of learning.

A written report will be provided. It will identify strengths and weaknesses in technical work, pieces, aural tests and general knowledge, and include a general comment about progress. There is no pass or fail. A certificate will be issued to the candidate.

Online Theory Courses

AMEB's Online Theory courses allow students to learn music theory at their own pace independently or supporting what is taught in the classroom or private music studio.

P Plate Piano

This is a series of three bright, colourful books designed to take a beginner pianist from the first tutor through to AMEB Preliminary level piano. With almost 20 pieces in each book, P Plate Piano introduces students to a range of performance styles and technical challenges, carefully graded for musical development.

Performance Evaluations

This service is available to anyone, including candidates with special needs. The Performance Evaluation Program (PEP) enables a candidate to have their prepared work evaluated by an examiner and to receive a constructive written report. It provides a benchmark against which to measure progress and an opportunity to perform for a receptive listener. It is suitable for all standards as there is a free choice of repertoire. In the music PEP, there is no technical work, sight reading or aural tests. A written report is provided, but no grade or mark.

Practical Examinations

AMEB (WA) offers practical examinations for individuals in a range of disciplines for both music, including Rockschool, and speech. Group exams are available in Ensemble Performance, and Speech and Communication.

In general, music practical examinations comprise the presentation of work in the following areas: technical work; studies and pieces; aural tests; sight reading and general knowledge.

Speech practical examinations comprise the presentation of work from the following areas: poetry, prose, drama, public speaking, sight reading and discussion related to the prepared items. Depending on the syllabus, candidates may present as a solo performer or as a group.

Repertoire exams

After a two-year trial, AMEB is rolling out a brand-new style of examination, to be offered alongside the traditional comprehensive AMEB examinations which will be familiar to most students and teachers. It will be known as the Repertoire examination and will be available from 2019 for Preliminary through to Grade 8.

Given the on-going uncertainty surrounding COVID-19, all current Repertoire examinations (including the for Leisure syllabuses) will remain available as EITHER face-to-face OR recorded repertoire (video) examinations to the end of 2022.

To help you to prepare and enrol your candidate/s correctly, please view the chart below. Please contact the WA State Office if you require further assistance.

Recorded Accompaniments

The AMEB has released recorded accompaniments for use in study and examinations in the early grades. They feature performances of the accompaniment part for pieces in the corresponding AMEB grade books. Recorded accompaniments can be purchased as a hardcopy CD from the AMEB Online Shop.

Speech and Drama

AMEB offers graded practical and written examinations in Speech and Drama. AMEB is the most widely used assessment system for Speech and Drama in Australia. Highly trained examiners, specialists in their field, assess students from Preliminary to Diploma levels in Speech and Performance Theory, Drama and Performance, Drama and Communication and Voice and Communication.

Teaching Music

AMEB offers graded examinations in teaching music including one certificate exam, Certificate Teacher of Music Australia (CTMusA), and two diploma exams, Associate Teacher of Music Australia (ATMusA) and Licentiate Teacher of Music Australia (LTMusA). These exams cover current pedagogy practice and combine practical and written sections to allow teachers to extend their knowledge and professional expertise.


Written and Online Examinations

AMEB offers graded examinations in three subject areas: Theory of Music, Music Craft and Musicianship. These subjects cover the theoretical aspects of music, complementing and enriching students' practical studies.

Online music exams can be taken at any time of the year. Written theory examinations will no longer be available for music grade examinations. All examinations must now be taken online, with the exception of diploma level examinations.

Awards

The following prizes may be awarded at the Awards Ceremony held in March, in respect of examinations undertaken during the previous year. Not all prizes are awarded every year.

Owen Fisenden Award, Certificate and $200 - Best performance by a 5th/6th Grade flautist
The AMEB (WA) Prize, Certificate and $200 - Best 7th Grade Performance (in the order of) Brass instruments, Woodwind instruments, excluding flute, Classical Guitar
The Australian Strings Association (AUSTA) WA Award, Certificate and $200 - Best performance by a 7th/8th Grade strings candidate
The AMEB (WA) Prize, Certificate and $200 - Best performance by a Certificate of Performance candidate (preference will be given to less common instruments)
AUSTA Strings Award, Certificate and $500 - Best LMusA or AMusA Diploma candidate in orchestral strings (in the order of double bass, viola, violoncello and violin)
A J Leckie Award in association with the West Australian Music Teachers' Association (WAMTA), Certificate and $300 - Best Associate Diploma (AMusA) candidate
The J B Vincent Memorial Award, Certificate and $600 - Best Licentiate Diploma (LMusA) candidate
The Anita Le Tessier Award, Certificate and $200 - Best Speech and Performance Certificate candidate
The Speech and Drama Teachers' Association of WA (SDTAWA) Award, Certificate and $300 - Best Speech and Performance Diploma candidate
Timetable & Fees
AMEB (WA) examines from the beginning of April through to the end of November each year in the Perth metropolitan area. Whereas Pianoforte and Piano for Leisure are examined every week, instruments, speech, voice, diploma and Rockschool examinations are assigned to specific weeks within the timetable.
Examinations are normally offered in Albany, Esperance, Bunbury, Port Hedland, Kalgoorlie and Geraldton, subject to sufficient enrolments.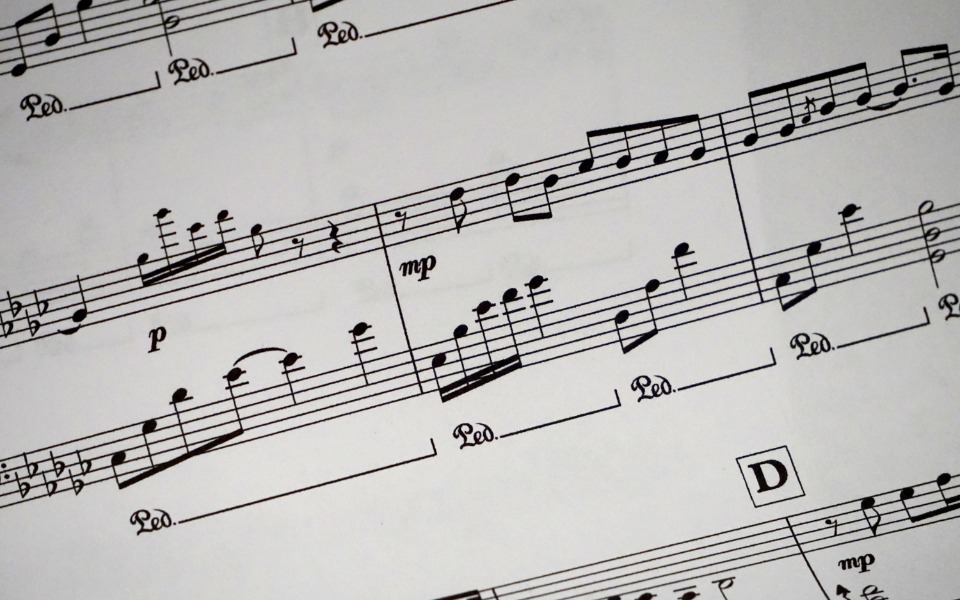 Enrolments
Enrol Online Now
Please enrol online for all exams through AMEB Score – WA.
Late Enrolments
For late enrolment queries, please contact the WA State Office for assistance. A late fee of $55 applies.
Other Fees
Induction Tests

Level 1

$45
Level 2

$50

Performance Evaluation

Level 1

$60
Level 2/3

$100

Certificate Teacher of Music Australia

Theory Examination
CTMUSA Section 1

$ 140

Practical Examinations
CTMUSA Section 11

$ 140
CTMUSA Section 111a

$ 210
CTMUSA Section 111b

$ 210


Associate Teacher of Music Australia

Theory Examination
ATMUSA Section 1

$ 140

Practical Examinations
ATMUSA Section 11

$ 150
ATMUSA Section 111a

$ 240
ATMUSA Section 111b

$ 240


Rockschool

Practice Session

Practice on the exam piano

$15 for 30 minutes
$30 per hour

Call the AMEB on 6488 3059 for bookings
Subject to availability (not available November).
Policies
When you enrol a candidate for examination, either online or in hard copy, you will be asked to sign a declaration. The enroller needs to ensure that they understand both federal and state policies relating to the conduct of examinations, especially cancellations, withdrawals and transfers.
Cancellations, transfers and late fees

No refunds are given in the case of cancellations or withdrawals. Once an enrolment has been made, a transfer may only occur subject to space availability and payment of the transfer fee. Transfers from one examination year to the next are not possible.

Candidates who are unable to present themselves for their exams must notify the AMEB(WA) office forthwith, and at least 48 hours before the exam, in order to be eligible for transfer concessions. A transfer fee of $55 will apply to all grade and diploma transfers.

A late fee ($55

–

single candidate; $120

–

three to five candidates) is incurred if an enrolment is submitted after the closing date. Refer to the AMEB (WA) Schedule and Fees for details of all conditions and service charges.

Nondisclosure of personal details

Personal details supplied by teachers, candidates, examiners or other employees are not provided to individuals or organisations outside the AMEB without the express permission of those concerned. The AMEB does not supply 'teacher lists' to those who request them.

Issues and concerns

AMEB (WA) has established procedures for addressing issues or concerns raised by teachers, parents and candidates. If you have an issue or concern, please view the Appeals Policy, fees and a link if you wish to proceed with an appeal.

Tuning of instruments

The following policy will apply in instrumental exams where the syllabus allows for examiner assistance with the tuning of instruments.

This is normally up to Grade 4 only, where it is anticipated that initial tuning will be done prior to the candidate entering the examination room.

In general, examiners are to spend no more than one minute tuning an instrument during the scheduled exam time, normally just as any necessary fine-tuning to that done prior to the candidate entering the exam room. Some latitude may be taken in exceptional circumstances.
Examiners are only to assist with tuning when explicitly requested by the candidate or teacher. If not requested, no tuning is to be undertaken. Examiners are not to take the initiative in this regard, but simply respond to a request to do so.

Please note that in extreme cases where candidates have become distressed or are unable to rectify a tuning situation themselves, the examiner may take the initiative and offer assistance.

Candidates with special needs

The AMEB aims to provide the optimal conditions for all candidates presenting for examination. For candidates with special needs, WA has established practices and policies. When a teacher enrols a candidate who requires special consideration in the examination room for whatever reason, we request that the teacher or parent submit to the WA office a detailed letter including any documentation outlining the specific need or disability of the candidate and how best the AMEB can accommodate the candidate in the examination.

Submitting a letter at the time of enrolment allows the office to have further discussion with the teacher/parent/candidate and then the examiner regarding providing those optimal conditions. It also means that the office has time to allocate a specific time on the exam session (ie start or finish), schedule extra time for the examination or provide any specifically tailored tests.

Please do not have parents or candidates hand a letter to the supervisor or examiner on the day of the examination.

If a candidate, parent or teacher has difficulties negotiating stairs, please request a ground floor examination. There is no lift available in the building.

Social media policy

CCTV policy

AMEB CCTV consent - Candidates (PDF 163KB)

AMEB CCTV policy (PDF 190KB)

AMEB Surveillance Devices Procedures (PDF 133KB)
Useful links
Federal and State Offices of the AMEB
Professional Associations
Other
Australian Music Examinations Board WA
The WA State Office is located on the Claremont campus of The University of Western Australia, on the corner of Princess and Goldsworthy Roads in Claremont. The office is at the eastern end of the stone heritage-listed building. Visitors are asked to park in Car Park 2 (paid parking) accessible from Goldsworthy Road and to please observe and comply with all signage.
Office location
The University of Western Australia, Claremont Campus, Cnr Princess and Goldsworthy Roads, Claremont Perth WA | Open Monday to Friday 9am-1pm and 2pm-4.30pm
Map
Mailing address
M421, The University of Western Australia, 35 Stirling Highway, Crawley WA 6009