News
Class of 1971 has 50th reunion
UWA Law School welcomed the graduating class of 1971 back to campus on Wednesday 14 April 2021. The class shared fond memories of their time as students and caught up with former classmates who couldn't attend in-person via Zoom. The reunion organiser, Philip Vincent, brought printed photos of the graduating class photo for everyone who attended. Those who attended in person included UWA Chancellor Hon Robert French AO, Michael O'Sullivan, Kevin Prince, Rosemary Wheatley (nee Naughton), James Del Piano, Jillian Russell (nee Cook), Lee Verios, Sol Majteles, Jon Ilbery, Philip Vincent, Peter Murray, and Stephanie Beard (nee Jenkins) and - via Zoom - Graham McDonald, Gavin Silbert, Geoffrey Court, and Philip Clarke.

Jessup Mooting Team makes it to grand final of National Rounds
In March 2021, our Jessup mooting team, Adehlia Ebert, Elliot Holland, Karnabi Hughes, Cora Lappel and Julia Symons competed in the 2021 Philip C. Jessup International Law Moot Competition. The Jessup competition is the largest and most prestigious mooting competition in the world. The team placed second in the National Australian Rounds. At the international level, out of 550 teams and over 2000 mooters, the team was 11th best in memorials and 3rd best in respondent memorials. A big thank you to the fantastic work of our alumni coaches: Katherine Swann (JD 2020), Lynsey O'Neil (JD 2019) and Zaccary Molloy Mencshelyi (JD 2018).
2021 Ciara Glennon Scholarship awarded
Second-year law student Natalie Fretton was awarded the 2021 Ciara Glennon Memorial Law Scholarship (est. 1998) on Thursday 20 May 2021 at a ceremony in the Prescott Room at UWA. The ceremony included an address from the Chief Justice of Western Australia, Peter Quinlan SC (LLB 1995), and was attended by members and friends of the Glennon family, former Chief Justice Wayne Martin AC QC (LLB 1974), WA Police Commissioner Chris Dawson, Ashurst partner Adrian Chai (LLB 1996) and many other members of the legal profession and the law school. The scholarship is awarded to a full time law student who demonstrates a significant contribution to the community, an active interest in an area outside law, and a genuine concern for others. Natalie, originally from Albany, has, among other things, completed internships with UWA's McCusker Centre for Citizenship and spent time in India working with Pollinate Group.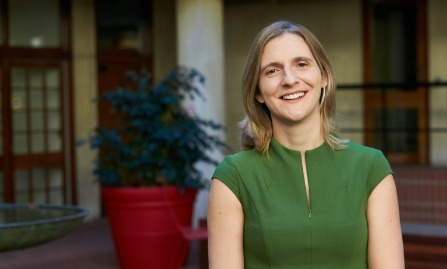 Law School Professor appointed as member of the Ministerial Expert Committee on Electoral Reform
Law School Professor Sarah Murray has been appointed as a member of the Ministerial Expert Committee which has been commissioned by the State Government to review and report on the WA electoral system for the Legislative Council. Professor Murray is also a member of the WA Law Reform Commission.
WA Justice Association launch
In March 2021, the Hon Robert French AC officially launched the WA Justice Association. This Association is an outstanding initiative of law students Tom Penglis, Isabel Philip, Georgina Clarke, Tenille Lazenby and Georgina Penglis, to facilitate projects that advance social justice reform efforts by enabling university law students to produce and contribute to relevant research. Current research projects are Aboriginal Justice Advisory Mechanisms in WA and Effective Police Training for Family Violence. The WA Justice Association was also one of the top fundraising teams in the WA Law Access 2021 'Walk for Justice.'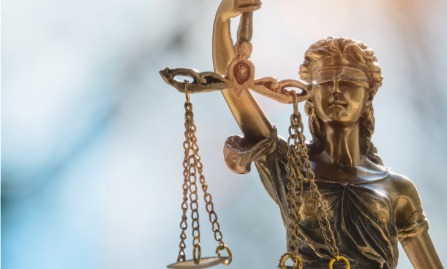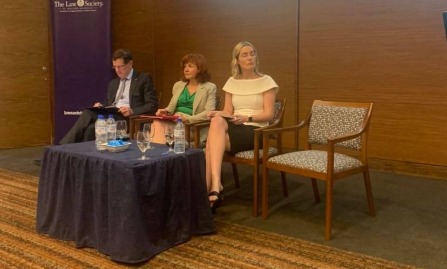 Law School events with WA Law Society and Herbert Smith Freehills
The Law School has partnered with the legal profession to convene two significant events in the first half of 2021. In mid-February, Herbert Smith Freehills, the Law School's Private and Commercial Law Research Cluster and LexisNexis' Journal of Equity convened the 2021 Corporations and Equity Conference. The conference brought together eminent judges, scholars and practitioners to discuss how the ancient jurisdiction of equity has evolved to meet the modern legal world. Later in February 2021, Dr Marilyn Bromberg of the Law School worked with the WA Law Society to host a fundraiser for the Women's Legal Service WA. The theme of the fundraiser was "Access to Justice in a COVID-19 world." Speakers included Nicola Ashford (Women's Legal Service WA), the Hon. Robert French AC (former Chief Justice of the High Court of Australia and UWA Chancellor), Chief Judge Julie Wager of the District Court of WA and Dr Jacoba Brasch QC, President of the Law Council of Australia.
Dean's Circle scholarships
Dean's Circle Scholarships encourage academic excellence and provide much-needed financial support for students to reach their full potential by giving them the freedom to focus on their studies without having to work excessive hours. Warm congratulations to our law students who were awarded the following 2021 scholarships established through the Dean's Circle: Anna and Nicoletta Ciffolilli Scholarship for Women in Law – Melissa Dinnison, the JD Scholarship for the Promotion of Social Justice – Olivia Roberts, Melvin Yeo Jessup Moot Scholarship - Julia Symons, and Dean's Circle Juris Doctor Scholarships - Keshi Moore, Dalton Whittle and Mark Donaldson. Thank you to our generous scholarship donors, who have helped support so many law students through their studies. To thank them for their generosity and leadership, in March the members of our Dean's Circle enjoyed drinks in the Beasley Law Library followed by a Perth Festival movie at the Somerville Auditorium at UWA.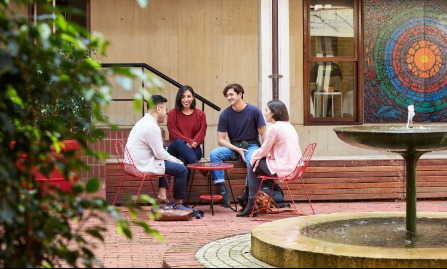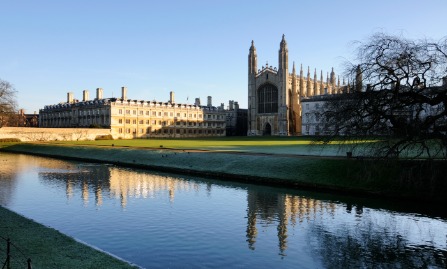 Recent UWA Law School graduates to study at Cambridge
Congratulations to recent Juris Doctor (JD) graduates Harry Sanderson (JD 2020) and Madeleine Durand (JD 2020) who have both been accepted into the LLM program at Cambridge University. Madeleine has also been awarded the Frank Downing Scholarship to study the LLM at Queens' College in Cambridge. They will commence study in October.
New book by Law School academic
Law School Senior Lecturer Sagi Peari, with co-author Benjamin Geva, has recently published International Negotiable Instruments with Oxford University Press. Find out more.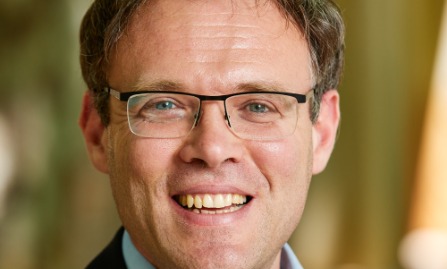 Gratitude to our alumni volunteers
A huge thank you to our Law School alumni volunteers who participated in a range of activities on campus in the first half of 2021.
Volunteer activities at the Law School included the Open Day 2021 Careers in Law panel discussion, moderated by Professor Natalie Skead. Four law graduates shared their experiences of working in the legal profession with prospective law students. Then on Wednesday 5 May 2021, Blackstone hosted Speed Interviews, where alumni volunteers assisted current students in their preparation for clerkship interviews. The speed interviews were delivered via Zoom due to lockdown. Other events for which we could not do without the support of our alumni are the client interview competition, the open witness examination, and judging of moots.
Alumni volunteering opportunities
Baristas v Barristers event
The Blackstone Society are seeking registrations from barristers to attend the 'Baristas v Barristers' event at UWA on Thursday 21 October 2021.
This informal 'coffee catch-up' is designed to provide an opportunity for current JD students to meet and chat with barristers over coffee about their work and career pathway. To register your interest in volunteering for this event, please email Louise Coci, the Social VP: [email protected]
Upcoming events
2021 Toohey Oration – Thursday 19 August 2021

We invite you to attend the 2021 Toohey Oration to be held on Thursday 19 August 2021 in the Supreme Court of Western Australia. The John Toohey Oration honours the career and contribution to public life of distinguished UWA graduate, and former High Court Justice, John Leslie Toohey. The Oration will be delivered by The Hon. Robert French AC on A true Australian Republic: True to our history, fit for our future, with comments by Romanie Hollingworth (LLB 1992). Attendance is free, but seats are limited. Register soon at the 2021 Toohey Oration 2021 Eventbrite page.

UWA CPD events and Executive Education

The UWA Law School offers executive education courses to legal practitioners through a variety of CPD accredited courses and webinars. Forthcoming events for the 2021/2022 CPD year include:

> Executive education short course Not-for-profit Law, which examines the nature, function, governance and regulation of not-for-profit entities in Australia, with a focus on charities, to be held 7-10 September 2021.

> Intensive short course in Water Resources Law to be held 28-30 September 2021.

> Intensive short course in Taxation of Trusts to be held 5-8 October 2021.

> Executive education short course Mining Law to be held 27-29 October 2021.

> Internationally recognised mediation courses, including for accreditation as a National Mediator, run by the UWA Mediation Clinic with the Law School – see upcoming for 2021

For details of these and other CPD courses, please go to Exec education and CPD.

JD Students – Advanced Legal Research Work-in-Progress Presentations – Friday 13 August 2021

Each year our highest achieving JD students are invited to undertake Advanced Legal Research (ALR). This year these students will be presenting their research-in-progress for feedback from Law School staff, students, and practitioners at an ALR Conference on Friday 13 August, from 9.00am-5.00pm in the Law School Moot Court. The presentations will cover a range of research topics, including defamation and democracy, legal, social and ethical Implications of Facebook reality labs, musical copyright, rectification damages, and tax treatment of rehabilitation expenditure for hard rock mining. Interested external practitioners are welcome to attend. Please see the conference program for more details.
Alumni stories
Law library study room named after Lady Treatt - first woman graduate with first class honours and first female lecturer – Frankie Wilson (LLB 1938) (by Emeritus Professor Peter Handford)
The new Lady Treatt Group Study Room in the Beasley Law Library commemorates a very distinguished graduate – Frankie Wilson (LLB 1938). Frankie was the first woman to graduate from UWA with first class honours in Law.

Frankie was also the first woman to be appointed as a lecturer in the Law School. When Professor Beasley (who taught six subjects in those days) was appointed Acting Vice-Chancellor in 1939, arrangements were made for his classes to be taken by some of his former students. The newly-graduated Frankie Wilson was asked to lecture in Roman Law. "Come on, Frankie, you can do it," said Beasley, "I'll lend you my lecture notes."

Frankie was born Jessie Embleton Wilson, but at a young age decided that she wanted to be named after her grandfather, Frank Wilson, Premier of Western Australia 1910-11 and 1916-17, and so she changed her name by deed poll. After a distinguished school career at St Mary's Church of England Girls' School, West Perth, she graduated in Arts and Law at UWA, served articles and was admitted to practice in December 1940. As a junior partner in the firm now known as Kott Gunning, she helped to keep the firm going during the war years.

Her pro bono work assisting indigent women and children with legal representation led to an offer to join the Department of Postwar Reconstruction in Canberra. She drafted legislation and did preliminary work on what would later become the legal aid scheme. In 1960 she married Vernon Treatt, leader of the Liberal party in New South Wales, who was knighted in 1970, whereupon Frankie became Lady Treatt. She died in 2014 at the age of 100 – the only known centenarian Law School graduate. A large bequest to the University in her honour made it possible to establish the Frank Wilson Scholarships in memory of her grandfather.

Emeritus Professor Peter Handford.

Professor Handford is writing a history of the Law School, to be published when the Law School reaches its centenary in 2027.
Top photo: Lady Treatt in 1940
Bottom photo: Lady Treatt in 2003
Alumnus Rebecca Maslen-Stannage appointed Senior Partner and Chair of Herbert Smith Freehill's Global Council
Alumnus Rebecca Maslen-Stannage (LLB 1994) was recently appointed Senior Partner and Chair of Herbert Smith Freehill's Global Council. Rebecca left UWA Law School determined to be a litigator - and became a Disputes Partner at then Freehills in 2000. When Freehills merged with Herbert Smith in 2012, she acted for Freehills as their M&A lawyer. She was on the Freehills board and, upon the merger, joined the combined firm board (Council), allowing her to get to know many partners around the globe. Rebecca says she now has her dream job of combining her new role as Chair with her first love which remains doing deals. Rebecca says that one of the lovely things about being elected global Chair of HSF is how many women have told her that it has inspired them. Rebecca encourages female lawyers both in and outside her firm not to self-edit or self-limit and just 'go for it' and chase their ambitious goals. Rebecca is married to fellow lawyer Chris Stannage and they have two children.
Alumni appointments to the Bench
Congratulations to two of our UWA Law alumni recently appointed to the Bench:

Judge Larissa Strk (LLB '98) – former Principal Registrar Larissa Strk has been appointed a judge of the Supreme Court of Western Australia.

Judge Lisa Campbell-Tovey (BJuris '90, LLB '91, LLM '00) – former barrister Lisa Campbell-Tovey has been appointed a judge of the District Court of Western Australia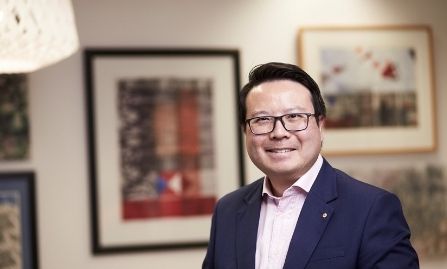 Alumnus and Adjunct Senior Lecturer on Queen's Birthday 2021 Honours List
UWA Law School alumnus and Adjunct Senior Lecturer Dr Andrew Lu AM (LLB 2001) has been included on the Queen's Birthday 2021 Honours List. Dr Lu has been appointed a Member of the Order of Australia (General Division) for his "significant service to the visual and performing arts, to the law, and to legal education". Dr Lu is a Partner of HBA Legal (part of Crawford & Company), an Adjunct Professor of Curtin University, sessional member of the State Administrative Tribunal, member of the WA Reproductive Technology Council, and a Fellow of the Australian Academy of Law. Outside of the law, he is a non-executive director of the Arts Law Centre of Australia, the Australian Youth Orchestra, the National Gallery of Australia Foundation, the Melbourne International Film Festival, and the Chamber of Arts and Culture WA. He is also a Councillor of the Art Gallery of Western Australia Foundation and chairs the Fulbright Selection Committee for Western Australia.

More on our students
Students recognised with external awards
Congratulations to second year JD student, and current Blackstone Society President, Rebecca Lu who was recognised by the Asian Australian Lawyers Association (WA Branch) as their Student of the Year. Congratulations also to second year JD student Oliva Roberts who was awarded the Geoff Ajduk Memorial Prize by the Magistrate's Society of Western Australia for her dedication to social justice and community service.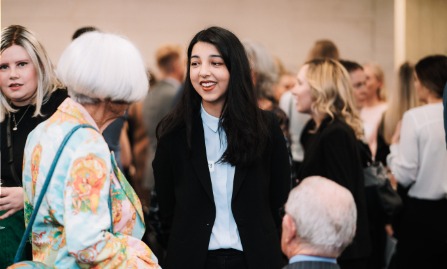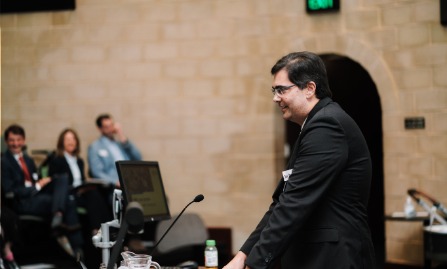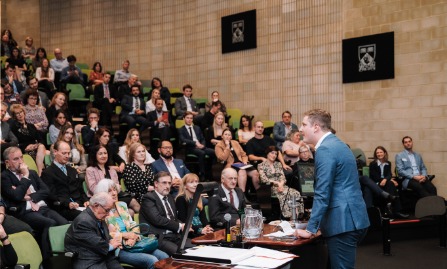 Law School Awards Ceremony
Our top JD students from 2020 were recognised for their outstanding academic achievements at our annual Law School Awards Ceremony on Friday 21 May 2021. Students received a special address from alumnus Joshua Thomson SC (LLB 1994), Solicitor General for Western Australia. Of particular note are:
Joseph Sabbagh who was recognised as the top ranked student in the 2020 graduating cohort

The top 15% of the 2020 graduating cohort who are recognised on the Dean's List.
Graduates who completed in the top 15% of their cohort and also completed Advanced Legal Research by Invitation were Madeleine Durand, Alexander Gibson, Jonathan Kirke, Samuel Landro, Jesse Martino, Calvin Rokich, Joseph Sabbagh, Harry Sanderson, and Tayu Wilker. Details of all other prize winners for 2020 are on the UWA Law School homepage.

At the Awards Ceremony, we also celebrated the Dean's Circle scholarships, as well as the award of the following further 2021 scholarships and bursaries:
K W Hatfield QC Memorial Scholarship - Adam Bond

The Honourable Serge Ferrier Family Law Bursary-Sonna Yawary

Jennifer Inkster Memorial Law Scholarship-Keshi Moore

Linda Cotton (Vatskalis) Memorial Scholarship-Sarah Summers

B.P Kakulas QC and Nellie Kakulas Scholarship in Law- Vanessa Coutts

James TF Chong Award – Mark Donaldson
Dean Professor Natalie Skead said this about the Awards Ceremony: "The students who we celebrated at our Awards Ceremony in May excelled. Their exceptional results and success would be excellent in any year, but given the challenges of 2020, they were even more remarkable. We were delighted to have the opportunity to gather together to celebrate their achievements."