Department of Mechanical Engineering
Building our future inventors and innovators
The Department of Mechanical Engineering specialises in courses involving the production and use of heat and power to design, invent and operate all types of machinery. By studying Mechanical Engineering at UWA, students gain in-depth knowledge of theories and methods surrounding thermodynamics, measurement and noise, machine components and more.
Mechanical engineering
A degree in mechanical engineering allows you to work with engineering firms to design new machines, carry out research into mechanical operations, and set up and operate control systems.
As a mechanical engineering graduate, you could work for private firms and government agencies, leading projects involving building, minerals, construction, power, manufacturing and processing.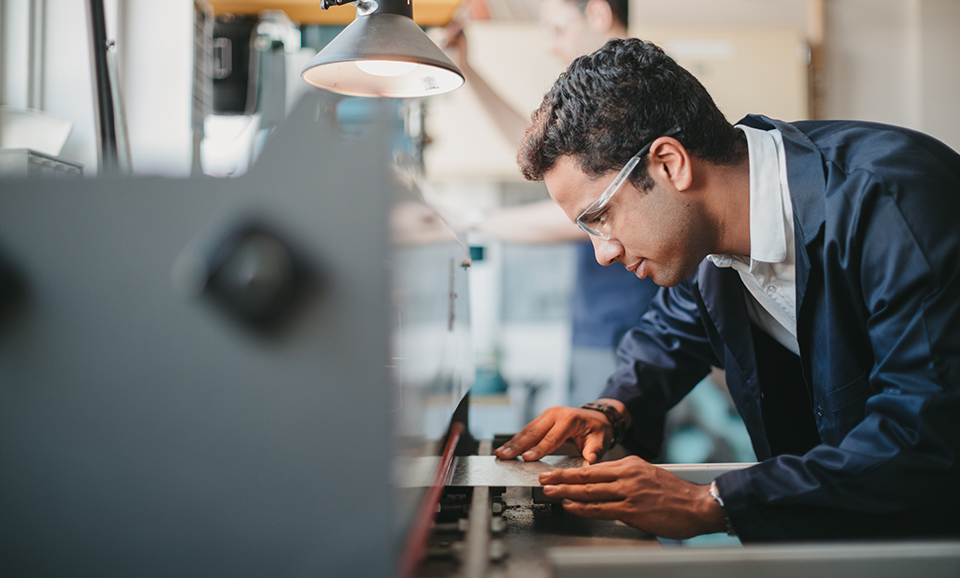 Interested in becoming a mechanical engineer?
To become a mechanical engineer, complete any undergraduate bachelor's degree with a major in Engineering Science, followed by the Master of Professional Engineering, specialising in Mechanical Engineering.
Engineering Science major Master of Professional Engineering
Industry partnerships
The Department of Mechanical Engineering works with the private and public sector, providing students with real-life experiences.
These partnerships include:
The Mechanical Engineering Industry Advisory Panel members can be found here
Contact the Department of Mechanical Engineering
Location
Find us on campus
Map