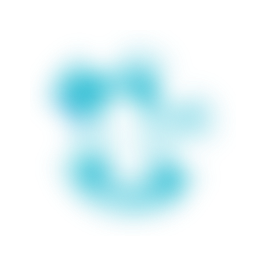 Developing future leaders in Tropical Marine Science
A partnership of
Launched in November 2020, AIMS@UWA is an alliance between UWA and AIMS to employ marine science academics jointly in areas where our goals and interests overlap, with a focus on tropical marine science. Research under this partnership emphasises applied science with impact, underpinned by fundamental environmental research. Projects will address the needs of a wide range of stakeholders having interests in the care and stewardship of tropical marine environment including industry, policy and decision makers, and local communities.
The AIMS@UWA program will provide an unprecedented opportunity for students and researchers in Western Australia to work collaboratively and provide a platform for world-class training in marine science.
AIMS is delighted to partner with UWA on this important program, which signals an on-going and enduring commitment to develop the best marine science talent in the world, focused on issues of relevance and value to Western Australia and the planet's oceans.
Alliance Scholars
Meet the AIMS@UWA researchers
The current cohort of AIMS@UWA researchers includes 7 PhD Students alongside more senior researchers.
Dr Luke Thomas
Science lead
Luke's research focuses on reef-building corals and combines genomic and transcriptomic tools with physiological and ecological data on projects related to gene flow, adaption, recovery and ecosystem monitoring.


A research associate at the OI and AIMS, Luke has a background in population genetics and has worked on a variety of marine organisms, from sponges to fish. The ultimate goal of his postdoctoral research is to apply molecular techniques to help inform management on the quest to conserve our precious marine ecosystems.
Camille Grimaldi
Postdoctoral Researcher
Camille is a physical oceanographer working as an AIMS@UWA Post-doctoral Research Associate.
She recently completed her PhD looking at the oceanographic drivers of reef hydrodynamic, connectivity and thermodynamics of a coral reef atoll.
AIMS@UWA builds on our successful past collaborations. UWA looks forward to expanding our joint research and opportunities for research student training, to address research needs in our tropical marine areas
Want to make a difference to tropical marine science?
Over the next few months and years, we anticipate new co-funded, AIMS@UWA Postdoctoral research positions in subjects such as marine plastic mitigation, machine learning in tropical marine science, blue carbon, eDNA for ecological monitoring.
There will also be co-supervised PhD positions, with a strong focus on work integrated learning to prepare these students for future tropical marine leadership roles.
Interested to find out more?
Reach out to us at oceans@uwa.edu.au or by calling +61 8 6488 8116.