We asked UWA Master of Teaching graduates about the key lessons they learnt in their course and what guidance they'd pass on to others interested in pursuing a rewarding career in teaching.
Tiana Jones
"Teaching will challenge you. This course will challenge you. But teaching, and choosing to study it at UWA, will be one of the best decisions you will ever make. You will be supported here; you will find your place. I was all over the place in my first couple of weeks doing this master's, but I feel I am leaving this course as a better person, not just a better student or a better teacher. The School of Education at UWA is more than just a teaching school; it is a community and being part of it is something really special."
Melanie Baldwin
"Be willing to commit your time to learn; be a critical, creative, open thinker; and be committed to building your knowledge, skills and practice as a teacher to be ready for employment. The learning experiences and assignments expanded my thinking. The degree has taken my academic and professional capacity to a new level. Finally, the teachers and the course design helped me exceed my own expectations of what I am capable of."
Julian Khan
"I chose to study teaching because becoming a teacher would be highly rewarding, and allow me to inspire, mentor and guide the youth of today to become the adults of the future. While on practicum, my lecturers and mentor teachers informed me that successful teachers are those who enter the profession for altruistic reasons and who wish to be of service to their students. If you have a genuine interest in the education and welfare of children and wish to make a positive impact in their lives, I would highly recommend applying for the Master of Teaching course at UWA."
Bianca Matthews
"As a primary teacher, I know the importance and power of quality education. The education provided to me by UWA when completing my Master of Teaching was no exception. If in doubt, seek out help or guidance from your lecturers or mentors. They possess a wealth of knowledge and experience and are more than happy to share this with you."
Jeike-Maree Coulter-Nile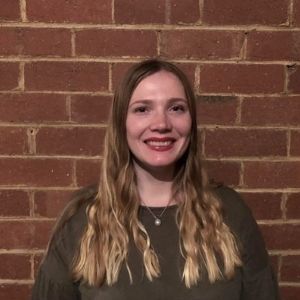 "My advice for someone considering teaching would be go in with an open mind and ensure you take every opportunity provided. If you have the right amount of gumption, passion and heart, teaching is the most rewarding profession I can think of. In your first few years of teaching, trust yourself, experiment and don't be afraid to make mistakes."
---
Interested to see where a degree in teaching could take you? Explore our courses in Education.