Hi, I'm Nic and I'm in my final year of the Master of Architecture.
I almost didn't do architecture. All through high school I thought I was going to do engineering, so I did all the maths and physics units for that, then at the last second when I was doing my uni preferences I swapped to architecture because I realised I needed a more creative pursuit. I've always had a liking for creative things, but since I am very rational, I was never into the more abstract arts, so architecture was a good fit.
Architecture is also a great career pathway to follow because it sets you up with so many skills that are flexible and transferable across the profession; you aren't restricted to just becoming an architect – you can branch out easily into interior design; landscape, furniture or industrial design; or anything really. Architecture sets you up with a great problem-solving mindset centred in a mix of social and cultural contexts.
"The best thing about studying architecture is by far the interaction with my peers and tutors. The Architecture master's degree is full of shared learning and you really get to work collaboratively on your projects with your friends and tutors, even if it's not a group project."
Being able to study in an environment where everyone is passionate about what they do is really inspiring and pushes you to do as much as you can. Everyone on campus is so different and has their own interests, which makes the experience rich and varied which helps widen your horizons and expose yourself to different things.
My typical day
AM
Typical mornings are waking up between 6 and 7am so I can rush to uni to grab a parking spot in the ALVA carpark. I try to schedule all my classes into a few, full days so I can minimise the time I need to come to uni for class and fit my study/life in around the classes.
I usually don't have classes until around 10am, so I like to work on my projects before these or prepare my presentations. Some days I have work in the Design Hub where I offer help to undergrad students in the School of Design. Usually in the mornings, everyone will grab a coffee before class, which is just a short walk across Stirling Highway to one of the numerous shops.
I prefer to work alone at home on my days without classes, so I love to really maximise the days I am at uni by scheduling catch ups with friends or just chilling in the Design Hub with other master's students.
Working on the Upscale competition
Lunch
Lunch is usually when I catch up with any of my friends who are on campus and probably also grab another coffee (if you don't drink coffee, you will by the second week of undergrad!). We like to sit in the sun out on the lawn and chat or walk down Broadway to grab a meal at one of the cafés.
PM
Usually I have another class in the afternoon – typically studio, which entails presenting your work to the class or working collaboratively with other students and the tutor. After class I like to work at uni with my friends and have a catch up before heading home around 5pm.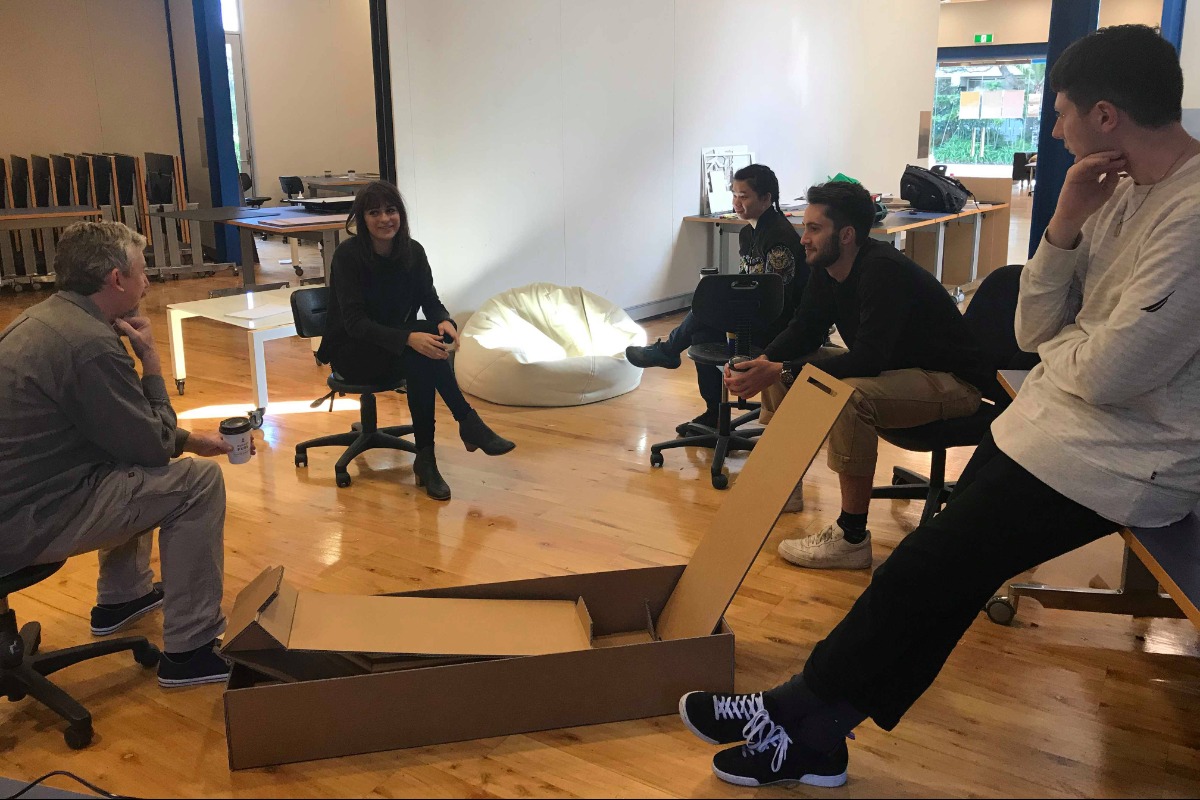 Me and friends getting feedback from a guest tutor
After dark
In the evenings, I try to finish my uni work sometime after dinner, around 8pm.
If it's not around busy submission times, I typically will work on one of my side projects, contracting design work to small firms around Perth or doing graphic design for artists' exhibitions. I like to wind down before bed, usually reading a book or watching TV. It's important to get enough sleep each day, otherwise you will get burnt out really fast.
Folio or jury week is the most intense week on an architecture student's calendar, where the semester's studio work is presented to a panel of tutors. It's responsible for many a late night and a great sense of achievement once complete. During folio week, it isn't uncommon for me to work much later into the evening and, on rare occasions, through the night. Although it's not uncommon (some would say all-nighters are just part of the degree), I don't recommend working this late as your productivity really drops. Grabbing some sleep and waking up early the next day is much better.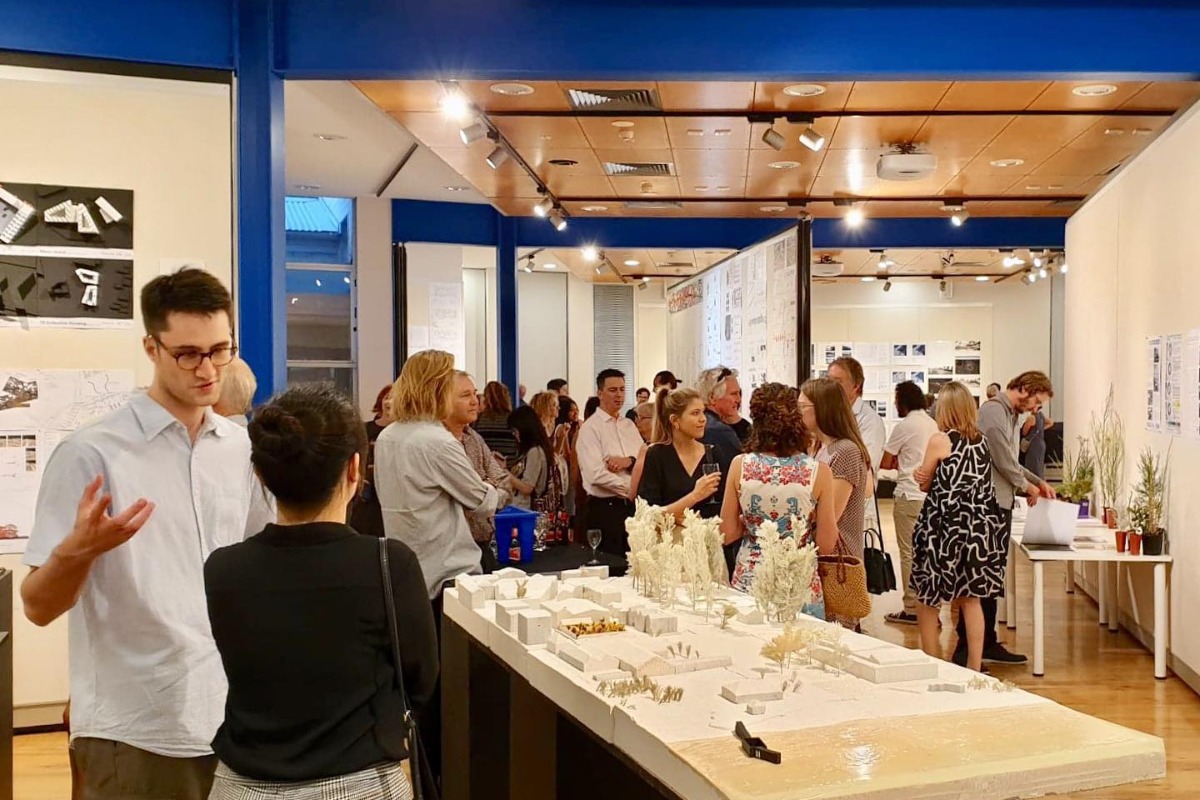 An end-of-semester exhibition
Extra-curricular
Outside university, I like to enter design competitions with my friends which are really cool and give you a chance to apply your skills learnt at university to real-world problems and receive recognition if you are lucky enough to win.
I also really love to take summer/overseas units with my friends. Getting to travel both internationally and within WA while studying has been amazing and are some of the highlights of my university pathway. I've been lucky enough to travel to Paris, where I visited the famed Le Corbusier Villa Savoye, as well as travelling to Singapore and Albany most recently.
I also love working with local architecture and design practices, most recently with OHLO studio, and am always on the hunt for more work.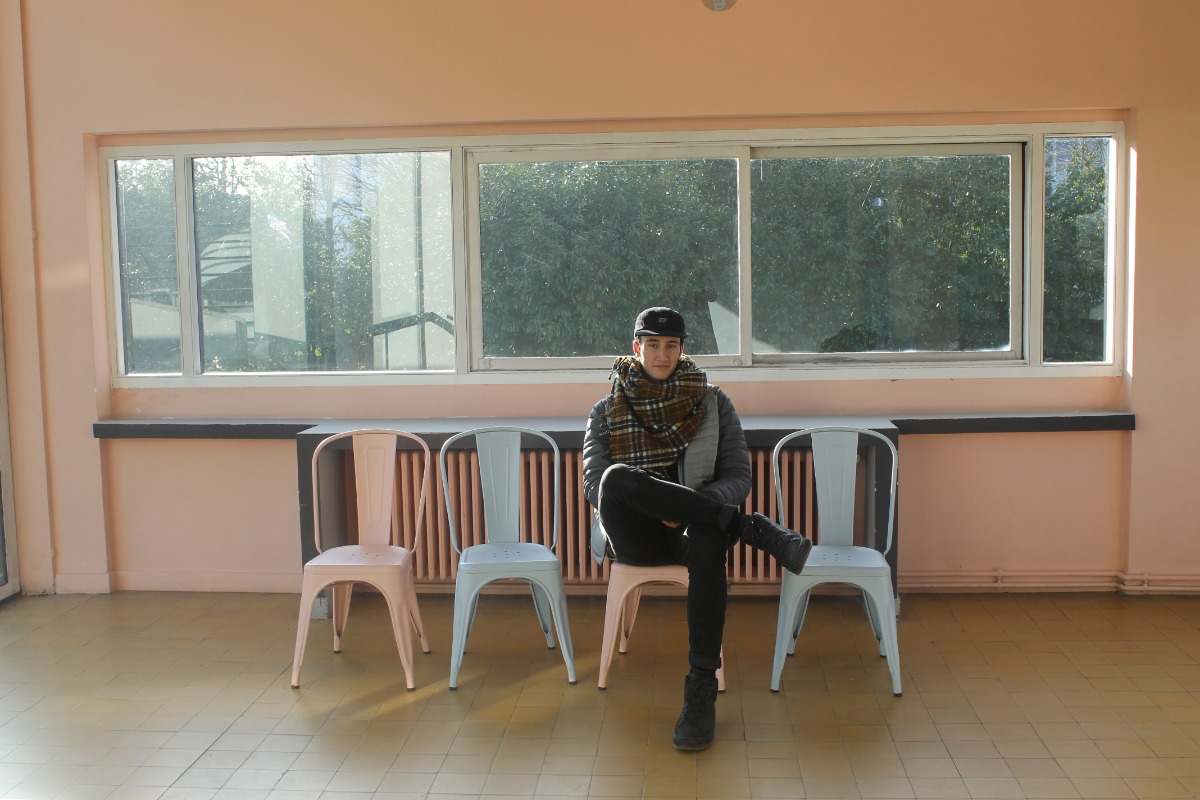 Visiting Villa Savoye on a uni trip to Paris