Explore, imagine and create cities, cultures and communities
UWA's School of Design is a collaboration of creative thinkers and makers that includes landscape architects, urban designers, experimental artists, historians and architects. We inspire our students and graduates to be boundary-breakers, navigating knowledge, cultures, habitats and landscapes to the benefit of our communities and environments.
Our School is future-focused and comprehensively prepares graduates for a successful entry into their chosen career of design.
From a unique place, we imagine cities, cultures and communities.
Explore, experiment and create with us.
Welcome from the Dean and Head of School Kate Hislop
Clever and creative design is needed now more than ever. At a time when environments are increasingly coming under threat, we have exciting strategic and instrumental opportunities to make a positive impact on the ways that we understand, shape and inhabit our built and natural landscapes. Preservation and enhancement of public and private realms; considered responses to global and local peoples and cultures; resourceful use of systems and materials; and smart application of technologies are at the forefront of our teaching and research efforts at the School of Design.
Western Australia is a unique place in which to learn and practice within the fields of art and design, and at UWA we distinctively bring these disciplines together. We offer dedicated studio spaces, leading workshop facilities, on-site technical expertise and a range of local and international study destinations. Here, students obtain the knowledge and skills needed to thrive in their chosen careers, guided by dedicated staff internationally renowned as scholars and practitioners. Industry partners and professionals support the School in its mission to educate the next generation of architects, artists, art historians, landscape architects and urban designers. The future of work may be changing, but for these careers there will always be a place.
Look closely, think boldly, work skilfully, act generously. Join our vibrant community and make your future here.
The School of Design acknowledges the Whadjuk Noongar people as the traditional owners of the land on which our campus is situated. The Whadjuk Noongar remain the spiritual and cultural custodians of their land, and continue to practise their values, languages, beliefs and knowledge.
Disciplines and Courses
We deliver courses and undertake research in four areas.
Awards
National awards

Planning Institute of Australia WA Awards for Planning Excellence 2019

– Research Fellow Anthony Duckworth-Smith (AUDRC) was awarded the prize for Best Planning Ideas - Small Project for a project conducted with the City of Fremantle and Creating Communities

Australian Institute of Architects National Awards 2019

– senior lecturer Emiliano Roia and Associate Professor Andrea Quagliola (MORQ) were awarded a National Award for Residential Architecture (New Houses)

Australian Institute of Architects National Awards 2019 – Adjunct Professor Nigel Bertram (NMBW) was awarded a National Commendation for Residential Architecture (New Houses)

WA Architecture Awards 2019 – Senior lecturer Emiliano Roia and Associate Professor Andrea Quagliola (MORQ) were awarded the Marshall Clifton Award for Residential Architecture – Houses (New)
Australian Institute of Architects National Awards 2017 – Senior lecturer Jennie Officer was awarded the Sir Zelman Cowen Award for Public Architecture for the East Pilbara Arts Centre
Australian Institute of Architects National Awards 2017 – Kerry Hill Architects, including Adjunct Professor Kerry Hill, won the Jørn Utzon Award for the Amanemu building in Japan
Australian Institute of Architects National Awards 2017 – WOHA Architects, including Adjunct Professor Richard Hassell, won the Australian Award for Skyville@Dawson in Singapore

International awards

UWA School of Design Associate Professor, Dr Fernando Jerez and Belen Perez de Juan of SMAR Architecture Studio on being appointed to design Lithuania's new National Science and Innovation Centre of Lithuania in Kaunas, known as 'Science Island'. Along with their stage 2 collaborators, architecture students Bradley Millis and Amber Martin. This follows on from 2016 when SMAR Architecture Studio placed first in the Design Completion, in a stage 1 collaboration with architecture students Bradley Millis, Amber Martin, Kristen di Gregorio, Joshua Cobb-Diamond, Julia Kaptein and Xinyi Wang.

Student awards

Georgia Hunt and Connor Simpson won the 2019 living Over/On/Under the Bridge Student Competition, which gave participants an opportunity to create housing designs for homeless people living around Fremantle's Traffic Bridge.
Architecture PhD candidate Saleh Kaji Esfahani received a prestigious 2019 Western Australian Government Science Industry PhD Fellowship. Saleh receives $30,000 over three years to explore sustainable energy production in residential buildings.
School of Design student Hayley Biddle won a 2019 Westpac Asian Exchange Scholarship, which offers an opportunity to study for up to a year at a leading university in China, Singapore or Hong Kong, and participation in a leadership development program.
Elham Eshraghian won the 2018 Schenberg Art Fellowship award announced at the opening night of the 'Hatched: National Graduate Show' at the Perth Institute of Contemporary Arts (PICA). The $40,000 fellowship is awarded to one exceptional artist as a major investment in their burgeoning career, and this is the first time a UWA student has received the award.
Events and community engagement
UWA School of Design Catalogues
Our notable alumni
Emilia Galatis
Curator, writer, consultant and facilitator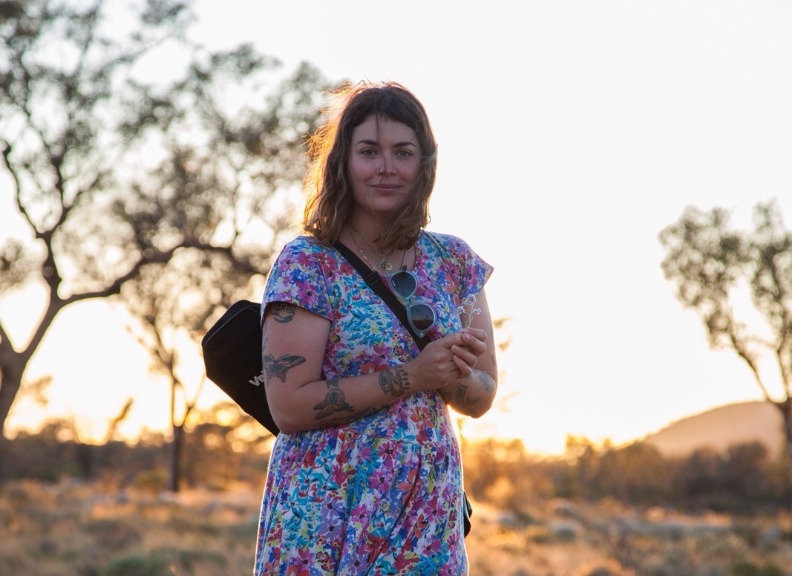 Emilia Galatis
Curator, writer, consultant and facilitator
Bachelor of Arts (Honours)
As a Fine Arts (Honours) graduate, Emilia has worked freelance for over 10 years across urban and remote areas seeking to strengthen and support community-led commercial artistic practice for artists and their arts organisations. She has delivered projects and major exhibitions for Indigenous-owned art centres and national institutions and held roles as creative director of Revealed for Fremantle Arts Centre in 2016 and 2017; co-curator and community liaison for Desert River Sea: Portraits of the Kimberley for the Art Gallery of Western Australia; and arts and business manager of Warakurna Artists the remote Ngaanyatjarra lands. Her current clients include AGWA, AACHWA and Martumili Artists.

As a current Churchill fellow, she has been developing international business opportunities and advocating for Indigenous contemporary arts inclusion in broader contemporary dialogues.

Looking back on her studies at UWA, Emilia says she had no idea how her life was going to pan out at the time.

"I was able to choose electives that enriched my intellectual capacity and extend my critical thinking. After getting to third year psychology, I decided that I didn't want to be a psychologist. I did extra units to finish my degree with two different majors in Archaeology and Fine Arts theory. I then completed an honours dissertation in Fine Arts. After psychology and my deep interest in human behaviour, these two majors, on reflection, are oddly in line with that interest. I enjoyed the study of the output of humanity rather than the flesh itself. Darren Jorgensen and Clarissa Ball at Fine Arts and Jane Balme and Alistair Patterson at Archaeology were formative in my future career pathways and knowledge."

Photograph by Casey Ayres
Abel Feleke
Norman Foster Foundation Scholar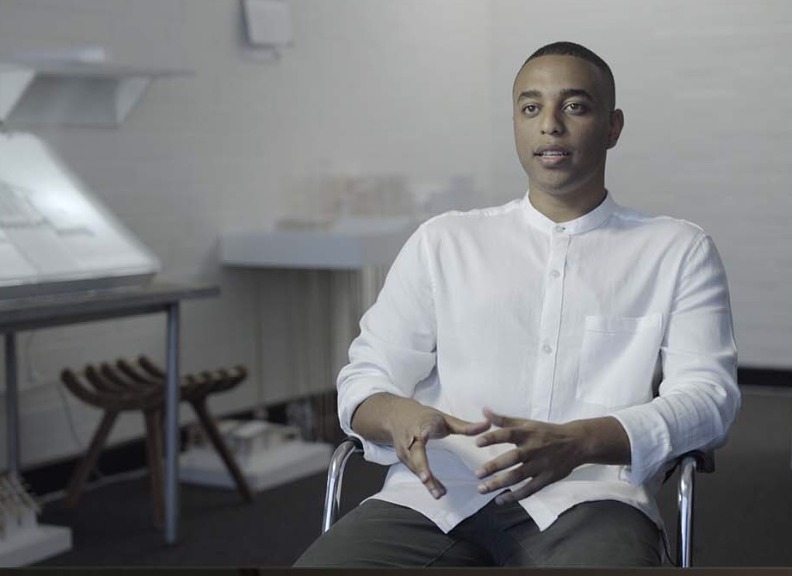 Abel Feleke
Norman Foster Foundation Scholar, Madrid
Bachelor of Environmental Design and Master of Architecture
Abel is an Ethiopian-Australian designer working across architecture and urbanism with a strong interest in city futures. In investigating innovation through design he has taught and worked alongside communities across the globe. The sole recipient of the 10th Royal Institute of British Architects (RIBA) Norman Foster Travelling Award, he is a Norman Foster Foundation Scholar and contributing writer to ArchitectureAU. He has worked in the international studios of Kengo Kuma & Associates (Tokyo), Foster + Partners (London) and the Norman Foster Foundation (Madrid), collaborated alongside the Australian Urban Design Research Centre (Perth), and taught at the UWA School of Design.

"The part of the course that I enjoyed the most was getting to form a close network of friends and mentors. Being able to learn in the classroom is important, but what I found of great value was the opportunity to come across a lot of curious minds with differing perspectives. It's really this access to a wealth of experience coupled with the opportunity to debate opinions that I found most beneficial to my personal growth."
Christina Chau
University lecturer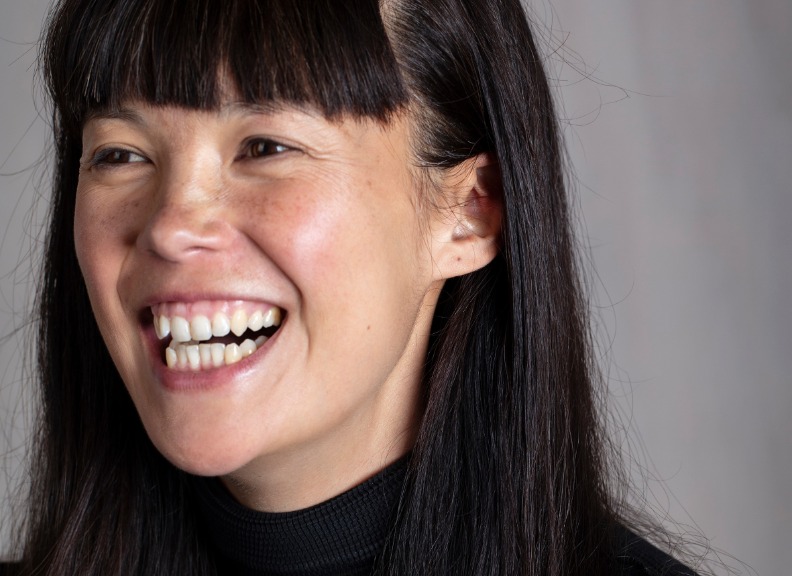 Christina Chau
University lecturer, Perth
PhD (History of Art and Communication Studies)
Since completing her PhD, Christina has been working as a lecturer, first at UWA and now at Curtin University. She has published a book titled Movement, Time, Technology and Art and presented on ABC TV about contemporary art in Australia. Christina has also published academic articles on kinetic sculpture, contemporary art theory, post-internet aesthetics, robots, contemporaneity, Henri Bergson, and Gilles Deleuze.

"What sticks with me the most are memories of the conversations that emerged during and after the tutorials. Through talking about the readings in the tutorials, I learned a lot about how to be a decent human being, but also how to engage with ideas that I found uncomfortable or challenging. I learned how to think, what to think about, and how to think through problems. I also learned how to have conversations with people that thought differently to me, without having a fight about it," she says.

"I love that my career requires me to commit a lot of deep thinking time to my areas of expertise. I also love that academia is a lot more collaborative and social than I first thought. Being able to talk through ideas, theory, and ethics with colleagues and students is immensely nourishing."

Photograph by Bo Wong
Jenny Watson
Associate at ARM Architecture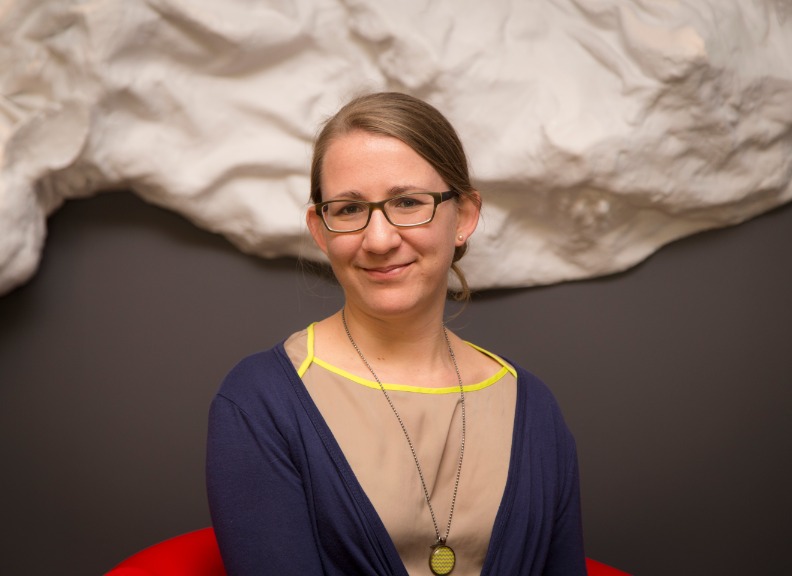 Jenny Watson
Associate at ARM Architecture, Melbourne
Bachelor of Environmental Design and Master of Architecture
Jenny is now a Melbourne-based Associate at ARM Architecture. She has worked on a wide range of large projects all over Australia including RAC Arena, Elizabeth Quay, Melbourne's Southbank Theatre and, currently, the Gold Coast's HOTA Gallery and Geelong Arts Centre. She has a keen interest in computer-aided 3D design, and is skilled at virtual 3D modelling for designing buildings and for communicating them to clients and the public.

The things she enjoyed most about studying at UWA were "The complex, varied, often contradictory passions of each of the staff, which showed me how many different ways there are to approach architecture and be an architect. Also, of course, the lifelong friends I made during long hours in the studio, the computer lab and the library."
Joe Bean
Co-founder of 'Brave and Curious'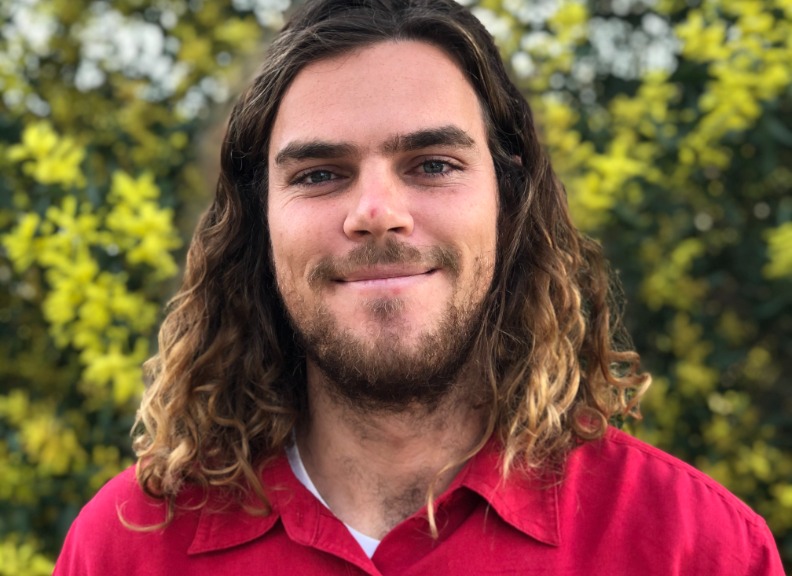 Joe Bean
Co-founder of 'Brave and Curious', WA
Bachelor of Design and Master of Architecture
Throughout his studies, Joe became increasingly interested in how design relates to ecological and social contexts and finished his master's by travelling to the Philippines to intern with Habitat for Humanity Asia-Pacific and writing a dissertation on climate-induced displacement.

After graduating he worked for residential architecture practice David Weir Architects, then lived in remote north-western Zambia for a few months working with Orkidstudio (now Build X and BuildHer), working on design and project managing construction of doctors' and nurses' housing. There he learnt a lot about the potential of a construction process to promote change, equality and wellbeing in a community, as well as the opportunities, constraints and nuances in getting humanitarian projects off the ground.

He's now relocated to the south west and runs a small business called 'Brave and Curious' with his friend and mentor Greg Grabasch, working across urban design, landscape architecture and architecture.

"My UWA degree provided me with a broad set of skills which I have been able to apply to a wide range of projects. I have worked across a huge range of scales already – from large trail mapping projects through to detailing bathrooms. I am grateful that by offering a wide range of electives, my course facilitated this jack of all trades (master of none at this stage!) approach. The course also encouraged me to form a world view and design approach that I have been able to test and bounce off collaborators, clients and the local seals, with positive results so far."
Sara Padgett Kjaersgaard
Landscape architect and lecturer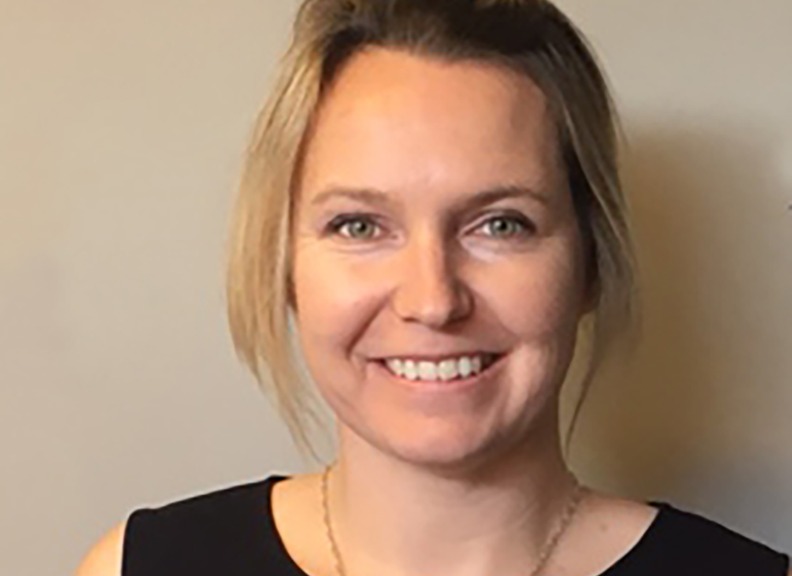 Sara Padgett Kjaersgaard
Landscape architect and lecturer, Sydney
Bachelor of Landscape Architecture (Hons)
Sara is a Registered Landscape Architect (AILA), PhD candidate (UWA) and Lecturer in Landscape Architecture at UNSW. She was awarded the Jeppe Aagaard Andersen scholarship to travel in Denmark in 2006, where she worked on projects including the London Olympics and the Aalborg Music Hall. She has held several leadership positions with the Australian Institute of Landscape Architects (AILA) and has recently been a juror (2019) and co-host (2020) of Channel 10's Australia By Design – Landscape Series alongside Jamie Durie.

"I knew Landscape Architecture was the right degree for me – it's the perfect balance between the arts (design), science (natural systems) and human culture (geography/anthropology). Landscape Architecture is a diverse and growing profession which is gaining increased profile within Australia and abroad. The profession is well equipped to deal with some of the biggest challenges this century including climate change, rapid urbanisation, preventative health measures, access to open space, species diversity as well as political activism."
Katherine Wilkinson
Arts producer and curator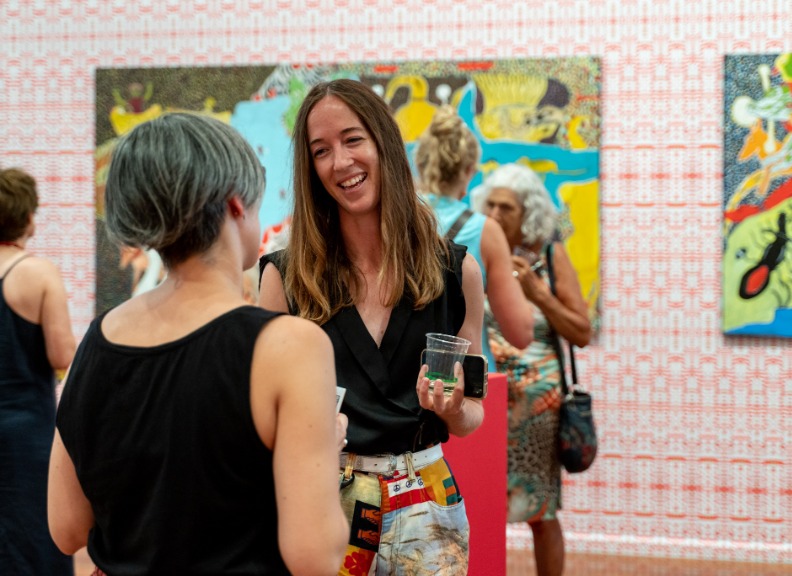 Katherine Wilkinson
Arts producer and curator, Perth
Bachelor of Arts (Honours) in Fine Arts
Katherine is an arts producer and curator who has worked with a range of institutions including Artsource, the Lawrence Wilson Art Gallery, the Perth Public Art Foundation, the City of Melville, The Museum of Modern Art (MoMA), and the Venice Biennale. Alongside her role as Program Director with the Fremantle Biennale, she is the Curator & Project Manager at DADAA and Special Projects Coordinator at Fremantle Arts Centre.
"When I went into my Honours year I was still undecided on a career in the arts. Or more, I was unsure what a career would even look like beyond being an academic in art history or working in a gallery. At one point when I was stumbling over ideas for my Honours thesis, DarrenJorgensen handed me Guy Debord's The Situationist and recommended I look up the practice of Suzanne Lacy and writings of Claire Bishop. That changed everything. It was a practice outside of galleries; a practice about people, place, situations, and about conversations. I still think of curating and creative producing as that, opening and creating conversations. University prepares you in all the usual ways – it gives you knowledge and skills to talk, write, question; but it also guides you. Perhaps not in the ways you expected."
Photograph by Pixel Poetry
Contact the School of Design
Location
Ground Floor, ALVA Building, Corner of Hampden Road and Stirling Highway
Map
Access
Weekdays 9am to 5pm