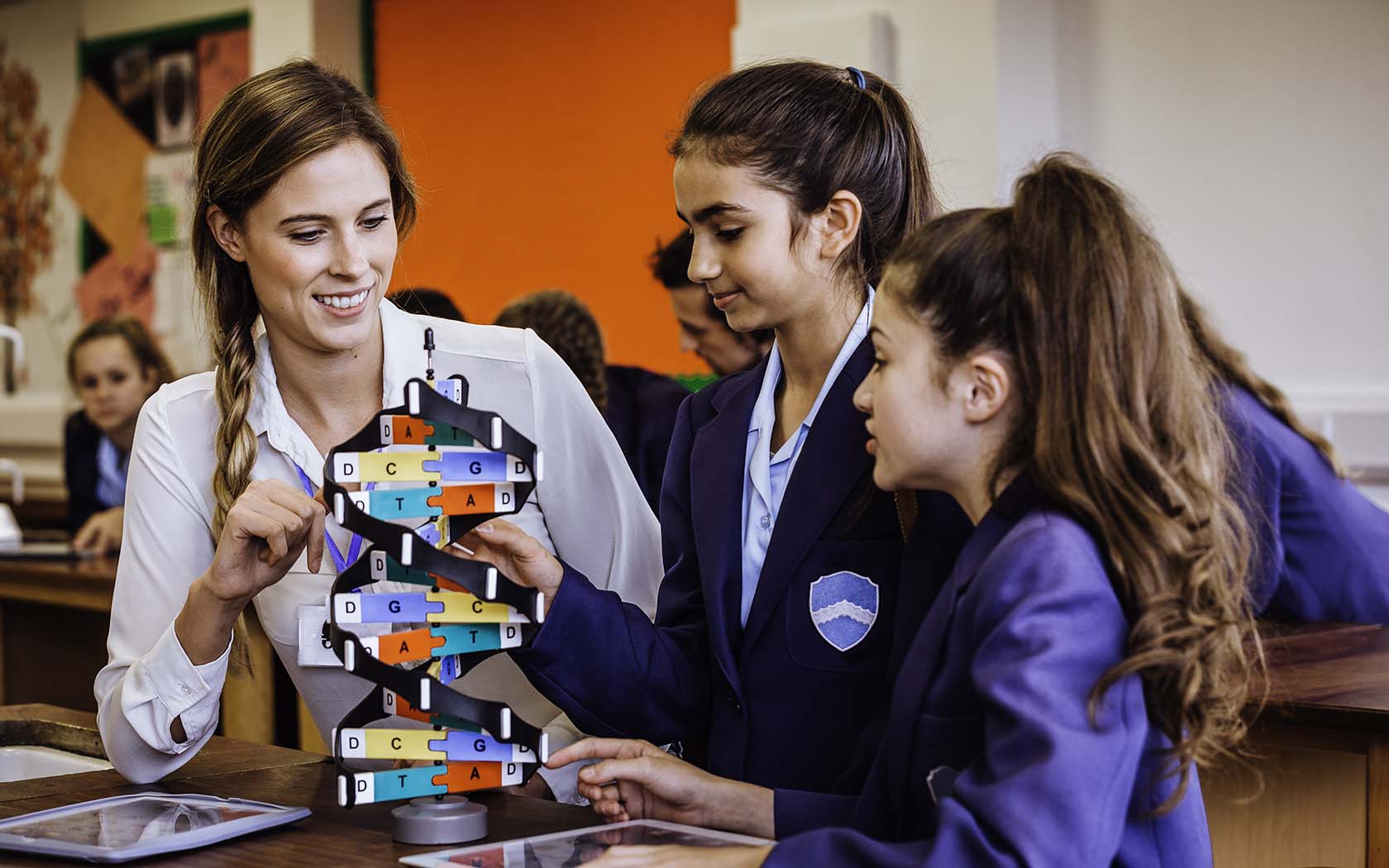 Think a career in STEM only means working in science, technology, engineering or maths? Think again.
Why not share your passion for these subjects with the next generation and become a high school STEM teacher. You'll make a difference every day and contribute to students' knowledge and understanding of the world around them.
If you like the idea of inspiring tomorrow's leaders and hadn't thought about STEM teaching before, now's the time.
1. Combine your passions
Perhaps you've enjoyed STEM subjects but don't quite know where to take it? Or maybe you've always dreamt of being a teacher but don't know what to specialise in? A STEM teaching degree can give you the best of both worlds. Just take UWA's new Bachelor of Science and a Master of Teaching (Secondary) for example. You'll graduate in 4 years with the skills to teach STEM subjects to students in Years 7-12.
2. Enhance your employability
Combining your STEM qualification with teaching will make you more competitive in the job market, with research showing combined qualifications can increase employability by up to 40%. You'll also come out with two separate and distinct qualifications over a single bachelor's degree, and employers will recognise your higher-level skills and experience.
3. Enjoy an in-demand career
Maths and science teachers are in extraordinarily high demand in Australian high schools. In fact, State of Our Schools surveys from the Australian Education Union have found maths and science classes are being taught by teachers untrained in those subjects in more than half of schools nationwide. Plus, if you're open to taking your skills to the country, you'll find even greater demand for STEM teachers in regional and remote areas, maximising your job opportunities.
4. Be one of a kind
STEM teaching has only recently been offered as a dedicated degree by a handful of universities around the country. UWA is the first in Western Australia to offer this course, and also ranks first in Australia for five STEM subjects (ARWU Rankings by Subject 2020), setting you apart from other graduates.
5. Specialise in more than one area
The world of STEM is made up of lots of different areas, so this new bachelor's and master's degree has been designed for you to teach two curriculum areas from a range of majors on offer. You could combine Maths with Chemistry or Physics, or take up Human Biology and Sport Science – building an even more specialised career suited to your interests and passions.
---
Interested to see where a degree in teaching could take you? Explore our courses in Education.