Researching cancer growth to stop it in its tracks
A key focus of UWA's cancer research division is precision medicine to improve the prevention, diagnosis and treatment of this disease. We have a number of blood based diagnostic projects aimed at improving the detection and monitoring of cancer. Our current areas of interest include circulating tumour cells, tumour educated platelets, cell free DNA and tumour derived exosome detection for both solid tumours and haematological malignancies. We have a range of additional projects detailed below.


All of our studies involve collaborations with clinicians, industry and the community to enable new findings that are clinically relevant and will make a difference to those with cancer. We research a broad range of cancer types, including haematological malignancies (adult and paediatric myeloproliferative neoplasms, CLL, AML, ALL, myeloma, myelodysplastic syndromes), carcinomas of unknown primary, breast cancer, head and neck cancer, melanoma, colorectal cancer, glioblastoma, oesophageal adenocarcinoma and others.
Translational Cancer Pathology Laboratory
Research in this lab focuses on haematological malignancies, breast cancer and carcinoma of unknown primary. Our work aims to create a 'precision' pathology, or a unique cancer fingerprint, allowing for personalised therapy. Through our research, we hope to transform cancer pathology testing and offer improved cancer patient care throughout Australia and the world.
Translational cancer pathology is the application of new scientific discoveries to diagnostic pathology of malignant diseases. This combines molecular and cellular research to develop diagnostic tools which results in new therapeutic approaches. Translational cancer pathology strives to bridge the gap between pure science and patient care.
Contact Dr Kathy Fuller for more information on kathy.fuller@uwa.edu.au or +61 8 6457 3192.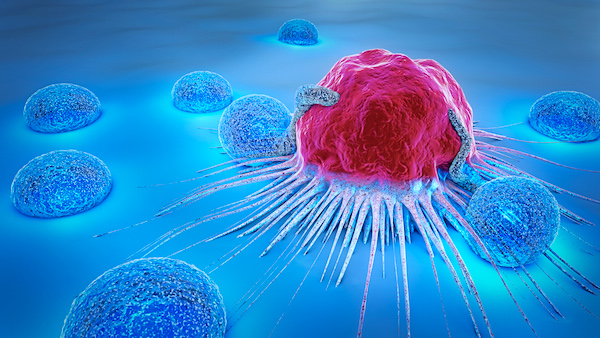 Current projects
We have a diverse range of research and projects described below. We encourage all interested domestic and international students to review these projects and contact the Graduate Research Coordinator on hdrenquiries-fhms@uwa.edu.au to discuss any of these in more detail.
Mechanisms that Facilitate the Metastatic Potential in Oral Carcinomas
Oral cancer doesn't solely affect smokers and, despite aggressive treatment, 50 per cent of people will not be cured of this cancer. Oral cancers and its treatment cause significant suffering, with appearance, speech and nutrition all affected.
Oral cancers can be hard to identify and monitor due to the anatomical location, and current tests do not reliably detect the spread of the cancer, nor identify high-risk patients on which treatment is likely to fail. The aim of our research is to examine the molecular processes that facilitate the spread of oral cancer, as this is likely to lead to better patient outcomes.
Dr Annette Lim is the clinical lead for this project, and Dr Katie Meehan is the scientific lead. Contact Dr Katie Meehan for more information on katie.meehan@uwa.edu.au or +61 8 6457 2295.
Defining and Defeating Indigenous Disadvantage In Breast Cancer Survival
Breast cancer-related deaths are rising among Indigenous women and we do not know why. Studies looking at age, clinical features, patient remoteness and access to medical services only explain a fraction of the problem.
The aim of this project is to look at a large range of factors relating to breast cancer in Indigenous women, such as how they are treated and why their survival rates are worsening.
Dr Andrew Redfern is the clinical lead for this project, and Dr Katie Meehan is the scientific lead. Contact Dr Katie Meehan for more information on katie.meehan@uwa.edu.au or +61 8 6457 2295.
Mesothelioma – Developing Novel Combination Treatments to Improve Immunotherapy
Our team's research looks at using a combination of chemotherapy and immunotherapy to treat mesothelioma and lung cancer.
We are examining the cellular and molecular processes that make up successful through immunotherapy-induced cancer regression, using biology methods.
Through the identification of the molecular processes that encourage mesothelioma invasion, we are collating high-dimensional molecular data from mouse models and patient samples to improve cancer treatments.
Contact Dr Willem Lesterhuis for more information on willem.lesterhuis@uwa.edu.au or +61 8 6151 0895.
School of Biomedical Sciences
UWA's School of Biomedical Sciences encompasses teaching and research in a range of biological, medical and health-related fields. Our range of undergraduate and postgraduate courses give students the opportunity to gain a greater understanding of the intersection between human pathology and health, and an awareness of the approaches and applications of the biomedical scientific disciplines.