PROJECT
Processes and outcomes of education in the affective domain
Making education more affective
Education research has traditionally focused on studying the impact of education environments on learning outcomes, such as achievement on large-scale tests. However, this research, led by Dr. Elaine Chapman and her higher degree research students, focuses on the affective processes and outcomes of formal education.
This research includes examining processes such as:
student motivation

learning and study approaches

attitudes and confidence
It looks at attributes such as:
the development of positive values

ethical attitudes

interpersonal skills
The research conducted by this group to date indicates these attributes are critical, not only in determining how well students do in their education, but for post-graduation success.
More than 30 UWA higher degree by research students have completed their master's, Doctor of Education or Doctor of Philosophy theses focusing on one or more of these areas under Dr Chapman's supervision.
Project goal: To explore and enhance the affective processes and outcomes of education at primary, secondary and tertiary education levels.
Research team leader
Dr Elaine Chapman is the Deputy Head of School - Research in the Graduate School of Education at UWA. She has held academic positions at Monash University and at the University of Sydney prior to settling at UWA. Dr Chapman's background is in psychology, but she has always had an interest in applying knowledge from psychology to education. Her general research interests lie in the areas of applied social and educational psychology, educational assessment, and research methods. Dr Chapman has published research and supervised doctoral students across a diverse range of areas in the field of education.
PhD opportunities
This research offers the opportunity for a PhD candidate to undertake a project focusing on student learning processes or outcomes within the affective domain.
This could include a focus on processes such as student motivation, learning approaches, attitudes and confidence; or 'soft skill' development outcomes, such as ethical attitudes and interpersonal skills.
If you are interested in undertaking a PhD in these areas and would like to discuss your options, contact Dr Chapman on the details below.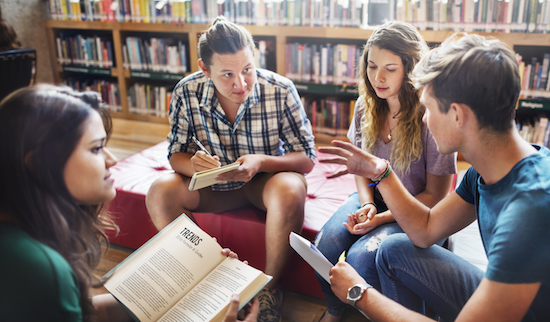 Project readings
Contact Dr Elaine Chapman