This article by Ara Jansen originally appeared in the October 2020 edition of Medical Forum and has been republished with permission.
A passion for people, a thirst for knowledge and a love for music have been some of the drivers for UWA's executive dean Professor Jon Watson's career.
For Professor Jon Watson, faith can be found in the quiet contemplative pews of an Anglican church listening to a choir.
Faith can also be found when the amps are turned up to 10 in the cover band he founded, Jonny and the Optics. A lover of modern and classic music, Jon reckons Bob Dylan's recentRough and Rowdy Waysalbum is his best since the 80s.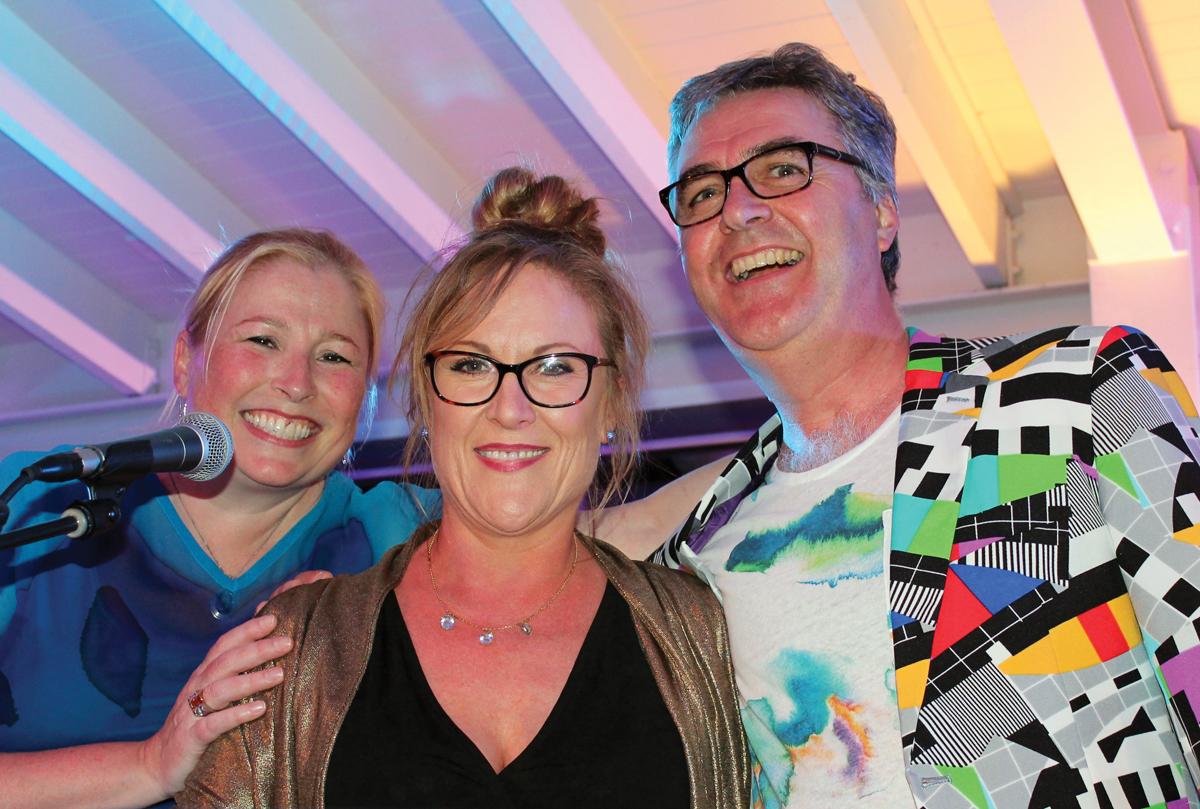 Equally, faith can also be found in medicine. The recently arrived Executive Dean of the Faculty of Health and Medical Sciences at the University of Western Australia has faith in many things related to his profession, including a great belief in the power of people, their work and their stories.
Born and raised in the UK, Jon gained his Master of Arts at Cambridge and then went to Oxford to study medicine. During those six years he met some of the "finest minds of my life" as five Nobel winners worked along one corridor. The collegiate system was also strong and exposed him to new friends, colleagues and contacts from all over the world and who have ended up working across the globe.
He worked in Britain's National Health System (NHS), including Queen's Square and Hammersmith Hospital and his mission was to be a clinical academic. Early on, his interests included the study of hepatitis C, for which he gained his PhD. He also decided that gastroenterology was where his greatest interest lay.
By the mid-1990s Jon – and many of his colleagues – had become disillusioned with the NHS and decided it was time to get out. He'd finished his registrar training and was working in a liver transplant unit.
People told him he was mad when he agreed to take a job in Ballarat, Victoria, and move his family of three small children across the world. Call it a gut feeling, he signed on for two years and they stayed for seven. Culture shock was absent because everyone was so welcoming.
Jon pursued his work as a gastroenterology specialist and says it was wonderful opportunity because he learnt so much but also had the opportunity to do some teaching.
He then spent two years at John Hunter Hospital in Newcastle and then at University Hospital Geelong before being appointed as Clinical School Director for Deakin University's School of Medicine in 2011 and Dean and Professor of Medicine at Deakin in 2014.
He has also served as a board director for the Postgraduate Medical Council of Victoria and as Board Chair of the National Centre for Farmer Health in Hamilton, Victoria. He's a member of the National Examining Panel of the Royal Australasian College of Physicians.
Earlier this year Jon and his wife made the move west as he was appointed Executive Dean of the Faculty of Health and Medical Sciences at UWA. His children live and work in Melbourne.
"I'm not sure I actually planned any of this out," he says. "I feel like I took these opportunities as they came along. I kept up my clinical practice until arriving here. It has been a great privilege seeing patients. But I also don't want to be the bloke in the office no one ever sees. I don't want to be asking my colleagues to do things I wouldn't do myself."
While administration and leadership are a critical part of his new role, he will also remain active in research thanks to several grants the university has received.
"I've already learnt so much because everyday someone comes into my office and tells me what they are working on. I'm always interested and fascinated. I do one clinical day a month because I don't feel like I am ready to give that away.
"It's a privilege to see patients and some of them I have been seeing for 25 years. I think I have seen something like 11,000 patients over 20 years."
Jon's mum was a nurse but there were no doctors in his family. Being blessed with a relentlessly enquiring mind, he didn't know how he could put it to best use until he found medicine.
"It can be frustrating, stressful and fascinating, but it's never boring! I'm a very social person and I really like being with people. The reason I chose gastro was the mix of physician training. I liked the problem-solving part of being a physician, I like helping people and I like the procedural work.
"In life you just keep reinventing yourself. Interesting things keep coming along. I trust my gut and I keep doing them, using the transferable skills I have to move forward."
More than ever before, Jon says having a medical degree, being a doctor or a specialist doesn't mean that's where you stay. He believes having that experience is transferrable into so many different, allied and related fields for a career. That can include working on boards or working in or helming an NGO.
"The practice of medicine is of great interest to me since I qualified in 1989. There are so many places you can go and I think that's worth considering when we look at how we train in medicine in the future. It's not so much about knowledge but it's about giving students the skills for their next 30 years. Medicine remains popular as a career choice, but it's also less popular probably because of the lifestyle.
"Another area is that medics have much less autonomy. You could argue that doctors in the 1970s and 1980s had too much autonomy. There were more doctors who ran their own show. Now, many work for larger organisations.
"The relationship between a doctor and the patient is sacrosanct and many professions have lost that. I hope we never lose it. Because you are here to be the advocate for the patient you also have to work against the system. Doctors find it hard to work with economic imperatives and financial issues. This brings them into conflict and it's a conflict that's difficult to solve these days.
"Despite all that. I don't think I would have done things any differently. I still believe it's an enormous privilege to help patients and teach students and doctors of our future."
Jon says at institutions such as UWA and Deakin, there are about 3000 to 4000 applications for 150 to 200 places in medicine each year. That's proof enough that demand isn't tapering off and that the profession is still attracting each generation's brightest minds. Besides a great GP is "worth their weight in gold".
Jon stepped into his new job in February, just as the pandemic hit. He's seen it as an opportunity and wanted the university to be front and centre of investigations, trials and expert advice.
UWA has played a key role in advising state and federal governments on COVID-19 strategy through the Group of Eight Universities' panel of research experts and are actively involved in treatment trials through their COVID-19 Research Response Hub in collaboration with colleagues from major health services and other universities.
Authorities have been co-operative and helpful in terms of fast-tracking applications for ethics approval and approval for clinical trials, he said. They are not involved in making vaccines.
Brought up as an Anglican who enjoyed singing in the church choir, Jon has managed to make his way to St George's Cathedral to enjoy the choir and sit quietly for moments of reflection.
"I think reflection is especially important. Most of us are not good at work life balance."
When Jon wanted to take a walk on the wild side he'd be singing with Jonny and the Optics, who were unashamedly lost in the '70s. Known for performing in very loud suits – one featuring a test pattern and the other lime green with daisies – Jon will be looking for a new band to sing with here when his gut tells him the time is right.