Study at UWA College
Everyone's pathway to university is different, which is why UWA College provides a range of options to help kick-start your journey towards studying at UWA and achieving your career goals.
Your pathway to UWA starts with UWA College
If you're an international student and don't quite meet the academic or English language requirements for direct entry to UWA, then a UWA College pathway might be right for you.
UWA College's pathway programs are tailored to provide support and additional academic and English language guidance, helping you succeed in your studies at UWA.
As UWA's own pathway provider, when you study with UWA College you're guaranteeing* your place at UWA with a packaged, direct pathway into the first or second year of a range of UWA degrees.
* Subject to meeting the minimum course entry requirements and any additional selection criteria prescribed by UWA
Foundation studies
Designed specifically for international students, the UWA Foundation Program prepares you for a seamless transition to your first year at UWA.
Diploma programs
UWA College's Diploma programs provide subject-specific guidance to prepare you for entry into the second year of your UWA undergraduate degree.
English language support
UWA College works closely with UWA's Centre for English Language Teaching (CELT) to provide students with English language support through their Language and Communication Essentials (LCE) program.
I love the variety of class types and study places from UWA College being within the UWA campus itself. Walking to classes gets me ready for the day no matter how busy I am because of the nature I get to see on the way to class. I have also never experienced teaching this enriching.
Yasmin, Singapore
UWA FOUNDATION PROGRAM
Is a pathway right for me?
Our pathway programs help students adjust to life in Perth and learn the necessary study skills to succeed at UWA.

A UWA College program is a great option if:
You don't currently meet the direct entry requirements for UWA and need some additional academic support
You need some help improving your English language skills
You've just graduated from secondary school and need some additional support to make the transition to university
You would like to complete your final year of secondary study within a university environment to help guarantee your pathway to UWA
Your qualifications aren't recognised by UWA.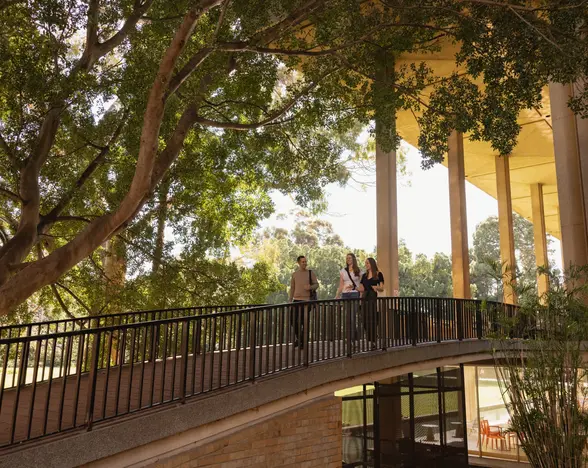 Why choose a UWA College pathway?
UWA College offers a transformative educational experience that combines academic excellence with personalised support. From your very first day at UWA College, you'll be part of UWA's global community, where you'll foster career-defining connections and receive an unmatched student experience.
98%
Overall student satisfaction
92%
Learning satisfaction

Source: 2023 INTO Annual Student Experience Survey
World Top
100
University
(QS Graduate Employability Ranking 2024)
#1
in WA for graduate employability†
† QS Graduate Employability Ranking 2022
How to Choose a Pathway Program that's right for you
With multiple pathways to a range of UWA degrees, explore your options and find the ideal UWA College program for you.
UWA College
Level 2, Student Central Building- The University of Western Australia
M506, 35 Stirling Highway, Crawley
Western Australia 6009
+61 (0) 8 6488 1009
Provider
The University of Western Australia (UWA) UWA College in Partnership with INTO Perth

INTO Perth Pty Ltd is an approved third-party provider of The University of Western Australia and will provide the course on its behalf.