They're breaking new ground every single day. They're changing practice in medicine and healthcare, they're speaking out against injustice on a global scale, and they're exploring unchartered territory from the depths of the oceans to outer space. And they're teaching your classes.
At UWA you'll hear about vital discoveries from the people that made them happen, and have first-hand access to expert perspectives on wide-ranging issues. And don't be surprised if your professor graces Triple J's 'Hack' from time to time.
But while they might be successful TED talkers and esteemed prizewinners, they're just as dedicated to sharing their insight to help you reach your goals. Here are just some of our UWA profs balancing lectures with the limelight.
Like a boss
Melinda Boss is a Senior Research Fellow at UWA's School of Medicine and Pharmacology, and Chief Investigator of the LactaResearch group.
Specialising in lactation, Melinda's research hit the headlines earlier this year with the launch of LactaMap, the first ever online tool to help doctors and patients overcome the difficulties around sustained breastfeeding.
Melinda is committed to putting her students centre-stage, saying: "Directly engaging with students means I can tailor my teaching to individuals, offering a richer experience that doesn't feel like teaching and learning." And despite her busy schedule of mentoring students, launching an app, winning research prizes (say hello to WA Pharmacist of the Year 2019), Melinda still manages to squeeze in a bit of flamenco on the side.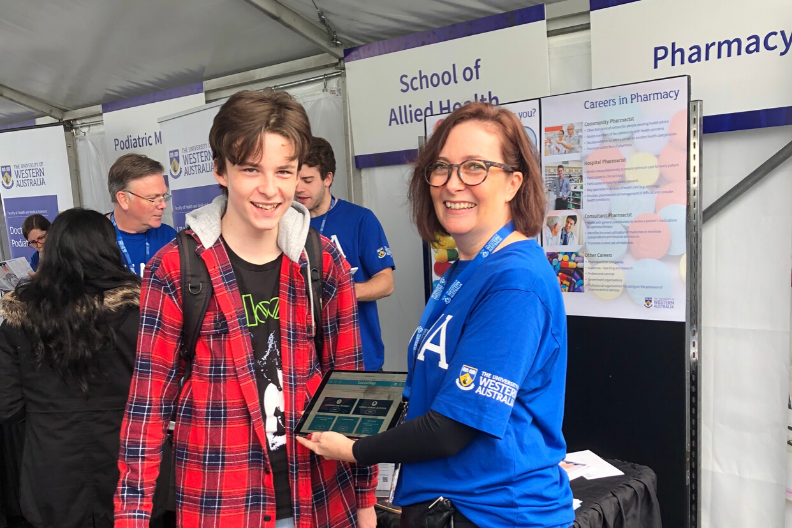 Going ape
Wouldn't it be cool if your lecturer's research garnered headlines like 'Science explains why hipsters grow beards' and 'WHY ARE TESTICLES KEPT OUTSIDE OF THE BODY' (thanks, Daily Mail)? Well, study Human Biology, and you'll get all the hot goss from the primate world before it goes to press.
Cyril Grueter, a senior lecturer specialising in primate research, has spent 20 months observing wild snub-nosed monkeys in China, as well as spending time analysing mountain gorillas in Rwanda – and he's keen to talk about it. But while Cyril's research has attracted global media interest, his passion for teaching remains unwavering; "I love the interactive nature of teaching, which allows for in-depth discussions of fascinating phenomena and cutting-edge research." And it isn't always about studying, with anecdotes from the lab and field often making their way into Cyril's classes.
Second to Nin
From analysing arguments for animal activism, to outreach work with local schools, Nin Kirkham, lecturer and Discipline Chair of Philosophy, is making her mark in the ethical world. She encourages her students to get involved in some healthy debate, and is eager to help them reach their dream careers.
"Building relationships with my students is a really important part of my job. If I know my students well, I'm in a position to help them throughout their study and beyond," Nin says.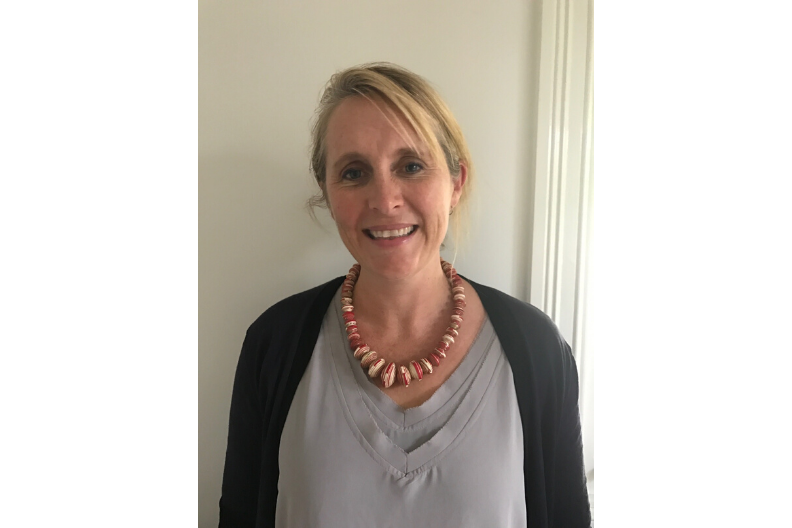 UWA's got Tarrant
Associate Professor Stella Tarrant teaches and researches criminal law, with a particular focus on gender and the law. Stella has provided expert advice to the legal teams and media commentary on several high profile cases, calling for better legal protection for women who use self-defence.
As well as having 18 publications, two research grants and several ABC features under her belt, Stella puts her all into helping her students succeed, saying; "The most rewarding part of my job is the exchange I have with my students – that's where the excitement is. The most effective learning happens when the teacher-student dichotomy begins to break down, and I get to experience this in my group teaching." Stella's personal connection with students and willingness to go above and beyond saw her win the Law Students' Society Teacher of the Year in 2018.
So if you're keen to examine new-fangled CRISPR techniques, unravel key social issues, or hear about newly observed animal behaviours, why not do it alongside people at the top of their game?