Since the start of COVID-19, our Student Welfare team has spoken to more than 2,000 students facing challenges in connecting with support services at the University and in the broader community.
UWA responded to COVID-19's disruption in just a matter of days, bolstering its Student Welfare team to 48 people, working to support those impacted by uncertainty, financial stress and dislocation from campus.
"Our team response to COVID-19 was to be a single cohesive community, listening and responding to needs through inclusion. We didn't want to leave anyone unheard," Manager of Student Wellbeing, Gina Evangelista said.
"We've spoken to students about concerns around isolation, food stress, housing, financial issues, personal safety, family and children, worry about family overseas and social connection."
For every challenge faced by a student, the Student Welfare team responded with action – from advice on how to talk to property owners about rent adjustments, to counselling referrals or advice on balancing finances.
"Our conversations are supportive and aim to point students towards opportunities that may be available if they're graduating soon or what part-time work is available if they're still studying. We can connect them with the Careers Centre, Guild, CareerHub or work integrated learning," Gina said.
"As a community we will try to find ways to connect both within the University and within the wider community services, such as councils, community groups and financial planning services, to find the best support available and help students remain focused on their goal of academic progression.
"Being involved in the University's collaborative, collective, community-focused response to the needs of students has been one of my most rewarding work experiences."
Hardship help
University students have been among the hardest hit by COVID-19's economic impact.
UWA's Hardship Support Scheme, developed in response to the difficulties students faced due to COVID-19, addressed all levels of support: financial; wellbeing, mental health and loneliness; food and basic supplies; access to IT equipment and data; and security of housing.
More than 1,800 students were referred to University services, including 1,200 students who received hardship grants totalling in excess of $1.6 million.
With every email, the team's biggest priority was respecting confidentiality, providing a personalised response and connecting students with the right services.
A human touch
Debra Basanovic and Marian Hogan are part of the team looking after international students. When the first travel restrictions came into place, Marian – along with a team that included two Mandarin speakers – monitored the helpline and dedicated email address.
"We reassured students the University would do everything possible to ensure they could continue with their studies, including offering delayed starting dates and online study options," Marian said.
"The Vice-Chancellor addressed their questions in regular emails and the students realised everything they asked was being considered. They saw a human touch at UWA and knew they were uppermost in the University's mind."
The team also reassured foreign government representatives who sponsored students to study at UWA and assisted international students as they decided whether to remain in Perth or return home to their families.
Home deliveries
Transition Services Manager Narelle Palmer spent the first part of April in her garage at home, putting together welfare packs of groceries, household staples, nappies, hygiene supplies and other necessities.
"The first deliveries were emergency packs. Before long, we were making around 30 welfare packs a day, sorting the orders and making sure we catered for special needs such as nappies, Ramadan packs or baby formula," she said.
Narelle also organised for her local dentist to donate toothpaste and secured hand sanitiser.
Deliveries continued with help from 12 UniMentors and five Guild Volunteers, many of whom volunteered three or four days a week.
By the end of May, the team had distributed more than 900 packs: 42 emergency packs, 738 food packs (for students in isolation) and grocery vouchers, 22 baby packs, 107 hygiene/toiletries packs and 10 packs of alumni-donated food.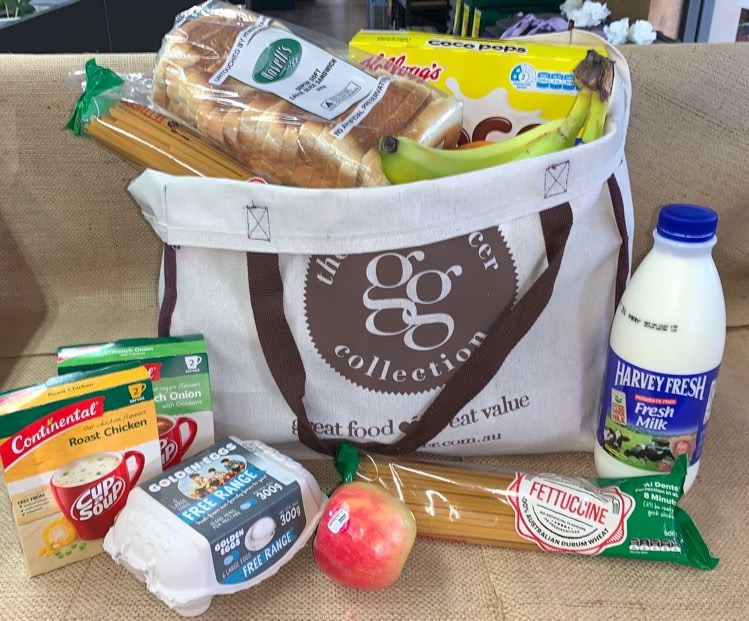 Generosity of staff and alumni
Support extended across the wider University community with alumni and staff donating funds, offering social support and providing pro bono professional advice through the Support our Students: COVID-19 Emergency Appeal. By the end of June, this had raised $131,000 from 340 donors and 86 offers of social support to students in need, including two webinars on financial planning, property law and migration law advice.
A sense of kindness
Throughout COVID-19, a small and committed team has been working hard in the background to ensure administrative efficiencies and strong governance across student welfare.
If anyone was left in doubt about how UWA students were supported through the pandemic, Guild President Bre Shanahan allayed their fears in a message to staff earlier in the semester.
"While it might not have been the smoothest ride, it has been heartening to see our community come together to face this challenge," she said.
"The promise of leniency and understanding has provided some much-needed relief to students struggling to keep up with the immense amount of change we are experiencing.
"It is hard to be productive during a global pandemic (for staff and students alike), but I think students have found a lot of comfort in knowing that UWA is approaching this period with a sense of kindness and generosity."