Organisations and businesses stand or fall on how well they are managed – and now more than ever the environment in which they operate is fast-changing and turbulent. To stay ahead of the game, managers need a broad selection of skills and experience, covering everything from organisational behaviour and psychology to industrial relations and business analytics.
With the need for a wide-ranging, multidisciplinary approach, the question you have to ask yourself is, 'How am I going to manage?' Here are five undergraduate majors from UWA that will give you the skills and confidence you need to enter the workforce and take the reins.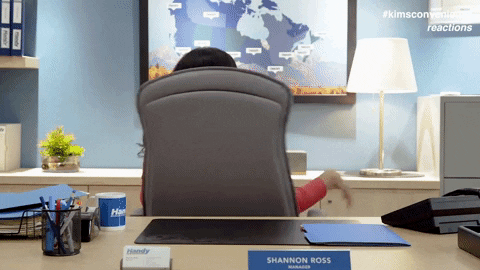 1. Management
The Management major at UWA will give you a solid foundation in the theory and practice of steering a business, covering everything from how large organisations are structured successfully, to the workings of small businesses and entrepreneurial concerns. You'll learn essential problem-solving and leadership skills, and have the chance to use your training in practical situations with placements in the workforce before you graduate.
2. Human Resource Management
The secret to a healthy, happy business is the people who work for it, and the Human Resource Management major makes managing those people its focus. A blend of studies in traditional management and psychology, it will provide key knowledge in recruitment, performance reviewing, conflict resolution and more, with the additional benefit of giving you practical experience in an existing 'real-life' organisation.
3. Work and Employment Relations
While it's easy to think management is largely concerned with the internal workings of an organisation, the impact of a company or business on the wider world can't be ignored. From the role of unions to work in the government sector and assessing how Australian employment relations stack up against global standards, Work and Employment Relations is the major to consider if you're interested in management's bigger picture. And, of course, it also offers the chance to gain practical experience in the workplace.
4. Business Management
Give yourself a firm foundation in the way a business is run, with the Business Management major within the Bachelor of Business. Data literacy, marketing, economics and communication skills are all covered, ensuring you have all the tools necessary to analyse the wide range of issues that may arise to challenge a business. As with the other management majors UWA offers, you'll have the chance to practise what you've learned in a real industry environment, so you're best prepared to enter the workplace after graduation.
5. Global Business
How does globalisation affect how organisations present themselves? How do differing attitudes to consumption and ethics influence the way business is conducted? If you're setting your sights on a career that takes in international business perspectives as well as those in the local sector, the Global Business major within the Bachelor of Business will equip you to use your knowledge on a world stage. Give yourself the opportunity to learn management techniques from a broader viewpoint, and the chance to try out that learning out in existing international companies.