Do you want a career where you can shape the world around you? Do you enjoy organisation, aesthetic surroundings and helping people? If the answer is yes, you may like a job in urban design or environmental planning.
But what's the difference between them? And which one is right for you?
If you love aesthetics and functionality: study urban design
Urban design is design-based, so it's about laying out how things will actually sit on the ground. This ensures spaces are functional, safe and attractive. Urban designers draw actual plans, like an architect, but on a much larger scale, not just for a building.
They are concerned with the physical features of a city – not just what should go where, but how.
According to urbandesign.org.au, "Urban design is concerned with the arrangement, appearance and function of our suburbs, towns and cities. It is both a process and an outcome of creating localities in which people live, engage with each other, and engage with the physical place around them."
Find out more about the Master of Urban Design.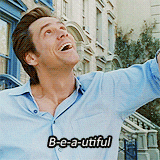 If you love the planet: study environmental planning
Environmental planners focus on the environmental sustainability of development. Generally, they assess planning permit applications to ensure they comply with environmental laws and regulations, such as noise, energy efficiency, water consumption, etc.
A major goal of environmental planning is to create sustainable communities, which aim to conserve and protect undeveloped land or restore degradation.
Find out more about the Master of Environmental Planning.