Ambition, determination, discipline and focus: a dedicated UWA postgraduate student has all these qualities. Driven to make their mark, they know their talents and are ready to take their career to new heights.
Preeti is a great example of a postgraduate student who is committed to achieving success. She studied a Bachelor of Arts (Communications) before beginning a career implementing marketing and communication strategies in the financial services sector.
"I worked with large multinationals and Western Australian firms," she says. "I held a variety of leadership roles that allowed me to work on broad skills such as business development, financial and people management, and strategic planning."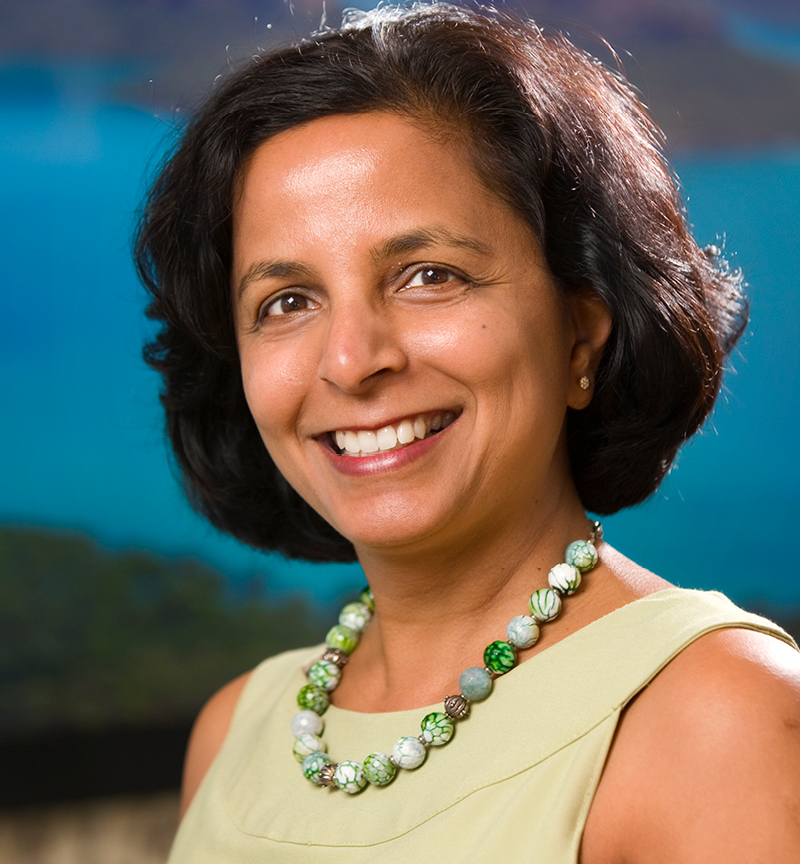 From there, Preeti established her own firm, specialising in presenting complex information in plain language and consulting with organisations that wanted to better engage with their stakeholders. Deciding to upskill and further her studies, Preeti completed her Master of Business Administration (MBA) at UWA.
And while going back to study as a mature-age student can be daunting, Preeti believes postgraduate study is an excellent way to enhance your expertise and make industry connections.
"To be able to study at postgraduate level, you need to have a growth mindset, to learn and adapt, no matter what stage you are at in your life or career."
What she loved most about her further study was the hands-on experience and knowledge she received from world-class professionals and academics.
"My time at UWA was extremely enriching. Learning from other students in the MBA was as important as soaking up insights from professional and academic staff. It helped me upskill and gave me access to new thinking."
Preeti has now combined the skills and industry connections from her postgraduate study with her passion for the environment to land her current role as the Strategic Engagement Director at the Western Australian Biodiversity Science Institute. She also contributes as the Non-Executive Director of the Munda Biddi Trail Foundation.
"Working with environmental scientists and researchers, I learn something new every day. Connecting science with end users through communication and engagement and being able to work towards a common purpose to make a long-term impact on the health of our environment is intensely rewarding."
Preeti is in no doubt her postgraduate study has benefited her ongoing career goals. Through exposure to the latest thinking and case studies, she has expanded her outlook to a more strategic level where she can apply her experience and knowledge. She has developed significant practice in leading strategic development and implementation, to establish, reposition and grow organisations, and to engage stakeholders through multi-channel strategies to deliver business outcomes.
"It also opened up possibilities for senior roles where a postgraduate qualification is often a prerequisite, as well as opportunities I hadn't considered before, such as board positions."
Her advice to others is simple.
"Think of postgraduate study as an investment in your ongoing learning and success. In the long term it will assist in building on your current knowledge as well as experience."
"There are many key benefits to postgraduate study, including learning new skills outside your comfort zone, learning from classmates both younger and older than you, and developing a strategic perspective for problem-solving."
---
Are you ready to take your career to a new level? Find out more about our postgraduate courses at UWA.