Think critically, communicate clearly and build a better world
Philosophy tackles some of life's biggest questions, all while teaching crucial skills of thinking critically, writing clearly and reading carefully. It's a method of critical inquiry that teaches you how to question assumptions, how to distinguish between credible and false arguments, and how to examine evidence to find creative solutions to complex problems.
The study of philosophy equips individuals to make a difference in the world they live in by giving them the skills to change it for the better. Our students develop analytical skills that are highly sought after in the public and private sectors, where the need for creative thinkers, superior problem-solving skills and analytical abilities is at an all-time high.
Research in philosophy at UWA explores the relationship between philosophy and metaphysics, moral and political behaviour, religion, and history. Our strengths include psychology and philosophy of mind, metaphysics and epistemology, moral and political philosophy, theology and the history of philosophy.
Our department's Philosophy Society runs regular seminars, public lectures, panels and masterclasses and sponsors visiting speakers. For more information, visit the UWA Student Guild.
Research Project
Could we continue our lives on a computer?
Mind-uploading is the process of transitioning a person from a biological hardware to an artificial one. Mind-uploading technology may well become available within this century. This raises several pressing philosophical questions: Could we really survive mind-uploading? Could we, for instance, continue our existence as a simulation on a computer? If so, would deciding to get uploaded be rational or would an uploaded life not be worth living? What other practical and ethical issues does uploading raise?
In this project, supported by the Australian Research Council, DECRA Fellow and Senior Lecturer Clas Weber will address these and related questions. The project aims to develop a comprehensive theoretical framework for mind-uploading, which integrates and synthesizes insights from the philosophy of mind, metaphysics, and artificial intelligence research. It will also assess the rationality and value of uploading. The project will strengthen ties between philosophy and artificial intelligence research.
If you are interested in the topic of the project, you may want to study the Philosophy unit: Machine Minds and Superintelligence: The Philosophy of Artificial Intelligence and Metaphysics.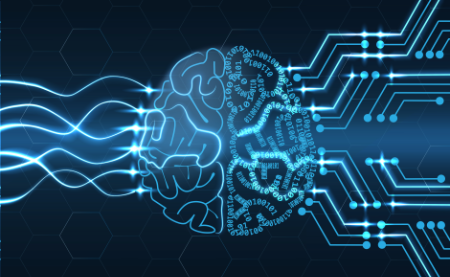 Collaborations and community
Philosophy staff at UWA work in close partnership with some of Australia's leading philosophy bodies to produce innovative and influential research on a wide range of topics within the discipline.
We work closely with Australia's leading philosophy associations to help promote philosophy through events, conferences and journals. Our students benefit from sponsorship opportunities with our collaborators, as well as the chance to share their knowledge in an effort to make philosophy accessible for all.
Scholarships
Our philosophy scholarships give students the opportunity to focus on their studies, both at honours and at postgraduate level.
Related research strengths
Contact Discipline Chair Nin Kirkham