Future Tails team
Andy Fourie
My research focusses on improving practices related to the management of mining residue materials, particularly mine tailings. Ensuring there are no further catastrophic failures of tailings storage facilities, such as have occurred over recent years, is the primary theme of my research. The problems I work on relate to characterisation of tailings strength under static and dynamic loading and associated methods of analysis of stability. My work utilises a range of both laboratory and field testing techniques, as well as numerical modeling. Recent work includes evaluating how to avoid generation of tailings completely by developing novel in situ extraction techniques for hard-rock ore bodies.
I joined UWA in 2005, moving from the University of the Witwatersrand (Wits) in Johannesburg, South Africa, where I was the Associate Dean for Research, and leader of the Waste Impact Minimisation Programme. I hold a Bachelors degree in Civil Engineering (cum laude) and a Masters degree in Engineering, both from Wits, and a PhD in Engineering from Imperial College, London.
David Reid
David is a Research Fellow at The University of Western Australia with over 15 years of consulting and research experience related to the testing and analysis of tailings. He is currently working on the UWA Future Tails project sponsored by BHP and Rio Tinto.
Bandana Tiwari
Bandana is a geotechnical engineer from Nepal, currently in the first year of her PhD. Her research explores the uncertainties associated with common empirical approaches for the characterisation of large strain behaviour of tailings and their interpretation methods, looking to stablish a unified approach for the determination of the residual strength of tailings.
She completed her bachelor's degree in civil engineering from Tribhuvan University, Nepal, in 2016. She was awarded a CSC type-A scholarship to study in China from the Ministry of Education, Government of Nepal, after a merit-based national level entrance examination. She completed her master's degree in civil engineering from Shanghai Jiao Tong University in 2020. The topic of her research was the influence of particle physical properties, including particles shape, size, and gradation, on the mechanical behaviour of Shanghai deep sand. She published a journal article based on her research in a first quartile journal as first author. Before starting her PhD, she was working as a geotechnical engineer in a consulting company in Nepal.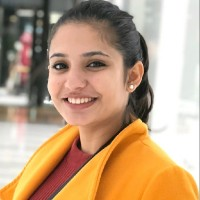 Ana de Mattos Telles
Ana Claudia Telles is a Brazilian civil engineer with a master's degree in geotechnical engineering from the Federal University of Rio de Janeiro, where she studied the mechanical behaviour of sandy iron ore tailings from the Fundão Dam. Her main professional experiences were as a university professor, lecturing soil mechanics and environmental geotechnics units, geotechnical consultant in the tailings area and head of a commercial geotechnical laboratory in Rio de Janeiro, working on offshore and tailings projects. In the Future Tails, her research consists of advanced laboratory tests and numerical modelling to evaluate various aspects of the contractive behaviour of unsaturated filtered tailings.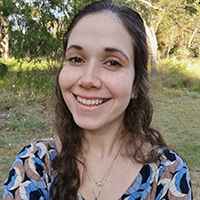 Current projects
Stress state prediction numerical benchmarking exercise
The first calibration data set for the Slope Stress Prediction benchmarking exercise is now available, with more to follow over the next week or two. The first set comprises 12 loose moist tamped tests of various types (CID, CIU, CAU, Con-p') to assist in the calibration of models and to provide a definition of the critical state line over the range of stress relevant to the exercise. Additional dense and loose "air dried" triaxial test data fill follow shortly.
The project data can be accessed here
Download the project outline PDF
To be added to the project email list, please let us know here: [email protected]
Finally, it's not too late to get involved - as long as you submit your prediction by the due date (1 February 2023) you can be part of the program.

Partnerships
Future Tails is leading the way in global tailings management through a partnership between The University of Western Australia, Rio Tinto and BHP.