PROJECT
School Leadership in Challenging Circumstances
Exploring the developments associated with primary school leadership
This project explores educational leadership at an individual school level in post-conflict countries, societies and similar challenging circumstances. This research highlights the importance of considering context alongside leadership theories when planning change in education for any particular setting.
It is predicated on the simple yet profound observation that leadership can only be understood within the environment in which it is exercised. Decisions on the type of leadership approach to be adopted in any particular circumstance should be greatly influenced by this context.
Guided by this observation, project leads Professor Simon Clarke and Professor Tom O'Donoghue are focusing on the following four areas in each post-conflict country they look at:
the general context out of which the specific post-conflict situation in question emerged
the particular education context prevailing in that society, with specific reference to schooling
the reality at the individual school level and the nature of the leadership being provided at this level
the implications for the provision of leadership at the individual school level
Goals
Understand the nature of the context within which school leaders work in post-conflict environments
Generate robust examples of school leadership exercised in post-conflict environments
Inform processes of school leadership preparation, continuous development and support in post-conflict environments
Project readings
In order to undertake a PhD in this area, we suggest candidates read the following books and articles to support their studies.
Kheang. T., O'Donoghue, T. and Clarke, S. (2018). Primary School Leadership in Cambodia: Context-Bound Teaching and Leading (London and New York: Palgrave Macmillan) (ISBN: 978-3-319-76323-1)
Karareba, G., Clarke, S., and O'Donoghue, T. (2017) Primary School Leadership in Post-conflict Rwanda: A Narrative Arc (London and New York: Palgrave Macmillan) (ISBN: 978-3-319-60263-9)
Clarke, S. and O'Donoghue, T. (eds) (2016). School Leadership in Diverse Contexts (London: Routledge) (ISBN: 9781138817326)
Zuniga, C.G., O'Donoghue, T., and Clarke, S. (2015). A Study of the Secondary School History Curriculum in Chile from Colonial Times to the Present (Rotterdam: Sense Publishers) (ISBN: 9789462099241)
Clarke, S. and O'Donoghue, T.A. (eds) (2013). School-level Leadership in Post-conflict Societies: The Importance of Context (London: Routledge) (ISBN: 970-0-415-68709-6)
O'Donoghue, T.A. and Clarke, S. (2010). Leading Learning: Process, Themes and Issues in International Contexts (London: Routledge) (ISBN: 978-0-415-33613-0)
O'Donoghue, T.A. (in press for 2018). Planning Your Qualitative Research Project and Thesis in Education and the Social Sciences: A Beginner's Guide (London: Routledge)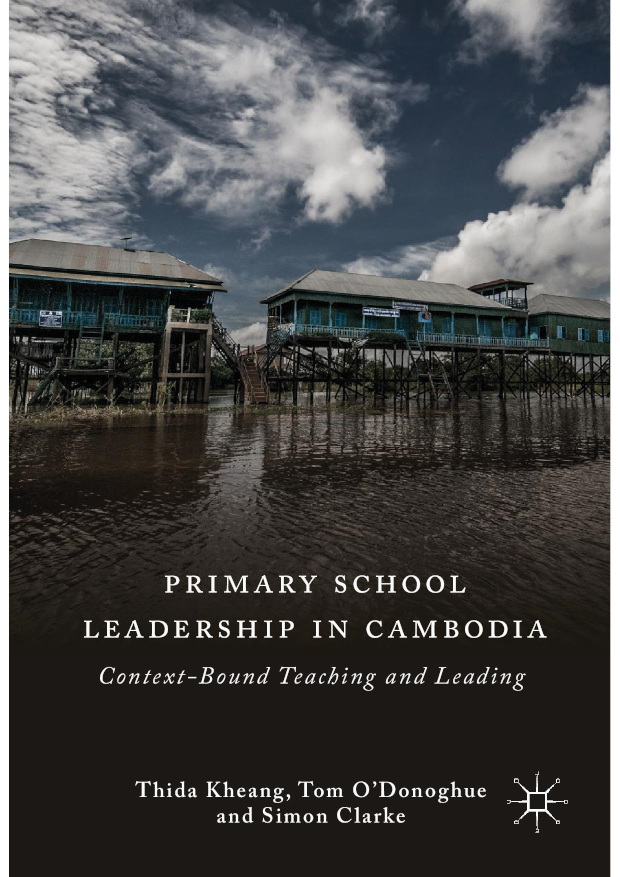 Related study
If you're interested in studying within this area, you may like to undertake these UWA units: