UWA Albany is more than a university – it's your support network.
Use the following resources to design a course that includes majors and/or minors and a range of broadening and elective units to enhance your knowledge and capture your interests...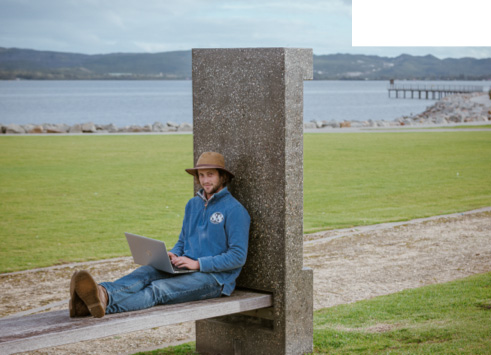 Units
List of units available for study at the UWA Albany campus 2021.
Semester 1

Financial Accounting
Feeding the World
Human Biology 1: Becoming Human
Being Human: Culture, Identity & Society
Indigenous Australia
Frontiers in Biology
Saving Endangered Species
Chemistry, Properties & Energetics
Introductory Chemistry
The Dynamic Planet
Microeconomics: Prices & Markets
Literary Classics
Netflicks, Cinema and TV
Romanticisim and Revolution
Shakespeare: Page, Stage, Screen
Environmental Science & Technology
Ecology
Coastal Conservation & Management
Land Capability Assessment
Geographic Information Systems
Europe to Hell and Back 1890 - 1945
White Supremacy
Looking for Australia: From the Deep Past to Federation
Vikings, Crusaders, and Mongols: Medieval Europe in Conflict
Boodja Moort Katitjin: Intro to Indigenous Heritage & Knowledge
Indigenous Knowledge: Mind, Body & Spirit
Indigenous Research
Indigenous People and Global Issues
Italian Studies 1
Introduction to Law
Mathematics Fundamentals
Mathematics Foundations: Methods
Organisational Behaviour
Communications in Practice
Psychology: Mind & Brain
Health and Illness in Human Populations - TBC
Marine Systems
Science Work Placement
Schools Science Engagement
Field Techniques in Marine Science
Communicating Science
Economic & Business Statistics
Professional Experience Practicum

Smart Start Units Semester 1

ANHB0034

Intro to Human Biology

AUST1061

Foundations for University Study 1

AUST0071

Elective Study 1 (Creative Writing)

CHEM0036

Chemistry 1

MATH0012

Introduction to Maths Concepts

PHYS0030

Physics 1 (Intro to Physics)

SOCS0046

Social Sciences 1

Semester 2

Corporate Accounting
Financial Statement Analysis
Human Biology II: Being Human
Wildlife Conservation & Management
Global Change, Local Responses
Society, Law & Politics
Culture, Ecologies, Extinction: Environment and Society in a time of crisis
Mind, Body & Culture
Plant & Animal Biology
Marine Biology
Chemistry - Structure & Reactivity
Biological Chemistry

Macroeconomics: Money & Finance
Reading Creatively/Writing Creatively
Modernism and the Avant-garde
Writing the Environment
Australia Literature: Classic and Popular
Global Climate Change & Biodiversity
Oceanography
Environmental Dynamics
Ecological Processes
Introduction to Finance
Environmental Policy and Planning
Environmental History
Imperial America - 1845 to Present
History in 4D
Rights, Rule and Power: From Magna Carta to the French Revolution
Aboriginal Encounters: Strangers in our Backyard
Looking North: The Wild West
Knowing Country: The Dreaming and Darwin
Project Management
Italian Studies 2 - TBC
Company Law
Mathematics Fundamentals
Mathematics Foundations: Methods
Management & Organisations
Applied International Business Strategy
Strategic Management
Marketing Management
Consumer Behaviour
Psychology: Behaviour in Context
Health and Globalisation
Science, Society & Data Analysis
Molecular Biology of the Cell
Science Work Placement
Science Consultancy Project
Statistics for Science
Professional Experience Practicum

Smart Start Units Semester 2

ANHB0035

Human Biology 2

AUST0062

Foundations for University Study 2

AUST0072

Elective Study 2

CHEM0037

Chemistry 2

MATH0038

Mathematical Analysis

PHYS0031

Physics 2

SOCS0047

Social Sciences 2
Support services
Access the support you need to help you be at your academic best.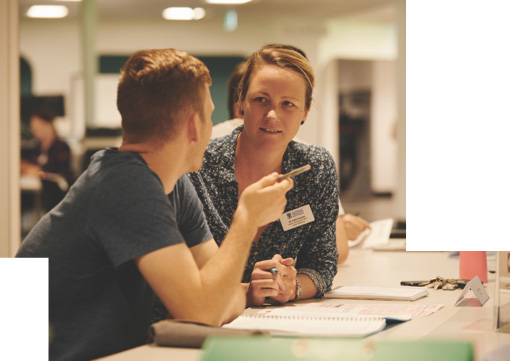 Counselling and support services
Distance delivery from Perth campus

This service is available by telephone. To avoid long-distance telephone bills, you can arrange for a university counsellor to call you directly.

Phone 6488 2423 or for further information, check out UWA Counselling and Psychological Services.

Local services in Albany

If you would prefer face-to-face counselling, this is also available. Students enrolled in UWA units are entitled to up to six sessions free of charge:

Stephanie Bennett

Clinical Psychologist
Mobile: 0419 945 603

Karen Connell

14 Hunter St, Emu Point
Mobile: 0417 988 991
Email: kcpsychology@iinet.net.au

Josey Hurley

Counsellor, Albany Psychological Services
Email: alp@westnet.com.au
Phone: 9842 6066

Stephanie Morrigan

Clinical Psychologist
Phone: 9842 2006
Mobile: 0419 941 833

Ros Watson

Psychologist
Mobile: 0419 905 675

Note: To access these services, you need to provide your UWA student number and a current enrolment statement to the counsellor.

Student adviser or tutor

Your student adviser or tutor may be able to assist with tutorials and lectures missed due to illness, incorporating specific support as needed. Special consideration and/or extensions on assignments or deferred exams are available if you are unwell. Talk to a student adviser, your tutor or an Albany campus staff member.

Rural Link Freecall 1800 552 002

Rural Link is a specialist after-hours mental health telephone service for Western Australian rural communities.

Headspace for under 25s

Website

Address

St Emile Way, Albany

Email

Phone

Albany Library services
UWA Albany students have access to a dedicated UWA collection at the Albany Public Library. You can also access resources from all UWA collections in Perth.
How does it work?
All books identified by your unit coordinator as essential should be available at the Albany Public Library. UWA overnight loan items are shelved separately at Albany Public Library and can only be borrowed by Albany campus students. Students may borrow up to 6 items from the UWA overnight loan collection, and up to 20 items may be borrowed from the general Library collection or non-overnight loan UWA titles.
You can use OneSearch to see if a book is in the Albany Public Library.
When you click on Request item, you can select your pickup location. You will see an option to pick it up from the Albany campus.
If an item is held in the UWA Library in Perth but not in Albany, you can request the Library to send you the item or a scan.
The UWA Library can send:
books
audio-visual items
scanned copies of journal articles or book chapters
The UWA Library cannot send:
High-demand items or reference collections
Items not held at UWA
Items you can obtain electronically/online
Albany Public Library items
UWA Library support services
The UWA Library can help you with finding and referencing information, using UWA IT systems like Pheme and LMS, printing and a whole lot more. Explore our self-guided resources or contact a librarian.
IT services
If you have any IT problems, visit Jack Markovs, IT Officer, at Room 215, Old Post Office Building or contact him on 9842 0805.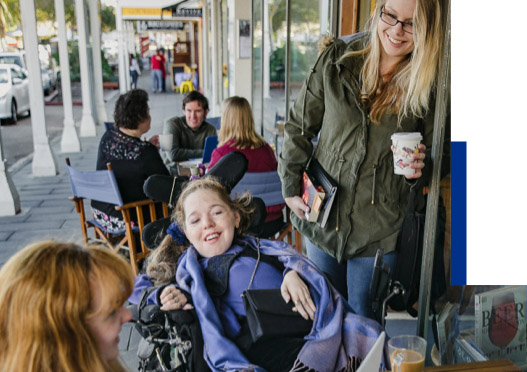 Albany Student Association (Guild)
Albany's own student committee meets regularly over coffee
and organises a range of student activities.
If you would like to take part or contact the committee, email: albany@guild.uwa.edu.au.