Research
Clinical psychology and clinical neuropsychology
Improving quality of life for those impacted by brain and mental disorders
Quality of life can be impacted negatively and positively through factors that exist within the individual and society.
Our clinical psychology and clinical neuropsychology researchers are exploring theories and interventions to improve quality of life by understanding the causes and consequences of brain and mental disorders.
We focus on assessment, treatment and rehabilitation across the lifespan, societies and cultures. Our MPsych and PhD programs are a key way to engage with research in these areas and many of our graduates continue our research engagement with hospitals and health services across the nation.
Research laboratories
Clinical psychology and clinical neuropsychology researchers work across the following laboratories:
Clinical Psychology

Clinical Psychology aims to understand and change abnormal behaviour, cognitions and emotions through the application of principles and techniques developed in the understanding of normal behaviour, cognition and emotions.

Our laboratory group aims to apply our understanding of normal psychology to extend our knowledge of the nature and modification of psychological problems. We apply patient monitoring to mental health settings with a view to improving outcomes.

Using electronic systems of data entry and management, it is possible to develop patient feedback systems that provide real-time information on progress. We are also working on developing ways to enhance treatments when progress is not optimal.

By tracking change from day to day and also examining the ways that increase temporal precision of measurement, we are seeking to investigate whether we can assist in the prediction and prevention of suicide and self-harm.

Contact us

Cognition and Emotion

Clinical theorists have attributed emotional disorders to cognitive idiosyncrasies, while cognitive theorists have developed models which suggest emotional states will be associated with pervasive information processing biases throughout the cognitive system.

Both clinical and cognitive models of emotional disorders predict the existence of processing biases favouring emotionally congruent information in attention, comprehension and memory.

Current research uses cognitive-experimental paradigms to test hypotheses arising from these models, and focuses on several related questions including:

To what extent are such biases automatic?
What is the relative involvement of state and trait variables?
Do information processing biases mediate emotional reaction to valenced stimuli?
Is susceptibility to mood congruent information processing biases a vulnerability factor for emotional disorders?

Research in the Cognition and Emotion Lab is currently undertaken through the Elizabeth Rutherford Memorial Centre for the Advancement of Research on Emotion (CARE).

CARE website

Contact us

Cognitive Ageing and Cognitive Reserve Laboratory

Our group studies the normal and pathological processes involved in cognitive ageing, as well as the mechanisms that promote healthy cognition in late life. In particular, our research focuses on better understanding the theories of cognitive reserve and brain maintenance in cognitively healthy and neurodegenerative disease populations.

Cognitive reserve reflects an individual's cognitive resilience to brain changes that happen with ageing, and brain maintenance refers to one's ability to remain free from brain pathology like Alzheimer's disease. Our work focuses on the use of latent variable modeling of longitudinal data to integrate neuropsychological test results with neuroimaging and other biomarkers of brain health.

Contact Us

Directors:

Emotion Regulation Laboratory

Difficulties in emotion regulation (ER) are central to the development and maintenance of psychopathology. The current empirical evidence shows that ER difficulties are implicated not only in most psychological difficulties, including diagnosable disorders like anxiety, depression, bipolar disorder, etc., but also in relationship difficulties, alcohol abuse, gambling, aggression, and so on.

With this in mind, research is currently investing considerable efforts in understanding the mechanisms involved in ER as well as developing interventions that aim at improving ER strategies.

Our laboratory group aims to:

Develop a valid and comprehensive assessment of emotion regulation, considering subjective, behavioural, and psychophysiological perspectives. Together with Dr David Preece, we have developed a series of self-report scales (The Perth series) which have been validated in community and student samples, and we are currently validating the scales in clinical samples.

Develop an ER intervention that considers emotion-related phenomena, suspected to impact regulatory skills, i.e., emotional reactivity, alexithymia, and beliefs about emotions (see the Research Gate link to have full access to the scales and the relevant articles). We are currently running an ER clinic at the Robin Winkler Clinic of the University of Western Australia, as well as a local psychiatric hospital and a female prison in Perth, WA. This intervention incorporates current strategies proven to be helpful (e.g., psychoeducation, mindfulness, CBT components, etc.) in addition to specific techniques targeting maladaptive beliefs about emotions, improving alexithymic features, and strategies targeting emotional reactivity.

Contact us

PhD students: Neil Berry and Jackie Davis

Honours students: Jasmine Hancock and Courtney Stewart

Lifespan Development Laboratory

The Lifespan Development Group and the West Australian Participant Pool is the home of volunteers and researchers interested in the path of emotional and mental ageing.

The Lifespan Lab conducts research into typical and abnormal ageing. Typical ageing research is conducted within the Healthy Ageing Research Project and in collaboration with the Busselton Health Study.

Abnormal ageing research (e.g. Parkinson's, sleep apnoea and Alzheimer's) is conducted in collaboration with the Sleep Clinic at Sir Charles Gairdner Hospital, with the Parkinson's Centre (ParkC) at Curtin, and with the McCusker Alzheimer's Research Centre.

Healthy Ageing Research Project (HARP)

Project HARP is the umbrella name for a series of programmatic research projects focused on typical ageing. HARP is directed by Romola Bucks and Michael Weinborn. Projects have included evaluating predictors of independent functioning in healthy ageing individuals, and exploring the cognitive and neurological burden of sleep disturbance. All projects involve assessment of cognitive and emotional functioning, as well as functional outcomes.

Our research is supported by the kind contribution of volunteers from the West Australian Participant Pool (WAPP), directed by Romola Bucks. WAPP volunteers are community adults, over 50 years of age, who agree to be contacted regarding participation in one or more of the Lifespan Lab's research studies.

To learn more about becoming a volunteer for this research project, read the information sheet:

West Australian Participant Pool (WAPP)

The West Australian Participant Pool (WAPP) is the home of volunteers aged 50 and over who help researchers understand emotional and mental changes in ageing.

We are interested in studying normal ageing for several reasons. We believe if we understand the ageing process better, we may be able to assist older adults in living independently for longer, as well as lead to a general understanding of the human mind.

We look at responses to emotions and emotional situations as we age and how memory changes with age. Since some research suggests not all mental functions decline with age, we are interested in finding ones which might not decline, decline less or improve with age. We also believe a greater understanding of normal, healthy ageing will help in the early diagnosis of diseases such as Alzheimer's.

The research we conduct aims to increase our knowledge of the mind, but most importantly it aims to determine how getting older affects people in their day-to-day lives and how we can maintain independent functioning in older adults in practical ways.

To learn more about joining our pool of volunteers and helping us understand healthy ageing, read the information sheet.

Contact us

Parent and Child Laboratory

As children develop, they face a range of social, emotional, and behavioural challenges.

Mental health professionals have developed a range of interventions to address the varying needs of children, and decades of research attest to their value in improving child wellbeing. However, simply having programs available does not mean that parents and children will access and engage with them.

Only about a third of families initially engage in interventions, and of these, about half drop out. There is a range of reasons why parents do – and do not – seek and engage in help for their child, and knowing these will enable us to better plan accessible interventions in the future.

In the Parent and Child Lab, we are interested in researching questions that relate to these aspects of child development, parenting and interventions, such as:

Understanding the range of mental health and social challenges that children can experience, and how they come to develop these challenges.
Understanding how children get to therapy, and the barriers families face in doing so.
Parents' perspectives and experiences in how they support their children.
Stigma that parents and children with mental health problems face, and how they cope with this stigma.

Contact us

Sensory Neuroscience Attention and Perception (SNAP) Laboratory

Research interests within the SNAP Lab involves three distinct arms – visual perception, clinical research and sensory neuroscience. Current projects in each of these areas are described below.

Enquiries about any SNAP Lab projects below should be directed to head of SNAP lab Dr Jason Bell.

Perception research

Research in this area considers how the human visual system processes shapes and objects for recognition. Recognition is accomplished through the coordinated activation of distinct brain regions. Projects seek to discover what information is represented at each stage of processing.

Current research interests include:

Studying the role of hemispheric specialisation in the processing of symmetry.
The time course of visual perception. How fast and for how long do discrete visual mechanisms process content?
The properties of the mechanisms processing visual number.
Serial dependencies in visual perception. How and when is past information used in the processing of the present?



Clinical research

Dr. Jason Bell is interested in studying abnormalities of perception within particular groups. Together with associate professors Elizabeth Rieger (ANU) and Dr Susan Byrne (UWA), they are undertaking research to understand the relationship between biases in perception and or attention, and eating disorder symptomology, or obesity.

Current research interests include:

Attentional biases to high and low calorie foods or to particular body shapes.
Biases in the perceived healthiness of foods, or in the perceived size of female bodies.
Attentional retraining procedures to reduce or null maladaptive processing strategies in relation to the above visual cues.

Together with Associate Professor Carmela Pestell (UWA), they are conducting studies to better our understanding of the relationship between ADHD and altered time perception.

Current research interests include:

studies retraining timing abilities
studies examining the role of emotional regulation in ADHD symptomology and time perception



Sensory neuroscience

Understanding functional specialisation in the brain is a fundamental goal of neuroscience and psychology. The lab currently offers opportunities to study the effects of neurosynchronisation and of non-invasive cortical stimulation on perception and behaviour.

Current research projects and collaborations are utilising:

Neuroscience techniques such as transcranial direct current stimulation, or tDCS to investigate the correlates of attention and perception.
Neurosynchronisation techniques to understand the role of rhythmic brain activity in various aspects of attention, perception and action, with a focus on theta and alpha bands.

Translational Research in Mental Health Laboratory

Translational research refers to activities which ensure that new research findings and interventions actually reach the people for whom they are intended. It also means working with clinicians and health services to facilitate the communication and implementation of research findings into everyday clinical practice. Through collaborative engagement efforts, we can ensure that people with mental health issues are provided with the best support available.

Currently, the main focus of our research is as follows:

sleep in the context of severe mental illness
hallucinations, voices, visions and related experiences
youth mental health




Sleep in the context of severe mental illness

Lab director Professor Flavie Waters manages the 'Sleep Well Feel Well' mental health sleep clinic in North Metro Health Service Mental Health, where sleep interventions and assessment methodologies are trialled with people with schizophrenia, bipolar disorder, post-traumatic stress disorder, and personality disorder. A collaboration with Dr Melissa Ree (UWA, Marian Center) and PhD student Ms Chiu has produced an evidence-based CBT-Insomnia for Psychosis manual.

Professor Murray Maybery (UWA) and Professor Andrew Whitehouse (UWA, Telethon Institute) are investigating sleep in autism and are also trialling new methods for supporting people with mental illness and sleep apnoea who cannot use continuous positive airway pressure devices.

Hallucinations, voices, visions and related experiences

The International Consortium on Hallucination Research is a collaborative platform that aims to energise research on this topic, support collaborative efforts and develop new treatment for distressing experiences. Professor Murray Maybery is looking to better understand visual hallucinations in the general community and is also working together with Professor Peter McEvoy (Curtin University) to explore app-based interventions for distressing voices and other perceptual experiences in young people with mental health issues aged 16-24.

Contact us
Collaboration
Telethon Kids Institute
Staff at UWA Psychological Science collaborate extensively with the Telethon Kids Institute in research on:
biological and neuropsychological factors implicated in the development of disorders such as autism, ADHD, FASD and language disorders;
early identification and intervention for these disorders;
psychological and social outcomes for children with developmental disorders and their families, and;
the experiences of diverse youth and how this impacts on their development.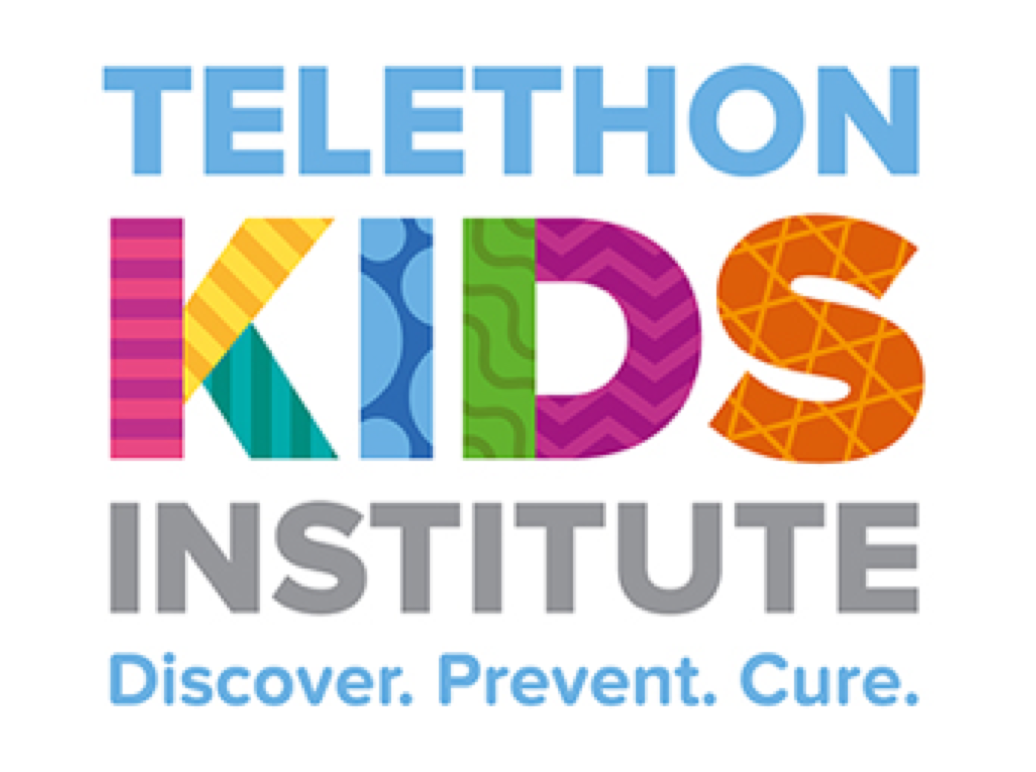 Contact the School of Psychological Science