PROJECT
Music Teaching Without Words: A gestural language for collective creativity
Teaching music to children through imitation and play
Humans universally practise music because it played a part in the evolution of our species. All human cultures have developed music throughout history as a means for communication, increasing social and mental behaviours. This research projects seeks to use the role of music in the past to influence the practice of music education. Harmony Signing is a form of innovative musical pedagogy developed over the last 20 years that draws on procedures from a variety of cultures to enrich peer learning in collective music making.
Originally devised to accelerate the musical creativity and understanding of singers aged seven years, it has now been extended to meet the needs of musicians, including instrumentalists, at tertiary level. The approach develops creative leadership skills that involve individuals improvising passages of music by turn that are controlled through gestures that convey meaningful musical instruction to the group.
These procedures permit students to acquire confidence to notate their ideas in composition and to experience, over time, a wide range of allusions to styles and genres in existing music.
Advanced students can work either with voices, instruments or both, in developing aural and musicianship skills. The research findings from this project will be published in two books in 2019 by Peter Lang and Oxford University Press.
This project's funding includes support from the University of Reading, UK as part of the development of the Reading University Children's Choir and the research project Music in Human Evolution from 1994 to 2005. As well as UWA's Teaching and Learning Grant, which contributed to the creation of 76 pedagogy videos used to support student learning in Music Language in 2004.
Goals
Develop an effective practice in teaching that shapes and reflects instinctive responses to sound.
Establish foundation in early childhood on which lifelong creativity can build.
Employ affective, social practices to deepen collective response to the emotional empowerment of participation.
PhD opportunities
There is the opportunity for a PhD candidate to get involved in the project. Work in this field could play a part in the analysis of comparative pedagogy, especially focusing on collective musical learning and the psychology of musical creativity. The foundations of the approach in evolutionary psychology could also form the theoretical basis for research in music education.
A researcher-practitioner would be likely to have musical performance or composing skills and experience, in addition to teaching experience. An interest in music psychology and in the integration of the senses in musical thinking and feeling would also influence selection criteria.
Contact Dr Bannan through the details below for more information.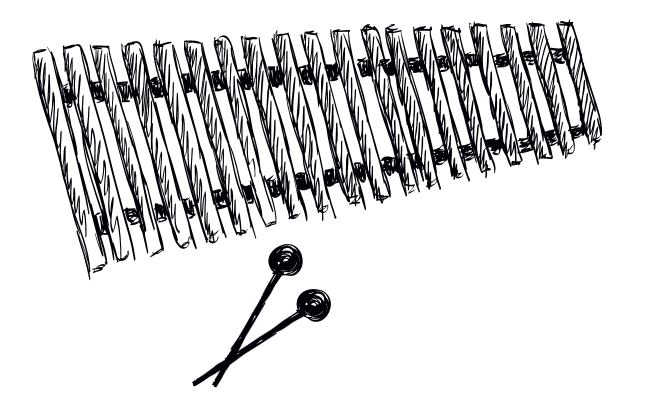 Collaboration partner
Dr Bannan works closely with John Septimus Roe Anglican Community School and music teacher Hugh Lydon to research effective and innovative methods for teaching music to tertiary-level students.
Contact Dr Nicholas Bannan