The Science Student Office is dedicated to helping science students. You can visit during our office hours, no appointment necessary. We can assist with course information, unit selection, special consideration, credit transfer, studying abroad and more.
Find out about the Science student experience below.
Student clubs and societies
Science hosts a wide variety of student-run clubs and societies. Getting involved in clubs can greatly enrich your student experience and puts you in contact with people who share common interests and are going through a similar experience.
University-wide clubs and societies

UWA Student Guild

We all need a little support sometimes. The Guild offers support services through faculty societies, Guild departments and student reps. We've also got our professionally trained Student Assist team on hand to help you with any academic, welfare or financial issues.

Visit our website | Email us | Phone: (+61 8) 6488 2295

Postgraduate Students Association

The Postgraduate Students' Association (PSA) is the peak representative body for postgraduate students at UWA. Our three core functions are advocacy and equity for UWA postgraduate students, professional development, and planning and promoting social events aimed at helping postgraduates network.

Visit our website | Email the Faculty of Science Representative

AIESEC

AIESEC is the world's largest student-run non-profit organisation. AIESEC provides opportunities for students to develop themselves both professionally and personally through international volunteering exchanges, competitive paid internships or via their committee membership program. As a student at UWA, the AIESEC 'Go Volunteer' program is recognised on your academic transcript.

Visit our Facebook page | Email us | Phone: (+61 8) 6488 2456

Bloom

Bloom is a youth-led, incorporated not-for-profit organisation, whose mission is to nurture a more entrepreneurial and innovative culture in Western Australia. Bloom runs weekly skills-based workshops, inspirational seminars and competitions. The BloomLab at St Catherine's College is a dedicated co-working space for young Western Australians to create start-ups, collaborate and teach each other.

Visit our website | Visit us on Facebook | Email us

Enactus

Enactus is a global network of university teams in more than 40 countries creating significant change in the lives of others. The UWA Enactus team conducts regional, national and international projects. Each project aids or improves the quality of life and standard of living of its recipients. Through Enactus, university students use the free market to help cultivate a better future for our world.

Science clubs and societies

Science Union

The Science Union is UWA's second-oldest Faculty society. Any enrolled student at UWA can become a member of the Science Union. Membership is $5 and entitles you to discounted tickets to nearly all of the Science Union events. The Science Union organises some amazing events throughout the year, including the annual Science Union Ball, quiz nights each semester, Hyperscience, sundowners, career expos and more. You will also be added to an email distribution list to keep you informed of opportunities for your social life, education, welfare and/or careers.

Visit the Science Union Facebook page

Students of Natural and Agricultural Sciences

Students of Natural and Agricultural Sciences (SNAGS) is a Faculty Society at UWA. We are a student-run society representing students studying natural and agricultural sciences majors including Botany, Biology, Conservation Biology, Environmental Science, Marine Science, Natural Resource Management and Zoology.

Throughout the year we run a selection of events, from BBQs to careers expos and pub crawls. We pride ourselves in being a smaller, more accessible FacSoc on campus and we would love the opportunity to meet new students and welcome you to the group.

Visit our Facebook page | Send us an email

Gender Equity in Science Group

The Gender Equity in Science Group is run by a representative organising committee of staff from the Faculty of Science. The purpose of the group is to provide a forum for discussion regarding appropriate goals to support the progression of the careers of women in science at UWA, to take action to achieve these agreed goals, to coordinate a mentoring program available to female and male scientists at PhD level and above at UWA, and to run workshops to inform members about issues of interest. We welcome male and female PhD students and staff to our mentoring program, meetings and workshops.

Discipline-specific clubs and societies

CHeMnBiO

CHeMnBiO is the new, revamped Chem Club. Now, a subsidiary of the Science Union, CHeMnBiO is a school club for all chemistry and biochemistry students.

Visit the CHeMnBiO Facebook page

The Physical Education Students Association

The Physical Education Students Association (PESA) is the club representing not only the students of Sports Science, Exercise and Health but any student with a keen interest in sport. On top of our social events, we provide many opportunities for students to connect throughout the year via social and competitive sport.

Our weekly updates include write-ups of the highly successful inter-faculty sport competition, discounts from our sponsors, and prospective internships and work experience opportunities within many local and elite sports clubs. Membership is $10 and entitles you to discounted tickets to our social events.

Visit us on Facebook | Send an email

PsySoc: The UWA Psychology Society

The UWA Psychology Society supports Psychology students academically and socially, with barbecues, evening events and communication with the Science Faculty. Whether you're a first year or postgrad, it's a great way to get to know people in those large classes.

Science Communication

Are you interested in creative ways to communicate complex scientific ideas? So are we! We are a multidisciplinary, multicultural, fun-loving group of people.

UWA BioMedical Sciences Association

BioMedical Sciences Association (BMS) represents students studying microbiology and immunology, pathology and laboratory medicine, pharmacology and biomedical science (all specialisations). Anyone interested in the medical or health sciences is welcome to join. BMS holds academic, social and career events throughout the year, where you can hang out with like-minded peers and develop some networks.

Visit the Facebook page | Send us an email

The Woolnough Society

The Woolnough Society is the oldest faculty club at The University of Western Australia, established in 1961 and named in recognition of the first professor of geology at the University, Walter George Woolnough. The society aims to enhance the experience of all students in earth and environment throughout the course of their studies, providing social, educational and career events, on and off campus. Networking opportunities and career fairs are enthusiastically organised and promoted by the society to provide students with a beneficial head start to their careers in geoscience.

Zoology Club

Studying Zoology or Conservation Biology? Just like animals? You have the necessary 'koalafications' to join the Zoology Club! The Zoology Club is a community for anyone with an interest in animals and/or conservation. We provide opportunities for students to socialise and network with like-minded people as well as volunteer or work with animals or in conservation. Membership is $2 for guild members and $4 for non-guild members.
Student opportunities
Local volunteering
Volunteering is a great way to gain valuable experience, meet new people and expand your professional networks. Guild volunteering coordinates a range of opportunities in the local community and on campus. You could also consider becoming a UniMentor.
Global volunteering
Take your volunteering potential to the next level with organisations such as AIESEC or Enactus. Travel overseas to complete a global internship or work on a global initiative on campus.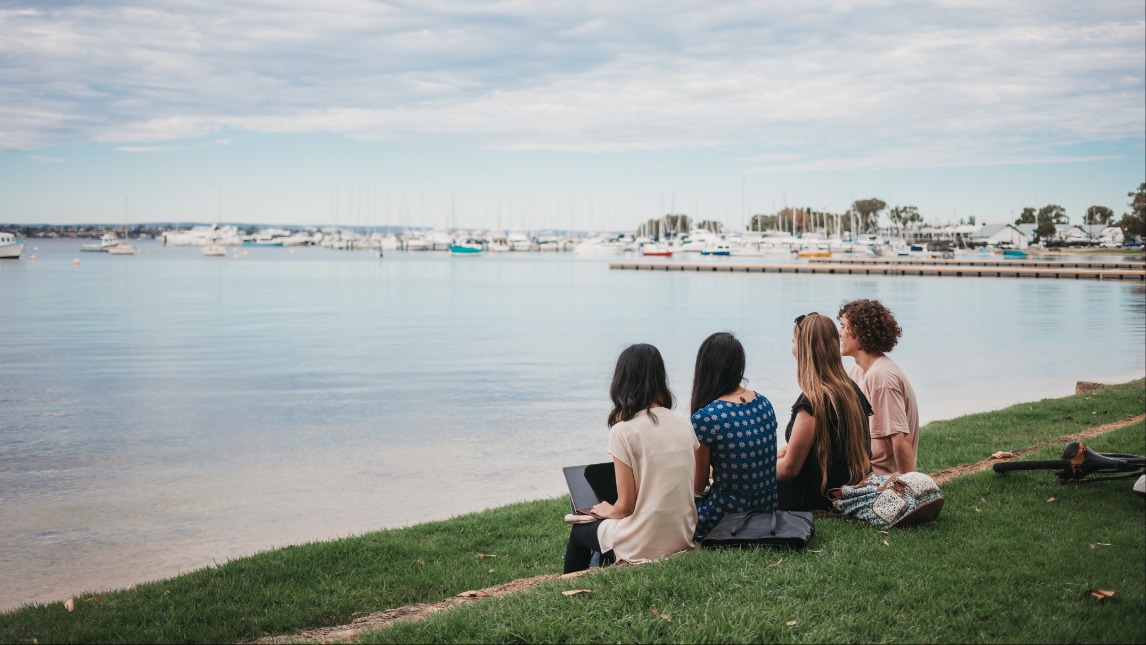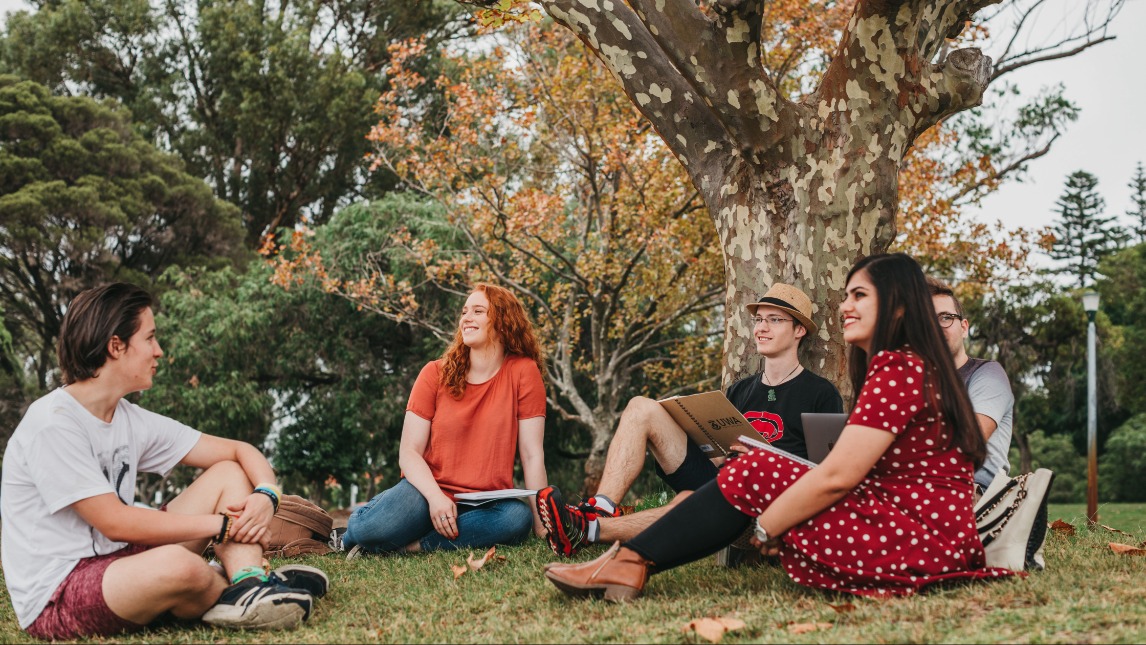 Global learning
There are many global learning opportunities available to you. These include student exchange programs, independent study abroad, short-term programs and UWA overseas units.
Service learning
Some units include a Service Learning component. This means they have community engagement activities embedded into their curriculum.
Contact the Student Experience Office
Location
Find us on campus
Map
Office hours
Monday to Friday 10am to 5pm; Closed Tuesdays 12pm to 1pm