Podiatric Medicine and Surgery
Educating and training future podiatrists to become an integral part of Australian healthcare
Podiatry is a growing profession with an increasingly important role in the prevention and treatment of painful, occasionally debilitating and sometimes dangerous, foot and lower limb conditions. The feet contain more than a quarter of the bones in the human body. They are weight-bearers, mobile adaptors and our basic form of transport for most of our lives.
At UWA we train our graduates in the skills required to maintain these crucial roles. But healthcare is not just about treatment. We develop our students into professionals who understand how to communicate with patients, regardless of their demographic, how to optimise results and how to add value to every consultation. Our students are taught research and critical thinking skills, together with the benefits of teamwork, partnership working and collaboration.
UWA has the only course in podiatric medicine in WA, and the only doctorate in Australia
We work with local and national partners to advance knowledge of podiatric practice and surgery
We have fully equipped clinics for supervised hands-on training
Doctor of Podiatric Medicine
The Doctor of Podiatric Medicine is a three-year course with scientific, professional and clinical teaching at its core. Beginning with a foundation year focusing on normal systems, whole body anatomy and physiology, years two and three provide intensive teaching and training in podiatric medicine and related subjects.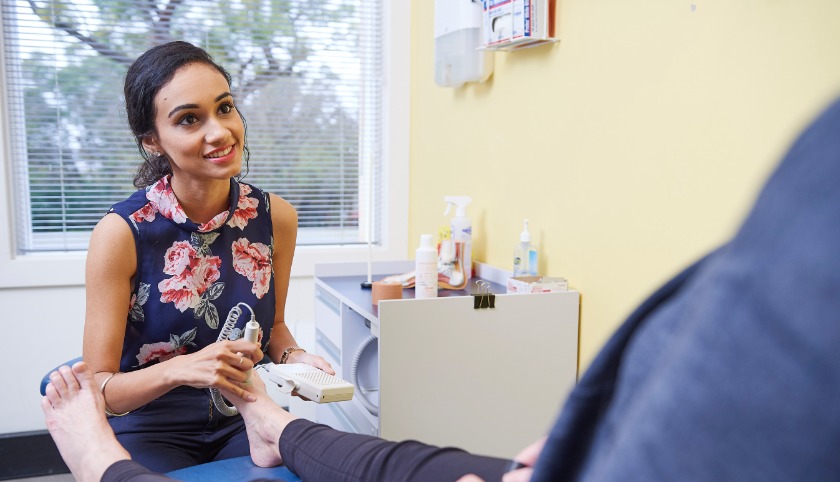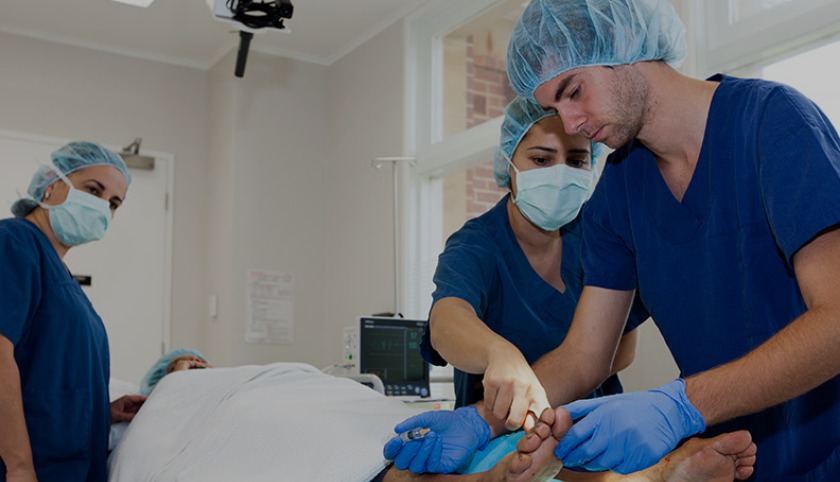 Doctor of Podiatric Surgery
The Doctor of Podiatric Surgery is a unique program in Australia, with no other university offering similar training. Graduates of a recognised podiatric medicine degree can train as podiatric surgeons in a dedicated and fully equipped surgery suite under expert tuition and supervision, augmented by simulation training and external placements.
Doctor of Podiatry
This qualification provides an excellent postgraduate development opportunity to qualified podiatrists who wish either to pursue research as a career direction or add research to their knowledge base. Expert supervision and support are its keystone.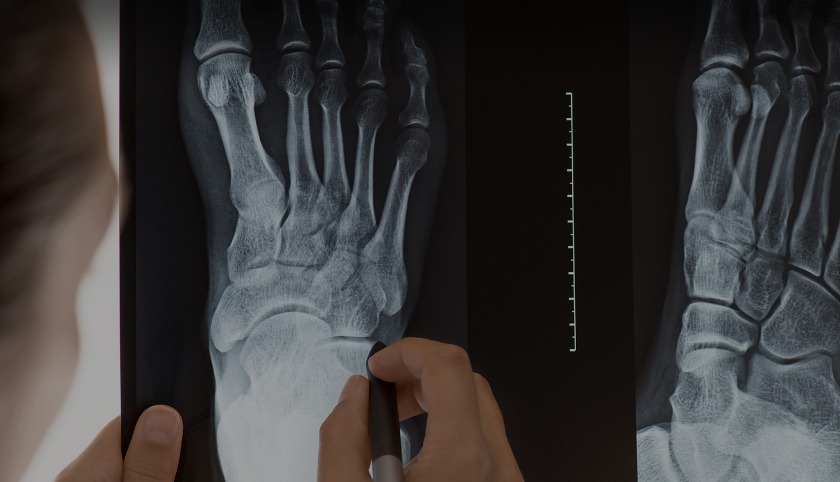 Research
High-quality research is the basis of all safe and effective professional practice. The podiatry programs at UWA teach and instil this principle as a core standard.
At UWA we apply available research evidence to our practice and teaching. We are also growing our own research program, offering PhDs and research opportunities, and providing dedicated time for our academic team to undertake their own projects.