The University of Western Australia has a continual roll call of awards, scholarships and prizes presented to staff and students.
To recognise these achievements, an article is published on the UWA news page on the website and in UWA Forward on the first week of every month. If you know of great awards or achievements across the University please email uwamedia@uwa.edu.au
Name: Amy Stewart
Achievement: Landscape Architecture student Amy Stewart was awarded the 2022 Landscape Australia Student Prize for UWA. The award identifies and shares the finest graduating projects produced in landscape architecture education across the country. Amy's award-winning final year dissertation Fire and Place was designed as a response to climate change, the increased frequency of intense bushfires and the resulting reduction in ecosystem resilience in these zones. The project focused on developing design solutions that balance ecological sensitivity and safety in fire-prone peri-urban landscapes.
Name: Kristin Gainey
Achievement: Associate Professor Kristin Gainey, a clinical psychologist and associate professor at UWA where she runs the Emotional Wellbeing Lab, has joined the prestigious Australian Academy of Health and Medical Sciences Mentorship Program. Her research examines emotional processes that are risk factors for depression and anxiety, or promote wellbeing, with implications for refining assessments and interventions.
Name: Bruce Robinson
Achievement: Professor Bruce Robinson, from UWA's Medical School, was the recipient of the Cancer Council WA Researcher Career Achievement Award 2022. The award recognises a senior cancer researcher who has a history of significant achievement in cancer research and a strong record of leadership in administration, advocacy, and promotion of research. The outcomes and outputs of Professor Robinson's research program have led to critical and longstanding improvements in terms of disease burden due to asbestos cancers, mesothelioma and lung cancer. It is due to this contribution that Perth is recognised as one of the leading research locations for mesothelioma.
Name: Charmaine Green
Achievement: WA Centre for Rural Health of UWA Research Fellow Dr Charmaine Green and her son Mark Smith have released a short film The Alternative Archive. The film features artists Wajarri-Badimaya-Maori man Mark Smith and Badimaya-Wajarri woman Dr Charmaine Green promoting the visual art exhibition of the same title, which includes the mother and son's work Unravelling Archives 1 and is currently touring Western Australia with ART ON THE MOVE. The video is told from the perspective of Mr Smith, who interrogates Western modes of archival knowledge and highlights the importance of stories and information held by families and communities, and their transfer to subsequent generations.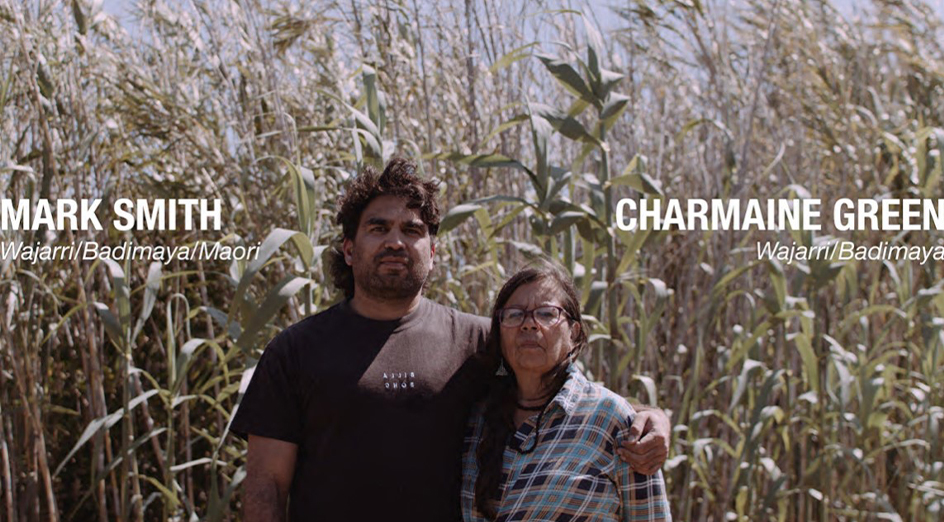 Congratulations UWA staff and students.