Astrophysicist Dr Sascha Schediwy from The University of Western Australia and International Centre for Radio Astronomy Research (ICRAR) has won Academic of the Year and the overall Excellence award (the top award) in the 2021 Australian Space Awards.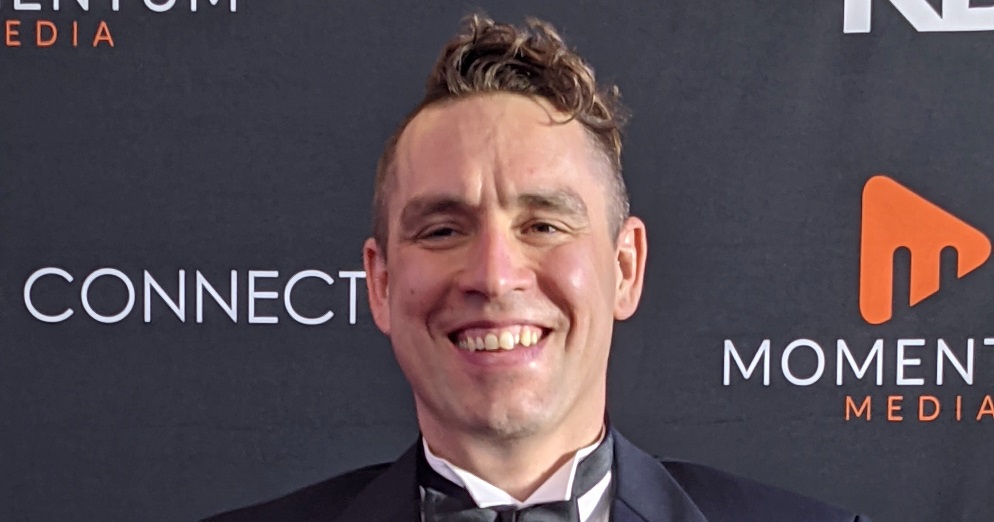 The Australian Space Awards recognise the best and brightest who are driving the development of Australia's space economy in the Australian space industry.
Dr Schediwy was acknowledged for his outstanding achievements in space research, in particular the use of free-space laser links to send communication and timing signals through the Earth's turbulent atmosphere - and eventually to outer space.
Dr Schediwy and his team currently hold the world record for the most stable transmission of laser signals through Earth's turbulent atmosphere, as demonstrated on a horizontal test link with the equivalent atmospheric turbulence as a link to space.
Their developments could enable better time-scale comparison than even the next generation of optical atomic clocks, leading to the establishment of a global optical time-scale comparison network. Such a network would revolutionise applications ranging from physics, such as tests of the General Theory of Relativity and dark matter searches, to science of Earth's geometry, gravity, satellite navigation and timing, and research into light, radio and sound waves.
Dr Schediwy said he was honoured to receive the awards, which were a testament to the hard work and support of his team, colleagues and scientists at UWA and ICRAR.
"I am extremely honoured to have been selected to receive these awards, especially given the esteem of other finalists," Dr Schediwy said. "I look forward to working with the rest of the Australian space community to advance Australia's role in space over the next 12 months and beyond."
Associate Professor Danail Obreschkow (Australian Research Council Future Fellow) and interim head of the UWA International Space Centre said the awards were well-deserved.
"Sascha's research has set new world records in free-space laser links and his leadership has led to lasting partnerships with the space industry. These awards are also an honour for WA, UWA and the International Space Centre at UWA," Professor Obreschkow said.