Research
Coral reef studies and coastal marine systems
Climate records: past, present and future
Western Australia's spectacular coastline, from the sub-tropics of the north to the cool waters of the south, offers diverse environments for UWA researchers to lead research projects that examine the interaction of physical, chemical and biological processes in shaping this varied coastline. Such studies are critical for understanding current and future climate change and the resulting impacts on coastal environments.
Ningaloo Reef is a major coral reef system rivaling the Great Barrier Reef of northeastern Australia that provides a central focus for our research and teaching in marine geoscience. Research activities focus on important aspects such as understanding how changing ocean temperatures and pH affect the ability of marine organisms to grow their skeletons or shells. Projects using novel isotopic systems, such as boron, seek to reconstruct older ocean conditions and examine how they have changed.
Our world-leading research is based on state-of-the art facilities with opportunity for researchers to collaborate nationally and internationally.
Key Staff

Centre for Coral Reef Studies and Coastal Marine Systems
37th in the world for Earth and Marine Sciences (QS 2021)
21st in the world for Oceanography (ARWU 2021)
Collaborations and research partners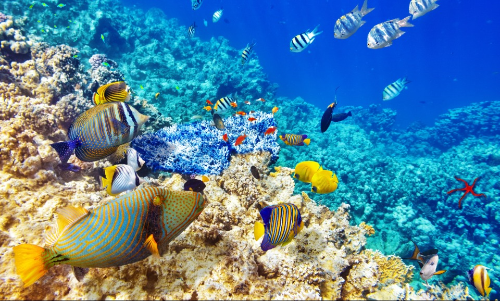 UWA Oceans Institute
Through collaborative and interdisciplinary research, the UWA Oceans Institute is supporting and promoting smart, sustainable and secure use of oceans to meet the needs of a rapidly increasing global population.
Our team also works with other research partners, including:
Centres
Our collaborative centres are producing leading research to understand, protect and preserve our coastal marine systems.
Contact the Director, Coral Reef Studies and Coastal Marine Systems
Location
Find us on campus
Map