Catch up on demand: Open Day Online 2022
Missed our live event? You can catch up on demand via the links below and get the information you need to reach your study and career goals.
The sessions will be available for you to watch at a time that suits you!

On demand
Careers built on passion with Josh Van Ross, UWA Alumni
Find out how Josh Van Ross launched the biggest drone light show company on the west coast. Plus, Josh will share his story, the importance of resilience, and how UWA equips you to build your skills and follow your passions.
Study at UWA - information for Year 12s
Are you in year 12 and thinking about studying at UWA? Find out more about our undergraduate courses, Early Offers, entry pathways, support services and student life.
Admissions to Assured Pathway Health Courses
Discover our Health Assured Pathways for Medicine, Dentistry, Pharmacy, Podiatric Medicine, or Public Health. Find out about admission requirements for domestic school leavers and hear from our panel of medicine and dentistry academics and students.
UWA Scholarships and application process
Hear about the wide range of scholarships that are available to help you. We'll also demonstrate the application process. This is a great opportunity to ask questions and find out how to apply for scholarships at UWA.
Careers Discovery
Learn about the UWA Careers and Employability Award program and how you can get early access to kick-start your career pathway while studying. Plus, hear from our graduates about their career journeys.
Accommodation at UWA
Join our webinar to find out what it's really like to live along College Row in a UWA Residential College, directly from our current residents! If you're interested in living at UWA, this is the session for you.
Study at UWA - Information for Year 10 and 11s
Are you in year 10 or 11 and thinking about studying at UWA? Find out more about our undergraduate courses, prerequisite and recommended subjects, ATAR, pathways and student life.
Study at UWA - Information for International students
Join us as we discuss all things international, including application information and living in Perth. Hear from current international students to find out more on the student experience at UWA.
It's great knowing that my degree is hugely practical and that the skills I have learned are highly sought after in a number of fields and workplacesSepideh Rahmani, Bachelor of Science (Honours) Psychology


Application and entry options
Ready for your first degree? We've got many pathways for you to join us as a Year 12 school leaver.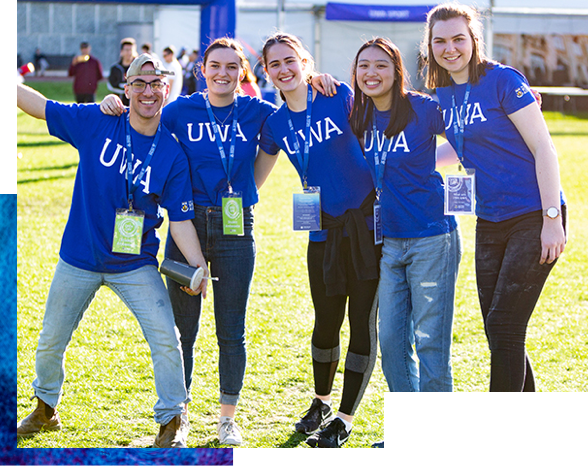 Have a question?
Get in touch with us
askUWA

Phone

131 UWA (131 892)
8.30am–5.00pm (AWST), Monday to Friday

Live chat

Click the Live Chat button on the right to start a session


Our chat hours are:

Monday – Friday 2 – 4pm AWST




Online consultation
The University of Western Australia