Study Online


at UWA in 2021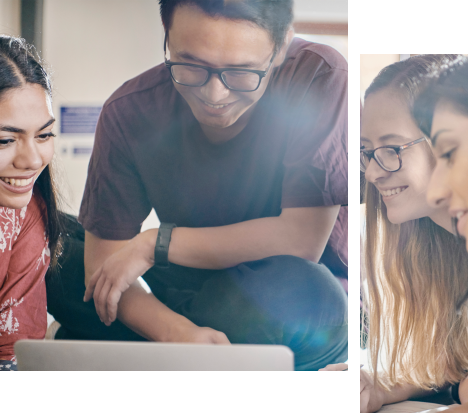 Wherever you are, we're here for you
Start your study at home and join us here in Australia when travel restrictions are lifted. In 2021 we're continuing to offer online learning to international students, so you don't need to delay your degree due to COVID-19 travel restrictions. Find out what online learning looks like at The University of Western Australia (UWA).
Study the same degree, just start online.
Ease into the transition of university life with online learning at UWA. Plus, if and when travel restrictions to Western Australia are lifted, UWA will continue to offer our students the flexibility to study online or a combination of online and on campus for the rest of the semester.
Benefits of studying online at UWA:
Study from wherever you are in the world – all you need is a laptop and stable internet connection
Increased flexibility and access to academic skills support
One-on-one support: Chat online with our staff, meet and collaborate with your peers
Start online and graduate on time
Access virtual health and wellbeing support
Access virtual internships, work placements and LinkedIn Learning professional development
World top 100 university
(ARWU, 2020)
Member of the Group of Eight, Australia's best research-intensive universities
Subjects in the world's Top 50
(QS, 2020)
University in Western Australia for graduate employability
(QS, 2020)
5-star rating for teaching quality
(ARWU, 2020)
5-star rating for student:teacher ratio and student demand
(Good Universities Guide, 2021)
Latest news & updates
Information surrounding coronavirus health advice is dynamically changing and the information on this page may change at short notice.
The University is continuing to monitor the situation closely and will continue to provide advice, care and support to our community and follow all directives by the WA Department of Health and Government agencies. For information regarding COVID-19 testing, please visit the WA Government website
Western Australian Border updates
Updated 16th February 2021 from WA State Government website.
WA is in a safe and sensible controlled border arrangement, based on public health advice.
Interstate travel is permitted into and around WA, depending on where travellers have come from and who they've had contact with in the 14 days prior to travel. They are also subject to conditions, including completing a G2G PASS declaration prior to entry.
WA's Chief Health Officer continues to closely monitor community transmission in other states and territories, and will advise the WA Government if any changes to our borders are required to keep Western Australians protected.

UWA news
To find out how UWA is responding to developments surrounding COVID-19, visit the coronavirus (COVID-19) FAQ page.
Successful online learning – your next steps
Are the units in my course available to study online?
UWA has hundreds of units available for online learning in Semester 1, 2021.
To check if your course will be offered online in Semester 1, 2021, click here and search through the units listed, or visit the UWA Handbook website, type in your course major and explore the units in your degree. If your unit is listed as either of the following modes of study, you can accept your offer and commence your online study journey with UWA in 2021!
Online TT = Online Timetabled (synchronous); 100% Online Unit – No campus face-to-face attendance is required to complete this unit, with a requirement for students to participate online at specific times.
Online = 100% Online Unit; no campus face-to-face attendance is required to complete this unit, with no requirement for students to participate online at specific times.
Courses which cannot be studied online in 2021
Online learning tools - student tech requirements
To succeed in online learning, you will need a computer and a stable internet connection. Once you have these essentials sorted, you'll then be using Blackboard, our learning management system which contains links to recorded lectures, webinars, tutorials, online drop sessions for your unit/s and more.
For each unit, your Unit Coordinator will advise what applications you'll need to set up from the following list.
Learn more at Learning Online.
Services to support you
We have a range of online support to help you make the most of your online learning.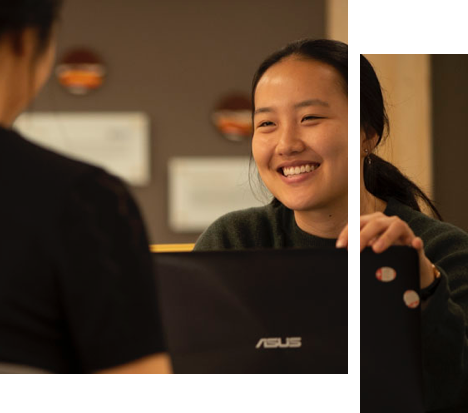 Further information
Library staff can assist with troubleshooting Uni-ID issues which are so important to accessing the UWA systems via askUWA or email: askuwa-lib@uwa.edu.au.
Pheme
UWA Access Management System, where you can set a password for your central university account.
IT Service Desk
UWA IT provides and supports a range of services for students.
Student success stories
Hear from more of our current students about their online learning experiences - whether you're in your first degree or second degree, we want you to make the most of your bright future ahead – studying online at UWA in 2021.


Mengying, Chinese student currently studying in Perth (in Mandarin)
Cheryl, Chinese student currently studying in Perth (in Mandarin)
Sean, Singapore student currently studying from Singapore
One of the advantages about studying online is that all the lectures are recorded and we can watch them again. The online exams feel more stress-free when attending at home.

As long as you have a stable internet connection, online learning is an excellent option to continue your studies in the comfort of your home, without any delay.Nethumi Yapa Abeywardana
Have a question?
We'd love to hear from you! View the details below to get in touch.
Please go to the Contact Us page to view the Universities opening hours during Christmas.
The University of Western Australia