UWA Summer Down Under
The University of Western Australia (UWA) provides a unique opportunity for students to spend their summer in Australia (Down Under!). Come and experience the Australian culture and lifestyle.
The Summer Down Under Program will not be conducted in 2022.
Please visit UWA Study Abroad and Exchange to learn about other exciting opportunities.
Research Internship
The Summer Down Under Research Internship is a unique 8-week intensive research training program. It provides an opportunity for high-performing international students, who are considering a UWA postgraduate degree, to get an insider's look at the University's research specialities, meet and work with a potential future supervisor and experience the richness of Australian culture.
About the program
Under the guidance of a UWA supervisor, you will participate in a research project, either directly with a UWA supervisor or working closely with postdoctoral and/or postgraduate students from a research group as a fully-fledged member of the team, with the potential to contribute to a publication or grant application.
You will also participate in a range of curated events and training sessions to help launch your research career, including:
feature talks by world-leading researchers

training on research, writing and communication skills
presentation of your project at a Three Minute Thesis-style event
guidance on how to present a 3MT
intercultural social activities
Program overview
Hours and credits

8-week program (Mon to Fri, 9am–5pm) for a total of 300 hours
12 UWA credit points, 15 with the European Credit Transfer and Accumulation System (ECTS) (optional; if you would like to apply these credits to your degree, check with your home institution)
You'll be able to access your UWA academic record through studentConnect
You'll receive a certificate upon completing the program

Eligibility

High-performing 'research-ready' third-year and fourth-year undergraduate or master's students
English proficiency for non-native speakers (generally IELTS 6.5 or equivalent) (also exempted if English is the main language used for teaching in your university/institution*)
Expressed interest in undertaking a UWA higher degree by research program (i.e. MSc, PhD)
Ability of student or home institution to pay for tuition, airfares**, accommodation** and living expenses**

*normal English requirements apply for any subsequent applications to enter degree courses
**travel costs is not applicable for online SDURI

Tuition fees

Any tuition paid will be deducted from future UWA higher degree by research program international full fee enrollments.

How to apply

No projects currently available.


Application preparation

You will need to attach the most up-to-date:

Transcript
CV (no more than one page)
English results (not required for native speakers)

You will also be required to answer the following questions:

Explain why your previous experience makes you suitable for this project (max 200 words)

In particular, address any prerequisites that have been outlined by the supervisor.

Outline any previous research or laboratory experience you have (max 100 words)

Please name the research group and the leader of the research group at your home university or the institution that you participated in research.

Why are you interested in this program? (max 200 words)
What are your future career plans? (max 200 words)

You may contact the supervisor(s) if you have questions regarding the project(s).

Note: as student selection is based on a competitive process, please do not discuss acceptance.

Contact your university's international/mobility office to let them know of your plans.

Timeline

No projects currently available.

Optional English language programs may be available

Optional English language programs may be available.

Previous Projects

Benefits of doing the Summer Down Under Research Internship program

Academic

Enhance the value of your degree
Unique opportunity to work with researchers in your field
Build ties with a leading university
Learn a new language or improve your language skills

Postgraduate/Employment

Enhance postgraduate/employment prospects with international experience
Adapting to a different cultural environment demonstrates you are flexible, adventurous and a self-starter
Develop skills to deal with change
Global awareness (cross-cultural skills and communication)
Global networking opportunities

Personal

Meet people from around the globe online and develop new friendships
Gain independence and confidence
Learn more about yourself and another culture
Be an Ambassador for UWA!
UWA Experience
Agriculture/Business/Engineering
The UWA Experience faculty programs are designed to give you a taste of what it's like to be a student at UWA and the skills to be successful within the UWA academic learning environment. Key learning objectives of the programs include developing the language, research and study skills required for tertiary studies; developing an understanding of Australian culture; developing analytical, reflective and critical thinking; and becoming a confident, independent learner in a tertiary environment.
The programs include visits to UWA faculties, audits of current semester lectures, UWA student society workshops and PhD candidate lectures/workshops. These opportunities provide a valuable academic and cultural experience and offer the chance to put into practice the skills you develop during the course. Students require a minimum level of English to undertake this program (IELTS 5.5).
Student Society Workshops
UWA Student Society workshops are included in all Summer Down Under: UWA Experience programs. These workshops provide groups with a glimpse of what student life is like, as well as the opportunity to engage and socialise with UWA students. Students can choose workshops that are degree- or industry-related.
Australian Culture
This program introduces students to Australian culture while focusing on critical thinking and clear expression. You will evaluate arguments, identify assumptions, judge patterns of inference and apply various methods of reasoning in the context of Australian culture. In addition, you will be challenged to consider how Australia and Australians are viewed by the world and to compare this with your own country and culture. You will also conduct a mini research project, providing an opportunity to undertake a comparative study on a topic of interest.
To fulfil our mission of Community Engagement and to ensure the program is memorable, on-campus learning is integrated with the field trips. We do this to make sure students become more engaged in the activities in a relevant and meaningful way.
For more information about the Summer Down Under: UWA Experience programs, including how to apply, contact the UWA Study Tours team at [email protected].
Health and Medical Sciences
The Health and Medicine program runs over 4 or 5 weeks and was created to offer international medical students an opportunity to experience postgraduate study and research at UWA.
In this program, you will undertake a week of specialised lectures and workshops on postgraduate research methodology, research ethics and scientific writing skills, before commencing your specific placements. For more information, download the below flyer.
Research skills fundamentals
This unit provides research skills training to equip students with the fundamentals to conduct research. Through a range of feature talks focusing on global issues, students are exposed to the theory and practice of research across different disciplines. Interactive workshops develop students' information literacy, writing and communication skills, and introduce them to the principles of ethical research conduct.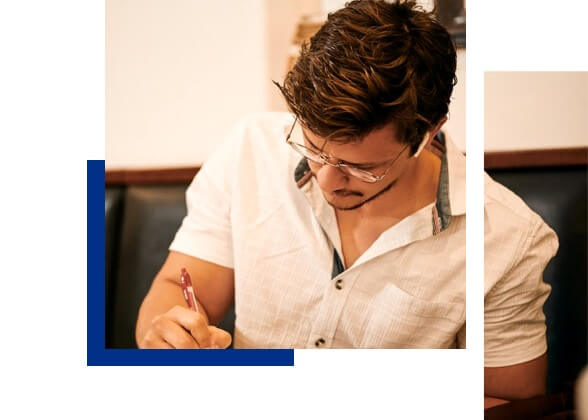 Hear from our past students
2020 (July) program
2021 (Jan) program
The University of Western Australia