UWA User Generated Content
Why you should share your content with us
We want to see UWA through your lens. Encased within UWA is a long-standing heritage of a rich variety of individuals - and biodiversity. Give prospective students a preview of life at UWA, and alumni a memento to look back on. Share your story using #UWA and showcase the UWA experience.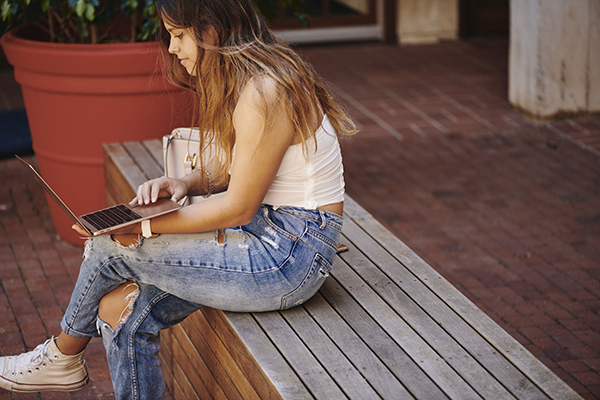 How to share your content
It is essential that your content is tagged with the following details for visibility. Share your content through using these hashtags #UWA, #universitywa, #uwastudents
Look and Feel
Your content should showcase your UWA experience in a polished and visually appealing manner. It should also be produced and shot at a high resolution, with little to no compression to the image quality in order to bring out the best in your content.

Do express your creativity, innovation and experimentation! Your originality is the key factor in making your content stand out. Your content does not need to be produced with professional equipment (though it is recommended), but it should look appealing. Ideally, it should also represent or be a derivative of UWA's core values. It is imperative that your content does not contain any form of profanity, vulgarity, discriminatory or inappropriate content.

Even though it is not mandatory to include video captions or sound, it is highly recommended as this would make your content more understandable and accessible to your audience.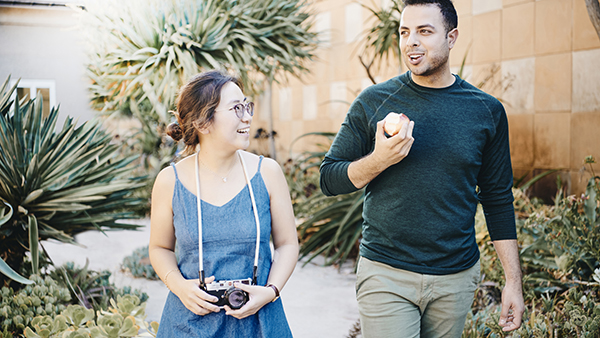 Recommendations
Even though it is not mandatory to include video captions or sound, it is highly recommended as this would make your content more understandable and accessible to your audience.

Some recommended photo ideas: Portrait Photography, Landscape Photography, Sports Photography, Architectural Photography, Creative Composite Images.

Some recommended video ideas: Lifestyle Vlogs, Educational Content, Content Surrounding the Student Experience.
Video duration
The recommended duration for your video content is largely dependent on the type and style of content you produce. Hence, the following timeframes are just a guide; it is not essential to adhere to it strictly.
Facebook
Generally videos should last anywhere from 60 - 80 seconds, but this is largely dependent on the type of content you produce.
Youtube
YouTube videos should last anywhere between 3 - 12 minutes. Ensure that your content is only as long as it needs to be; the most effective videos deliver their message in the most succinct method.
Instagram
Instagram feed videos are recommended at around the 30 second mark.
Tiktok
Videos can last from 15, 30, 60 seconds and even up to 3 minutes. The most suitable duration will depend on what the content is.
Tone of Voice
Informal, playful, authentic, active voice, friendly.
Do:
Use the words "we" when talking about UWA in the first person and use "you" to address the audience. This establishes a more personal feel and both parties are on an equal playing field.
Be clear and concise. Writing should be brief and simple as people scroll on Instagram in particular very quickly. It's in our best interest to avoid jargon and specialist language. It is also good to note that most people would be accessing our Social Media on their mobile phone devices therefore only the first few lines of the caption will show, most people won't bother to click more.
Focus on people and their stories. Use real voices from the UWA community. People should feel like they are looking more so at an actual human so it doesn't feel too much like UWA is just an entity. This will help to engage the audience as they have someone to relate with and be empathetic to e.g add more student stories.
Jump on trends or current pop culture (e.g. Tik Tok / Reels) to attract attention, but make sure it's authentic to your UWA experience!


Don't:
Avoid the use of old language, such as "therefore" instead of "thus", who instead of "whom", while instead of "whilst" and "among" instead of "amongst". This is to remain modern like most of our audience.
Where your photos might be published
If chosen, your content will be featured on numerous channels.
UWA Social Media Channels
UWA website
UWA recruitment campaigns and marketing collateral
Outdoor advertising such as bus stops or on the sides of buses
On Campus posters or signage, cinema advertising and more!
Further information
Terms and Conditions

The University of Western Australia invites you to create, post, perform, publish, distribute, or broadcast content to us including but not limited to text, video, audio, photographs, graphics, or other material (collectively, "Content"). Content may be viewable by the public through UWA's social media channels and through third-party websites. As such, any Content you post may be treated as non-confidential and non proprietary. When you create Content, you thereby represent and warrant that:

The unrestricted, unlimited, irrevocable, perpetual, non-exclusive, transferable, royalty-free creation, distribution, transmission, public display, or performance, and the accessing, downloading, or copying of your Content do not and will not infringe the proprietary rights, including but not limited to the copyright, patent, trademark, trade secret, or moral rights of any third party. The use and distribution may occur in any media format and through any media channels.
You are the creator and owner of or have the necessary licenses, rights, consents, releases, and permissions to use and to authorise UWA to use your Content in any manner contemplated in these Terms of Use.
You have the written consent, release, and/or permission of each and every identifiable individual person in your Content to use the name or likeness of each and every such identifiable individual person to enable inclusion and use of your Content in any manner contemplated in these Terms of Use.
Your Content is not false, inaccurate, or misleading.
Your Content is not unsolicited or unauthorised advertising, promotional materials, pyramid schemes, chain letters, spam, mass mailings, or other forms of solicitation.
Your Content is not obscene, violent, harassing, slanderous, or otherwise objectionable.
Your Content does not ridicule, mock, disparage, intimidate, or abuse anyone.
Your Content is not used to harass or threaten (in the legal sense those terms) any other person and to promote violence against a specific person or class of people.
Your Content does not violate any applicable law, regulation, or rule.
Your Content does not violate the privacy or publicity rights of any third party.
Your Content do not violate any applicable law concerning child pornography, or otherwise intended to protect the health or well-being of minors.
Your Content does not include any offensive comments that are connected to race, national origin, gender, sexual preference, or physical handicap.
Your Content does not otherwise violate, or link to material that violates, any provision of these Terms of Use, or any applicable law or regulation.
We do not assert any ownership over your Content. You retain full ownership of all of your Content and any intellectual property rights or other proprietary rights associated with your Content. We are not liable for any statements or representations in your Content. You are solely responsible for your Content and you expressly agree to exonerate us from any and all responsibility and to refrain from any legal action against us regarding your Content.
We have the right, in our sole and absolute discretion, (1) to edit, redact, or otherwise change any Content; (2) to re-categorize any Content to place them in more appropriate locations; and (3) to pre-screen or delete any Content at any time and for any reason, without notice. We have no obligation to monitor your Content.

Contact Us

For more information please contact marketing@uwa.edu.au
The University of Western Australia