Physicist
Examine behaviour of the physical world at the most basic level for practical application in science and technology.
Physicist
Roles and responsibilities
Physicists:
observe and measure phenomena in the physical world, from the smallest subatomic particle through to the universe as a whole
propose theories and models to explain those phenomena
build equipment to make new types of measurement which, in many cases, have never been attempted before
create new ways of understanding observations that have been made, including by developing new approaches
use knowledge and / or technology to develop new materials, products and processes for use in industry, medicine, defence and other areas of research and development
A career as a physicist provides opportunities in universities, laboratories, and government organisations. You could also work in hospitals, schools, and small, high-tech companies.
Physicists may be employed as research scientists, medical physicists, meteorologists, technologists, scientific programmers, technical salespeople, geophysicists, technical managers, health scientists and teachers. You could be responsible for very sophisticated equipment such as that used in bioscience and space science.
Theoretical physicists develop theories or models of how particular aspects of the world work; experimental physicists test these theories, determining their limits and suggesting new approaches to them; and applied physicists apply these findings in practical settings.
Physicists may work in many other areas, including acoustics, biophysics, thermal physics, geophysics and teaching.
Source: myFuture
Undergraduate Courses To Become
Physicist
Recommended major/s to pursue this career
Other relevant majors include:

Postgraduate Courses To Become
Physicist
Coursework courses to pursue this career
Postgraduate study is required for this occupation.
Relevant postgraduate courses include: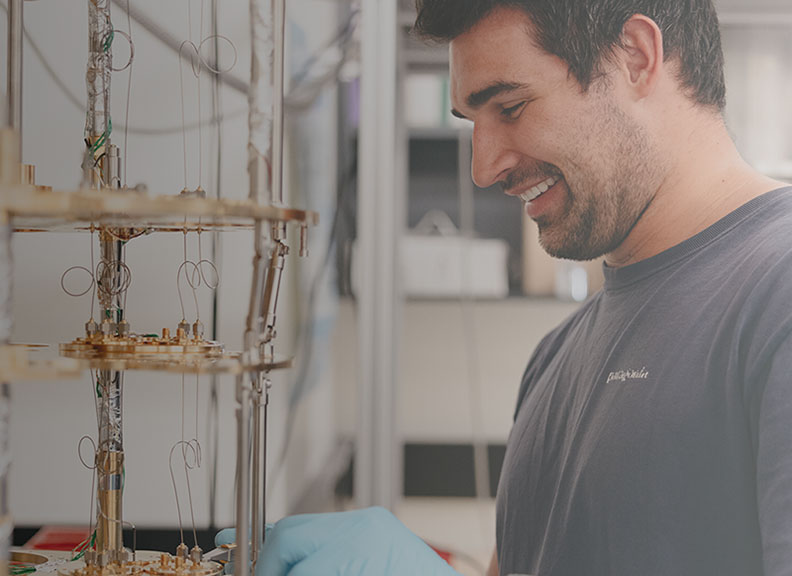 Master of Physics
Postgraduate Courses To Become
Physicist
Research courses to pursue this career
Research study is not necessarily required for this occupation, but may be helpful for career advancement.

Relevant research courses include:
The University of Western Australia