Pharmacist
Pharmacists contribute to a healthier society by learning to supply, dispense, manufacture and advise on the use of medicines and drugs within hospitals and community settings.
Pharmacist
Roles and responsibilities
To qualify as a pharmacist:
Step 1
Complete a Bachelor of Science or the Bachelor of Philosophy (Honours) with a relevant major as your first degree.
Step 2
Complete the postgraduate Master of Pharmacy to qualify as a pharmacist.
Step 3
Complete an internship under the Pharmacy Board of Australia.

Refer to the study pathways on this page for more information.
---
Pharmacists:
prepare or supervise the dispensing of medicines
advise patients on how their medicines are to be taken or used in the safest and most effective way
advise members of the public and other health professionals about medicines (both prescription and over-the-counter medicines), including appropriate selection, dosage and drug interactions, potential side effects and therapeutic effects

provide primary care advice to patients in community pharmacies, treating or referring as appropriate

specialise in advanced practice areas such as oncology, infectious diseases or diabetes
develop legally recognised standards, and advise on government controls and regulations concerning the quality use of medicines work in the research and development of medicines and patient-centred health care
Your career as a pharmacist may be focused in community pharmacy where members of the community rely on your professional judgement for health and medicines advice. Pharmacists are trusted to make a plan of action for primary healthcare enquiries which may involve treatment referral to another health practitioner.
You may choose to work in hospital pharmacy where you are the medicines expert in the multidisciplinary team taking care of patients. There are many career avenues in hospital pharmacy such as ward or clinical pharmacist, drug information pharmacist, or you may specialise in areas such as oncology or work in clinical trials.
There are also opportunities as consultant pharmacists working with general practitioners to ensure the optimum use of medicines in complex and vulnerable patients. There are many other career paths for pharmacists such as in research, academia and governance.
Source: myFuture
Undergraduate Courses To Become
Pharmacist
Recommended major/s to pursue this career
Recommended majors include:

Postgraduate Courses To Become
Pharmacist
Coursework courses to pursue this career
Postgraduate study is required for this profession: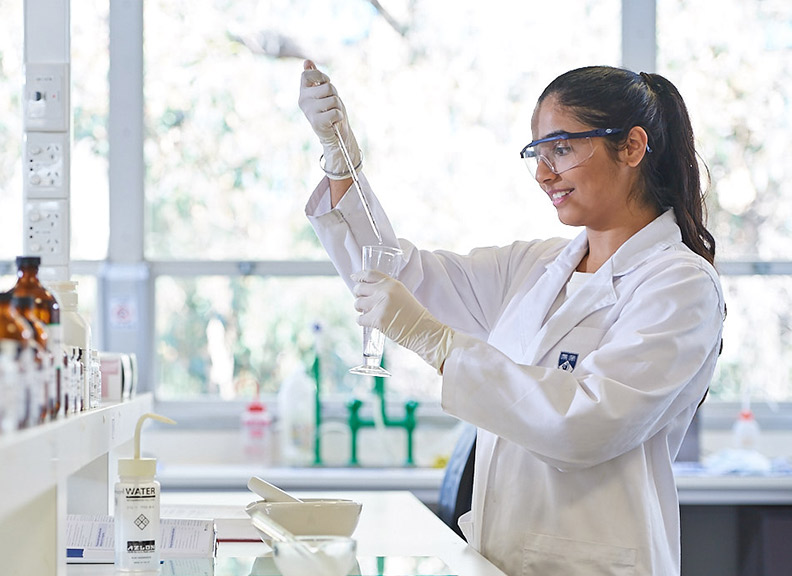 Master of Pharmacy
The University of Western Australia