Geneticist
Unravel the mysteries of DNA and genetics to solve some of the most urgent challenges in the 21st century.
Geneticist
Genetics is the study of genes and their effects on living organisms, ranging from tiny viruses to plants, humans and gigantic whales. A geneticist is a scientist who specialises in heredity, in particular the mechanism of hereditary transmission. If you are fascinated by science and technology and eager to contribute to the field that will likely have the most influence on 21st century science and medicine, consider studying to become a geneticist.

Geneticists can work in medicine, in industry, in research, or in academics. A career in genetics can mean many different jobs. Genetics counsellors specialise in providing information as well as support to families who struggle with genetic disorders. They educate, provide referrals, and advocate for the patients. In the field of medicine, you could study how viruses can be stopped, and how genetic diseases are inherited. In agriculture, you could employ genetics to breed more resilient livestock and create crops that withstand the challenges of climate change. In wildlife conservation and ecological management, population geneticists are required to trace large amounts of genomics data. Biotechnology is another booming field of employment, where geneticists help in the development of novel pharmaceuticals to fight inherited and infectious diseases.

You could also pursue nontraditional careers in journalism or law as a geneticist. There are job options for trained geneticists in science writing, medical writing, textbook writing, and in law and policy. Most researcher or medical geneticist positions require a Ph.D. in a specialised field of genetics, or a medical degree. However, you could become a counsellor with a master's degree, or work as a genetics lab technician with a bachelor's degree in genetics.
(Adapted from https://www.healthcarepathway.com/health-care-careers/geneticist/)

See below for career pathway and salary information for geneticists in Australia.
Geneticist
Roles and responsibilities
Genetics is the study of how certain characteristics are passed on from parent to offspring. As a geneticist you will study the heredity of genes and how they cause variations in either plant or animal organisms.
Typically a geneticist analyses data from experiments or population observations to interpret the inheritance of traits in relation to disease.
A geneticist can be a physician who has specialised training in genetics; a genetic counsellor; a plant or animal breeder; or a researcher in medicine, ecology, pharmacology and various other specialities.
Salary Information
As a geneticist you can expect an annual salary of $100,000 (+ bonus) as the average across all industries and experience levels, with a salary growth of ~2.0% per year.
Undergraduate Courses To Become
Geneticist
Required major/s to pursue this career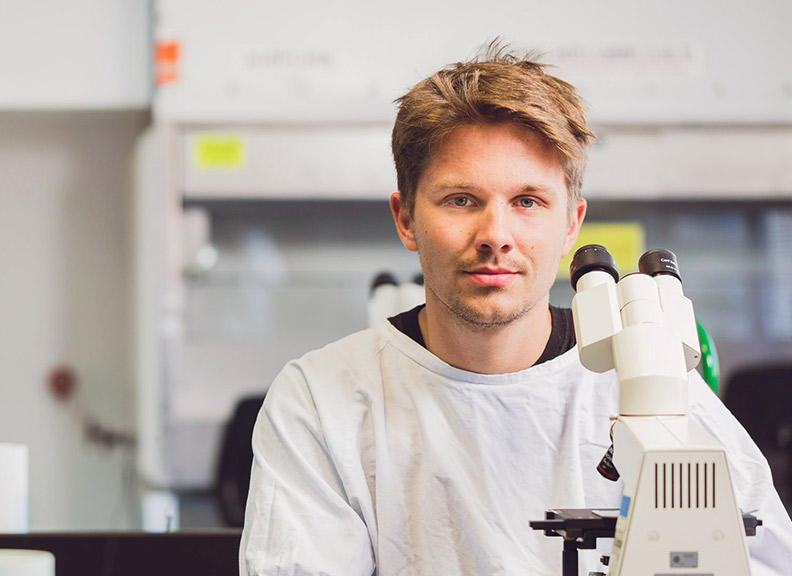 Genetics
Undergraduate Courses To Become
Geneticist
Recommended major/s to pursue this career
Other relevant majors include:

Postgraduate Courses To Become
Geneticist
Coursework courses to pursue this career
Postgraduate study is required for this occupation.

Relevant postgraduate courses include:

Postgraduate Courses To Become
Geneticist
Research courses to pursue this career
Research study is recommended for this occupation.

Relevant research courses include:

The University of Western Australia