Botanist
Study plants and their interactions with their environment in order to conserve biodiversity and benefit the natural environment, agriculture, forestry, horticulture, medicine and biotechnology.
Botanist
Botanists investigate plant evolution and diversity as well as the effects of environmental and biological factors on the structure, functioning and ecology of plants.
As a botanist, you could be employed by industries such as agriculture and horticulture, environmental consulting, mining and biotechnology or in universities and research organisations.
Other major areas of opportunity include state, territory and federal government herbariums, museums, and departments and organisations concerned with conservation, forest and rangeland management, as well as fire and weeds management.
There is growing employment with environmental consultancy firms, especially in the areas of mining and environmental restoration.
Job description
Botanists:
investigate the effects of environmental factors such as climate, geology, soil, topography (surface features), fire, grazing and disease on plant growth and diversity
study the nature and occurrence of plant chromosomes, cells and tissues
grow plants under controlled conditions to assess the significance of environmental and genetic variables
study the genetics of plants using biochemical and molecular techniques in the laboratory in order to determine patterns of plant evolution and adaptation
advise food and crop developers about techniques that could enhance production and work to improve crop yields e.g. through increased pathogen or drought resistance
work with other scientists to develop drugs, medicines and other products from plants
search for, discover and classify new species of plants
identify flora using diagnostic keys
use computers for information/data storage
analyse data in order to write high quality reports and papers
Undergraduate Courses To Become
Botanist
Required major/s to pursue this career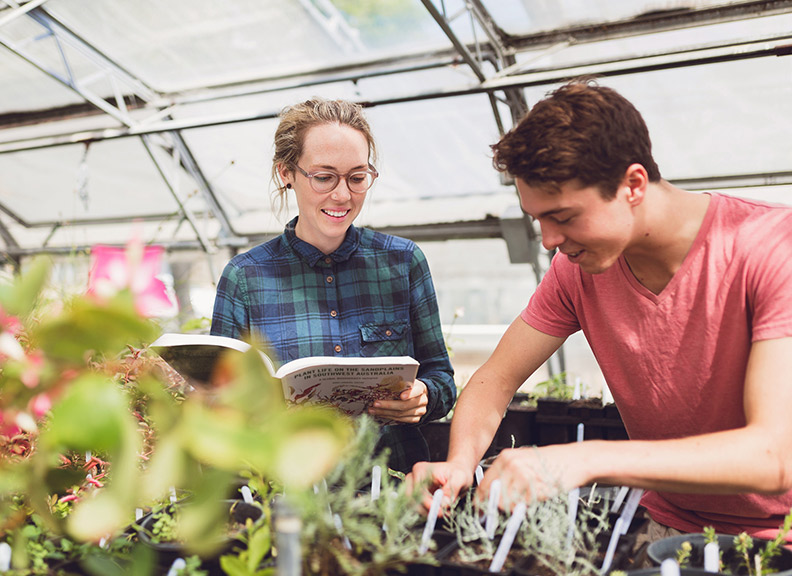 Botany
Undergraduate Courses To Become
Botanist
Recommended major/s to pursue this career
Other relevant majors:
Postgraduate Courses To Become
Botanist
Coursework courses to pursue this career
Postgraduate study is generally required for a career as a Botanist.

Relevant postgraduate courses include:

Postgraduate Courses To Become
Botanist
Research courses to pursue this career
Research study is not necessarily required for this occupation, but may be helpful for career advancement.

Relevant research courses include:

The University of Western Australia