Do you want a career where you can shape the world around you? Do you enjoy organisation, aesthetic surroundings and helping people? If the answer is yes, you may like a job in urban design, urban and regional planning or environmental planning.
But what's the difference between them? And which one is right for you?
If you love aesthetics and functionality: study urban design
Urban design is design-based, so it's about laying out how things will actually sit on the ground. This ensures spaces are functional, safe and attractive. Urban designers draw actual plans, like an architect, but on a much larger scale, not just for a building.
They are concerned with the physical features of a city – not just what should go where, but how.
According to urbandesign.org.au, "Urban design is concerned with the arrangement, appearance and function of our suburbs, towns and cities. It is both a process and an outcome of creating localities in which people live, engage with each other, and engage with the physical place around them."
Find out more about the Master of Urban Design.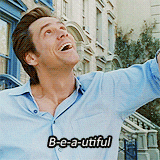 If you love big picture stuff: study urban and regional planning
Urban and regional planners develop policies and plans for the use of land and resources. They advise on the economic, environmental, social and cultural needs of particular localities or regions as they relate to the built environment and the community. They also work on large-scale projects such as new suburbs, towns, industrial areas, commercial and retail developments, urban renewal projects and transportation links.
The field encompasses both strategic and statutory planning. Strategic planning is planning for the future on a large scale – entire regions, suburbs and precincts. It ensures development in the future will be integrated, so residential spaces are supported by necessary infrastructure, commercial areas and public open space.
Statutory planning is focused on planning law – assessing proposals against the planning legal system – the Planning Act and Regulations, as well as the Planning Scheme. This is done on both a large and small scale.
Find out more about the Master of Urban and Regional Planning.
If you love the planet: study environmental planning
Environmental planners focus on the environmental sustainability of development. Generally, they assess planning permit applications to ensure they comply with environmental laws and regulations, such as noise, energy efficiency, water consumption, etc.
A major goal of environmental planning is to create sustainable communities, which aim to conserve and protect undeveloped land or restore degradation.
Find out more about the Master of Environmental Planning.