SCHOOL OF AGRICULTURE AND ENVIRONMENT
Micro-credentials
Micro-credentials are short professional qualifications that demonstrate your skills, knowledge and experience in a given subject area. These qualifications can be completed as a one-off or you can stack them up towards a higher qualification, such as a master's degree.
A micro-credential is also a flexible and cost effective way for professionals to up-skill and improve their employability and future career outcomes.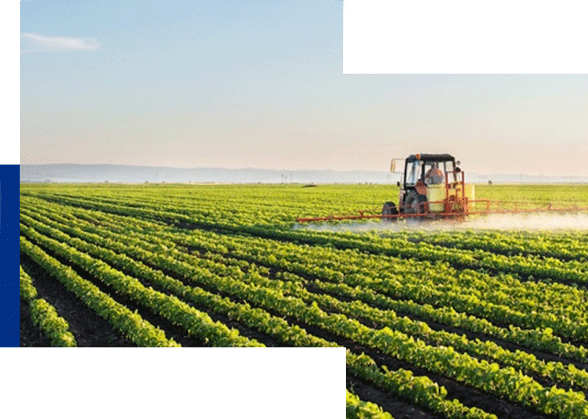 Courses

Applied Benefit: Cost Analysis
Applied Benefit: Cost Analysis is one of the most important and widely used tools of economics. In this micro-credential, participants will learn how to apply Benefit: Cost Analysis in a rigorous, informative and practical way, that recognises the importance of consulting with stakeholders and experts.
6pd points, stackable
---
Data Analysis with R for Agriculture and Environmental Science
Participants in this micro-credential learn how to undertake data analysis using the R software platform. Participants develop skills that can be used in a wide variety of workplaces. Participants learn how to recognise the appropriate statistical technique for different data types, and how to execute appropriate analysis using R.
6pd points, stackable
---

GIS and Remote Sensing in a Changing World
This micro-credential explores Geographic Information Systems (GIS) and remote sensing methods through real-world scenarios. Participants will explore impactful applications, such as the use of timeseries satellite data in measuring climate change impacts, or blue carbon hotspots. After completion, participants will be better prepared to apply GIS and remote sensing to environmental scenarios.
6pd points, stackable
---

Performance Measurement with Data Envelopment Analysis
Performance measurement is important for evaluating how well firms are using available resources given the available production technology. This micro-credential introduces the fundamental concepts of performance measurement from an economic perspective, which is the basis for efficiency and productivity analysis.
6pd points, stackable
---

Responsible Agricultural Production
This micro-credential will use a philosophical approach to critically analyse agricultural activities around the world. Participants will gain the knowledge and skills to conduct a fair assessment of current and future ethical issues arising from agricultural production. They will examine current ideologies and scientific research that attempts to understand and improve the ethics of agriculture worldwide.
6pd points, stackable
---
Changing our understanding of the world's natural resources
The UWA School of Agriculture and Environment is located in one of the world's biodiversity hotspots. Surrounded by a wealth of agricultural, natural and mining resources, our location allows us to produce innovative research with worldwide application.
Our teaching and research benefit from a network of national and international collaborators, and our strong industry and government links are producing change in agricultural and environmental management, regional development, and urban policy and planning.
We have a strong track record in PhD supervision and external research grant success. The Australian Research Council rated Agricultural Science at UWA as 'above world standards' during the most recent Excellence in Research Australia assessment.
1st in Australia and 17th in the world for Agricultural Sciences (ARWU 2020)
1st in Australia and 21st in the world for Environmental Science and Engineering (ARWU 2020)
45th in the world for Agriculture and Forestry (QS 2020)
Our research
We are a research intensive school that spans the broad disciplines of Agriculture and Resource Economics, Agricultural Science and Environmental Science.