PROFILE
Dr Maria Ignatieva
Landscape architect and urban ecologist with extensive international experience
I love the opportunity to implement my research findings into real design and to pass my experience and knowledge to the young generation of landscape architects.Dr Maria Ignatieva
Dr Maria Ignatieva is a landscape architect and urban ecologist who teaches and researches at the UWA School of Design. She is head of the School's Architecture, Landscape Architecture and Urban Design department.
Her main research interests are urban ecology with particular emphasis on urban biodiversity and design, history of landscape architecture, and the restoration and conservation of historical gardens.
Maria also holds positions as Honorary Doctor of St. Petersburg State Forest Technical University, guest researcher at Humboldt University Berlin, and president of the URBIO (Urban Biodiversity and Design) Network.
She is a member of the Educational Committee of Australian Institute of Landscape Architects and the Advisory Circle of International Federation of Landscape Architects (IFLA).
Maria has lived and worked in Russia, the USA, New Zealand and Sweden.
Qualifications:
BSc and MSc (Summa cum laude) 1982
PhD 1987
Research Repository
2019 Russian National Award in Landscape Architecture
Association of Landscape Architects of Russia (ALAROS) National Award in Landscape Architecture For Outstanding Professional Achievements and Community Service
Green Flag Award
2017 Green Flag Award (UK) for realisation of lawn alternatives at the SLU Campus (Uppsala, Sweden)
2013 Russian National Award in Landscape Architecture
2013 Russian National Award in Landscape Architecture: Best Publication of the Year for "The Gardens of Old and New World"
Funding
---
2018
UWA Collaboration research grant
Interdisciplinary multiscale vision for a liveable, resilient and biophilic Perth
---
2013-2017
Formas (Sweden)
Lawn as an ecological and cultural phenomenon: Searching for sustainable lawns in Sweden
---
2016-2017
SLU Climate Project
Towards sustainable lawns: Searching for alternative cost effective and climate friendly lawns in Ultuna Campus
Towards Biophilic Resilient City: searching for sustainable green infrastructure in Perth
This project aims to study green areas such as urban parks, private gardens, street and road plantings, green roofs, green walls and other types of urban greenery and offer integrated green infrastructure framework as a foundation for the sustainable biophilic city.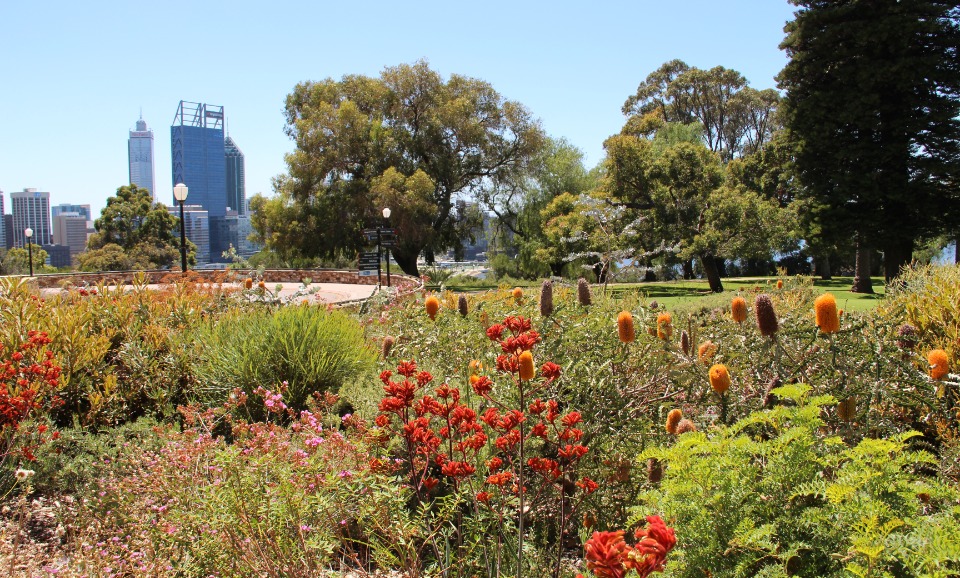 Supervisor opportunities
Maria has been supervising PhD students for over 22 years, covering topics such as green spaces in Sweden, China and Australia. She welcomes expressions of interest from prospective postgraduate students interested in urban ecology and ecological design. Contact Maria at maria.ignatieva@uwa.edu.au to discuss further.