Educating and enriching the minds of music students
I love working with students both in class and one-on-one. As the Conservatorium of Music course adviser, I found it most rewarding to help students shape their courses. Dr David Symons
Dr David Symons is an honorary research fellow and senior lecturer at The University of Western Australia. Starting with the University in 1967, he is one of the longest-serving staff members. Dr Symons was educated in Sydney before completing his postgraduate studies at UWA while working as a full-time staff member. He also studied in London at the Kings College University of London. Dr Symons teaches undergraduate music history and supervises higher degree by research students. He has a particular interest in the research area of Australian art music of the postcolonial era.
Since 1967, Dr Symons' teaching at UWA has covered introductory courses in the history of western music and surveys of music in non-western cultures. He specialises in areas such as the supervision of postgraduate research, nineteenth and twentieth century music, Australian music since federation, tonal and post-tonal harmonic and structural analysis, and analytical theory.
He has supervised more than 30 master's and doctoral candidates to completion, including three PhDs receiving distinctions. Dr Symons particularly enjoys individual coaching and providing course advice, as well as class tutoring and lecturing. He has received many nominations for excellence in teaching and for his postgraduate supervision over the years.
Qualifications:
BA (hons.) (Sydney)
MA (Hons.) DipEd (Sydney)
PhD (UWA)
The Don and Joan Squire Award for Services to Musicology in Australia, awarded by the Musicological Society of Australia, 2015
Monograph on Before and After Corroboree: The Music of John Antill (Farnham: Ashgate), 2015
Monograph on the music of Margaret Sutherland, 1997
Projects
Australia's Jindyworobak composers
After identifying a gap in research on Australian art music of the post-colonial era (from Federation to circa 1960), Dr Symons began investigating the era for a book titled 'Australia's Jindyworobak composers'.
He believes through his work and the significant publications of other Australian researchers, this issue has been addressed and key findings have been publicised.
The proposal for this project was submitted to publishing company Routledge in the United Kingdom in 2018.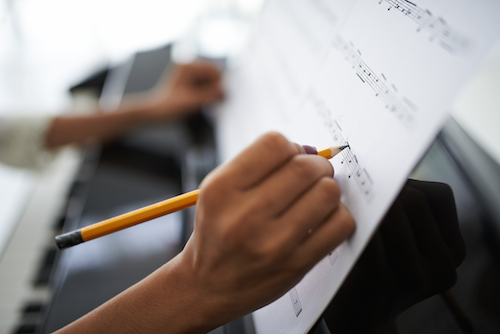 Australian Opera in the Postcolonial Period
Dr Symons has been working on two projects in the area of Australian opera in the postcolonial period. The first, completed early 2017, was published as a book chapter by Cambridge Scholars Press titled 'Diversity in Australia's Music'.
The second project, another book chapter, is completed but not yet published. It examines the operas of Australian composer John Antill and is planned to be published via the Centre of Excellence for the History of Emotions in a volume titled Opera and the Emotions in the Antipodes.
Supervisor opportunities
Dr Symons has been supervising students for more than 45 years on topics in the fields of musicology, music theory, ethnomusicology and music education. He welcomes candidates in the field of musicology but is not restricted to this area. To enquire about PhD opportunities with Dr Symons, get in touch using the contact details below.