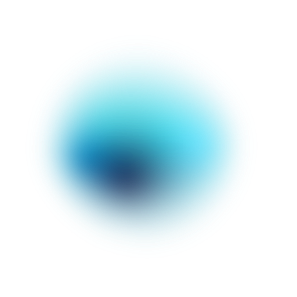 Robson and Robertson Awards
OI SCHOLARSHIP

For the next generation of marine researchers
ABOUT THE AWARD
Robson & Robertson Awards
Thanks to the generous contributions of the Jock Clough Marine Foundation, the UWA Oceans Institute is proud support the next generation of marine researchers. The Robson and Robertson Awards honour Professor Alan Robson AO CitWA and Emeritus Professor Alistar Robertson for their integral role in the establishment of UWA's Oceans Institute. These awards are designed to encourage early career researchers across any marine discipline, giving these emerging marine experts a boost through providing opportunities to travel, undertake fieldwork, access key equipment and otherwise enrich their research.
R&R Fellow
5-year fellowship to support an outstanding early career researcher
R&R Young
Scholar Program
Funding of up to $20,000 for PhD students
Many of our most pressing environmental challenges are long-term and require many years of data to develop effective management responses. Having this stable position supported by the Robson and Robertson Award has allowed me the time and space that very few early career researchers get to tackle these problems in a comprehensive manner
THE FUTURE OF OUR OCEANS
Young Scholar Program
The Robson and Robertson Awards also provide opportunities for outstanding young scholars to undertake exciting and innovative oceans research via the annual R&R Young Scholar Award.
This award supports a cohort of PhD students with funding up to $20,000 each.
The award is allocated after assessment by established leaders in marine science in Western Australia, based on the credentials of the researcher, quality of the project, alignment with identified strategic area, and the potential research impact.
The Robson and Robertson Young Scholar Program covers experiment expenses, training, conference attendance, fieldwork, further study, and other opportunities to start these emerging scholars on strong research foundation.
Just like the leaders that these Awards honour, recipients contribute significantly to research into the future of our oceans.
YOUNG SCHOLAR PROGRAM
Meet the 2020 Award Winners
YOUNG SCHOLAR PROGRAM
Congratulations to the 2020 Award Winners
Working across a diverse range of innovative projects in ocean science, eight PhD students were awarded a total of $92,000 through the 2020 Robson and Robertson Young Scholar Program.
Abinaya Meenakshisundaram

, School of Biological Sciences, Developing molecular techniques to obtain population-level inferences of whale sharks from environmental DNA

Pook Komoot

, School of Social Sciences, Tracing Long-Distance Maritime Connections in the Indian Ocean World via the Analysis of Persian Gulf Torpedo Jars

Adi Zvifler

, School of Earth Sciences, Resilience, Restoration and Refugia – the future of Ningaloo and Exmouth Gulf coral reefs

Ulysse Lebrec

, School of Earth Sciences, Australia's hidden landscape: Reconstructing submerged coastal environments and landform evolution during the last glacial cycle

Isobel Sewell

, School of Biological Sciences, Utilising insect protein in freshwater aquaculture diets
Matilda Murley, School of Biological Sciences, Participatory mapping of Karajarri coastal Traditional Ecological Knowledge
Maria Jung, School of Biological Sciences, Developing early warning stress indicators of the leaf metabolism in temperate and tropical seagrasses in Western Australia

Justin Geldard

, Oceans Graduate School, Hydrodynamic Forces on Coral Reefs
The 2019 Awardees

Thirteen talented young marine students from The University of Western Australia's Oceans Institute received a major boost to support their doctorate research in 2019.

Malindi Gammon (Project: Predicting the vulnerability of flatback turtle rookeries in the North West Shelf to a changing climate)
Nahlah Alsuwaiyan (Project: The role of genetic diversity on temperature resilience of the early life stages of the Australian kelp)
Camille Grimaldi (Project: Oceanographic drivers of coral reef connectivity off Northwestern Australia - joint research project between UWA and AIMS)
Victoria Cammilieri Asch (Project: Neurobiological indicators of olfactory sensitivity in a cartilaginous and a bony fish)
Matilda Murley (Project: Investigating invertebrates on intertidal rock platforms in Western Australia: species diversity, habitat distribution and traditional ecological knowledge)
Hannah Calich (Project: Movement and habitat use patterns of highly migratory sharks)
Lucy Arrowsmith (Project: Global whale shark study and shipping movements)
Jessica Kolbusz (Project: The role of oceanographic processes on recruitment of the Western Rock Lobster)
Laurence Dugal (Project: Developing environmental DNA metabarcoding techniques for ecosystem biodiversity assessments)
Naima Andreas Rodriguez (Project: Shark aggregations underpin conservation but where are they and when do they occur?)
Paige Maroni (Project: A phylogeny today, pharmaceutical exploration tomorrow: Next generation sequencing to resolve the radiation of species in the Doris 'kerguelenensis' complex)
Mario Conde-Frias (Project: Sediment transport processes within coastal ecosystems)
Renan da Silva (Project: Understanding and predicting the impact of nearshore submerged structures on coastal processes with application to wave energy converters)



Past Winners

Daniel Van Hees
Stephanie Venables
Matthew Navarro
Chenae Tuckett
Maharani Yulisti
Jonathan Mitchell
Tamara Schlosser
J

oseph Turner

Nguyen Chi

Lauren Peel

Anita Giraldo
Sahira Bell
Charlotte Birkmanis
Nestor Bosch
Nery Contti Neto
Michael Kelly
Belinda Martin
Yannick Mulders
Albert Pessarrodna Silvestre
Sofie Vraken
Salvador Zarco Perello
Andrew Zulberti
The 2020 Application round is now closed!
Are you a young UWA researcher working in a marine field? Looking for funding support to increase the impact of your work?
The Robson and Robertson Awards will return in Spring 2021! Become a member to find out more and apply.