Shann Lecture: The End of Normal in Politics and Economics
Shann Memorial Lecture 2019 with Jennifer Hewett (AFR)
Shann Memorial Lecture 2019 with Jennifer Hewett (AFR)
Event details
Location
Wesfarmers Lecture Theatre
Date and time
Thursday 24 October 2019
4 – 5.30pm
Event type
Audience
Community
Graduates or near graduates
Postgraduate
Professionals
Researchers
Undergraduate
Studying at UWA
Studying at another tertiary institution
Event Fee
Registration
The UWA Business School Economics Department is pleased to invite you to attend the annual Shann Memorial Lecture, The End of Normal in Politics and Economics on Thursday 24 October.
Polarization over Brexit, China's military belligerence, political deterioration in Hong Kong and lack of US leadership are all contributing to increasing political dysfunction and unpredictability in the global economy. What does this mean for the Australian economy? Join Jennifer Hewett (The Australian Financial Review) for an up-to-date and insightful discussion of these major challenges facing us today.
The annual Shann Memorial Lecture was introduced to honour the memory of the Foundation Professor of Economics at UWA, Edward Owen Giblin Shann. Edward Shann has been regarded as the pioneer of the academic development of economics and traditional Australian economic history and he was a strong advocate of individual intellectual freedom and developing a sense of social responsibilities. He penned several books and essays on the economic history of Australia and was a major influence in formulating financial and fiscal policies in Australia.
Q&A Panel Discussion
Following the annual Shann Lecture, there will be a panel discussion and Q&A with Jennifer Hewett, Peter van Onselen (Network Ten and The Australian) and Hon Colin Barnett MLA (Former WA Premier). This will be a continued political and economic discussion with an opportunity for audience members to ask questions from the panel.
About the speaker
Jennifer Hewett is the National Affairs Columnist for The Australian Financial Review, Australia's national financial and political paper. She writes a daily column for page two of the paper focused on business and political issues.
Jennifer has been a journalist for more than three decades, working in Canberra, Sydney and the US for major Australian papers owned by News and Fairfax. She also appears regularly on TV and radio.
Originally from Western Australia and a graduate of UWA, she lives in Sydney.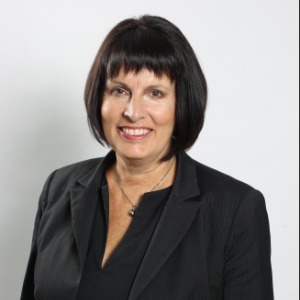 About Edward Shann
Edward Shann was born in 1884 and graduated with first-class honours in history and political economics from Queens' College, University of Melbourne. He won several scholarships and went on for higher studies at the London School of Economics. He returned to Australia from England in 1910 and was lecturer-in-charge of history and economics at the University of Queensland from June 1911 to December 1912. He joined the University of Western Australia in its inaugural year of 1913 as the Foundation Professor of history and economics. He then went on to work at the University for a total of 22 years and was Vice-Chancellor from 1921 to 1923. Edward Shann's life was cut tragically short when he died at the age of 51, in 1935.