UWA Social Care and Social Ageing Living Lab
UWA Social Care and Social Ageing Living Lab
Driving innovation and policy development in the aged care and disability sector
A 'social ageing' approach to aged care emphasises the role and value of the relationships in an individual's social support network (formal and informal), including with the environment (physical and structural), as well as the use of technologies to mediate local, virtual and distant support networks. The approach supports the development of collaborative communities of care that extend older people's support networks.
The Living Lab focuses on developing and evaluating the role of technology in creating and supporting the social connection and inclusion of older people, across both residential and community living, including promoting digital citizenship. It will have particular expertise in diversity issues, including migration, cultural and linguistic diversity, and LGBTQI status, as well as formal, informal, professional, local, distant and virtual support networks.
This initiative is the first WA member of the Australian Living Labs Network. Living Labs feature person-centred, co-design, and social innovation methodologies that bring together academics, industry partners and end-users to respond to critical issues. Through research-led collaboration, evaluation and consultancies, the Centre will facilitate partnerships with industry and government stakeholders and build capacity in research and training.
Co-convenors
Challenges
The UWA Social Care and Social Ageing Living Lab will lead innovation in the aged care and disability sectors through collaborative research, consultancies, evaluation, knowledge and good practice exchange to develop effective evidence-based responses to four main critical issues:
Projects
Ageing and New Media: a new analysis of older Australians' support network
This project re-evaluates policies of ageing by focusing on mobility, migration and new media. It examines how support networks for older people are increasingly dispersed due to the greater mobility of their family, friends and care services.
Contact Professor Loretta Baldassar on the details below for research supervisor opportunities.
Smartcare/Spark-care: social technology to support social care for older people
This project will focus on co-designing and co-developing a research-informed digital platform and a mobile app supporting social care, ageing at home, community care, reducing isolation and loneliness, and increasing capacity and quality of formal and informal care for older people in Australia, especially among an increasingly diverse Australian population of older people, people with dementia and LGBTQI people.
The platform and the app will also facilitate aged care service providers in providing personalised care, workforce and volunteers' management, ongoing data collection for evaluation, as well as impact measurement, planning and predicting early interventions, therefore limiting public expenditures in aged care.
Contact Professor Loretta Baldassar and Dr Lukasz Krzyzowski on the details below for research supervisor opportunities.
Spark - Designed by the community, for the community
SPARK is a solution that will connect people in Perth to each other. Through the mutual exchange of help, knowledge and skills, Spark represents the idea that neighbourhoods should be built on the contributions of everybody.
Interested in joining the SPARK team?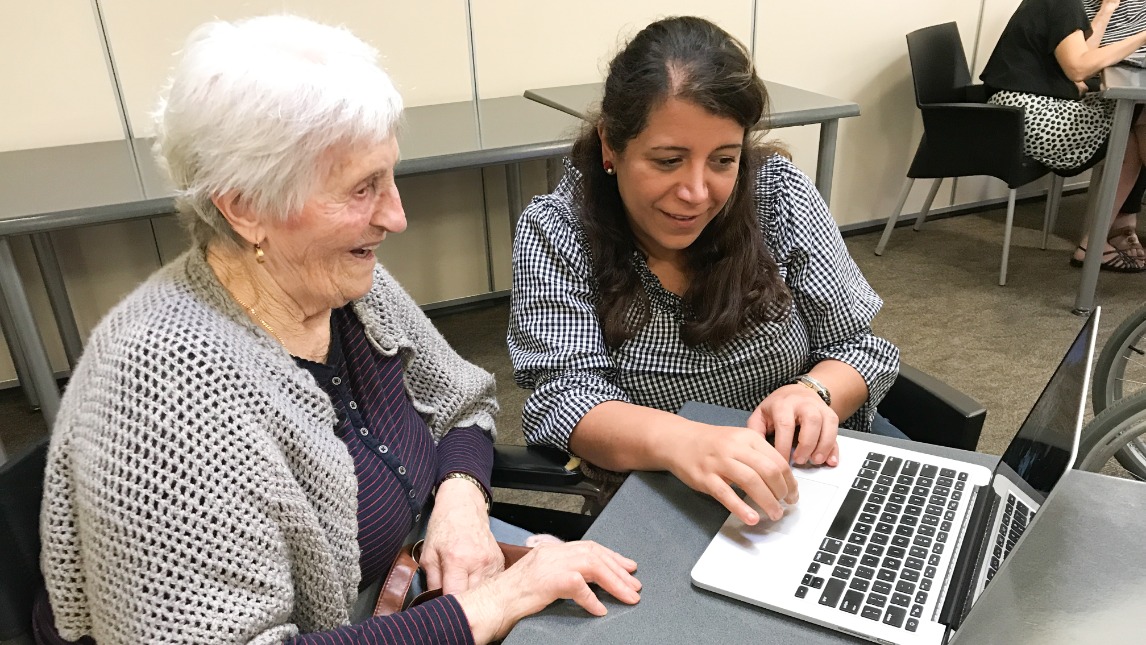 Contact UWA Social Care and Social Ageing Living Lab