PROFILE
Professor Samina Yasmeen
Understanding Muslim identities around the world
Understanding generational radicalisation, impact on families and the need for de-radicalisation is essential for developing appropriate counter-narratives for communal harmony and global peace. Professor Samina Yasmeen
Professor Samina Yasmeen heads the Department of International Relations, Asian Studies and Politics in UWA's School of Social Sciences. She is a teacher and researcher, and director and founder of the university's Centre for Muslim States and Societies. She focuses on understanding perceptions of and by Muslims and Islam around the world, and seeks to make an impact on Australian and global politics.
Born in Pakistan, Professor Yasmeen commenced her studies in international relations with a specialisation on China and Pakistan relations. She developed an interest in Islam and Muslims, researching the end of the Cold War and the growing threat of radicalisation among Muslims.
Professor Yasmeen now extends her research on Muslim identities to jihadi narratives to assess the impact of jihadi literature on children, the relationship between women and jihad, the deradicalisation policies adopted by selected countries. She also specialises in Pakistan's domestic and foreign policy.
A key goal for Professor Yasmeen's research is to make a positive contribution to reduce ambiguities, build mutual respect, find pathways for building social cohesion, and actively participate in making the world a safer place for all. She has previously received funding for her work from the Worldwide Universities Network and the International Mining for Development Centre. She is a frequent contributor to media on areas of her specialisation.
Awarded the UWA Student Guild Students' Choice Award, 2017
Awarded Member in the Order of Australia (AM) for services to international relations as an academic, adviser and social welfare advocate, 2014
Awarded Fellow of Australian Institute of International Affairs for exceptional contributions to Australia's international relations, 2012
Winner of Western Australia Citizen of the Year Award (Sir Ronald Wilson Leadership Award), 2011
Projects
Children and Islamaphobia
The project aims to assess experiences of Muslim children through interviews with mothers. Researchers from Charles Stuart University and Western Sydney University will collaborate on this project with The University of Western Australia.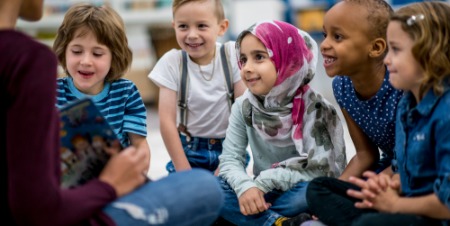 Teaching
In line with what Kahlil Gibran says, I help students to discover what lies half-asleep in the dawning of their knowledge, and give not of my wisdom but rather of my faith and lovingness. Professor Samina Yasmeen
Supervisor opportunities
Professor Yasmeen has been supervising PhD students for almost 30 years, covering topics such as:
radicalisation among Muslims
population policies of Pakistan and Iranian governments
Islamisation in Malaysia, Maldives and Pakistan
Australia's asylum policies
violence against women and their empowerment
China-Pakistan economic cooperation
She welcomes expressions of interest via email from prospective postgraduate students interested in exploring narratives and ideas in Muslim and non-Muslim communities and their impact on world peace.
Centre for Muslim States and Societies
Professor Yasmeen developed the Centre for Muslim States and Societies, a place where anyone can sensitively and respectfully explore the link between religion and stability. The Centre for Muslim States and Societies conducts research to provide a better understanding of the beliefs and practices of Muslim states and communities in the Indian Ocean region.
Contact Professor Samina Yasmeen