Medical Education Unit Assessment Lead, passionate about supporting educators
Strengthening curriculum, pedagogy and assessment.

dr rashmi watson
Dr Rashmi Watson has been an active educator for 25 years in multiple education academic roles and joined the UWA Medical School as the Assessment Lead within the Medical Education Unit in 2020. She is passionate about supporting educators to be the best they can be so the students they impact in any way have an engaging and rich experience in every aspect that supports them in their future endeavours.
Dr Watson has been recognised for university teaching and research awards and for her leadership skills and knowledge of university programs, for which she is called upon regularly to provide senior-level support.
In recent years, she has strengthened her expertise in leadership and culture development, and provides facilitation and strategic consultancy using strengths-based approaches such as Appreciative Inquiry, coaching and psychometric behaviour analysis to support organisations in their journey towards greater staff culture and continuous development and learning. Externally to UWA, Dr Watson works as an Education Consultant for the Department of Education and is an Industry Board Advisor for North Metropolitan TAFE.
Projects
Development and implementation of the Doctor of Medicine Assessment Framework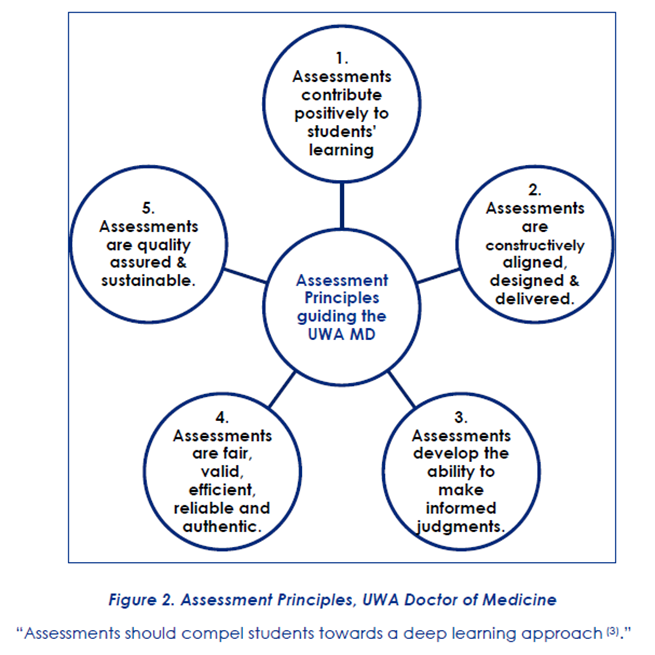 In addition to the UWA Principles, the Doctor of Medicine (MD Program) assessments are guided by the following Principles. The purpose, philosophy and principles of assessment at the Medical School are merged as one set of five principles.
Funding
2018-present: Funding from UWA (School of Medicine) to access and embed research training modules developed by us into various degrees (Health Professions Education, Dentistry and Allied Health)
2018–2020: NHMRC Medical Research Future Fund (MRFF) funding for National Project for scoping of Advanced Health Research Alliance training. Lead: Assoc. Prof Rashmi Watson
2019: Secured funding from Telethon Kids Institute to develop bespoke Aboriginal Lung Health Training. Lead: Assoc. Prof Rashmi Watson
2017–2019: Funding for the Research Program which I led through the WA Health Grant Funding