PROFILE
Associate Professor Nicki Mitchell
At my core I am a zoologist who studies the physiological ecology of vertebrates – such as how they respond to changes in temperature and water availability.
ASSOCIATE PROFESSOR NICKI MITCHELL
But I now work across many disciplines, trying to solve wicked problems such as how best to preserve biodiversity. When I started my research career in the 1990s, climate change was emerging as a threat to species' persistence in the future, but I never imagined we'd see its impacts so soon. Now it is clear we need to be actively managing the impacts of climate change to preserve iconic species in our landscapes. Some solutions will require a paradigm shift in how conservation biologists regard the natural world, as we will need to be more interventionist to save species than we have been prepared to be in the past.
My current focus - and that of my many of my research group – is to understand the capacity of threatened vertebrates to adapt to rapid environmental change, and to develop decision tools that can guide translocations into more suitable habitats. I also have long-term research programs on how temperature drives sex determination and survival of embryonic reptiles (primarily sea turtles), and on the biology of terrestrial-breeding frog species, and how they will respond to drying climates.
We are doing some groundbreaking climate change adaptation work in Western Australia, and I'm pretty passionate about our initiative to introduce the Critically Endangered western swamp turtle into higher rainfall areas near the south coast. This is a world first example of 'assisted colonisation', where a species is moved beyond its indigenous range to avoid the impacts of climate change. In this case, the habitat of the swamp tortoise will become too dry in the future, and so by moving it 350 km south into a wetter climate we hope to give the species a chance to grow a large population, and ultimately, to be removed from our list of threatened species.
There have been many highlights during my time UWA but doing fieldwork in Western Australia has to be right up there. I've spent memorable nights scouring remote island beaches for nesting turtles, studying the reproduction of unusual frogs during thunderstorms, and increasingly, my research students teach me some of the tricks of our trade, such as how to locate and handle numbats.
Achievements and awards
Australian Awards for University Teaching (AAUT)
Outstanding Contribution to Student Learning (2020)
Peer Prize for Women in Science
Earth, Environment and Space (2017)
UWA Award for Excellence in Teaching
2018
UWA Excellence in Coursework Teaching
Level 1 2017
Teaching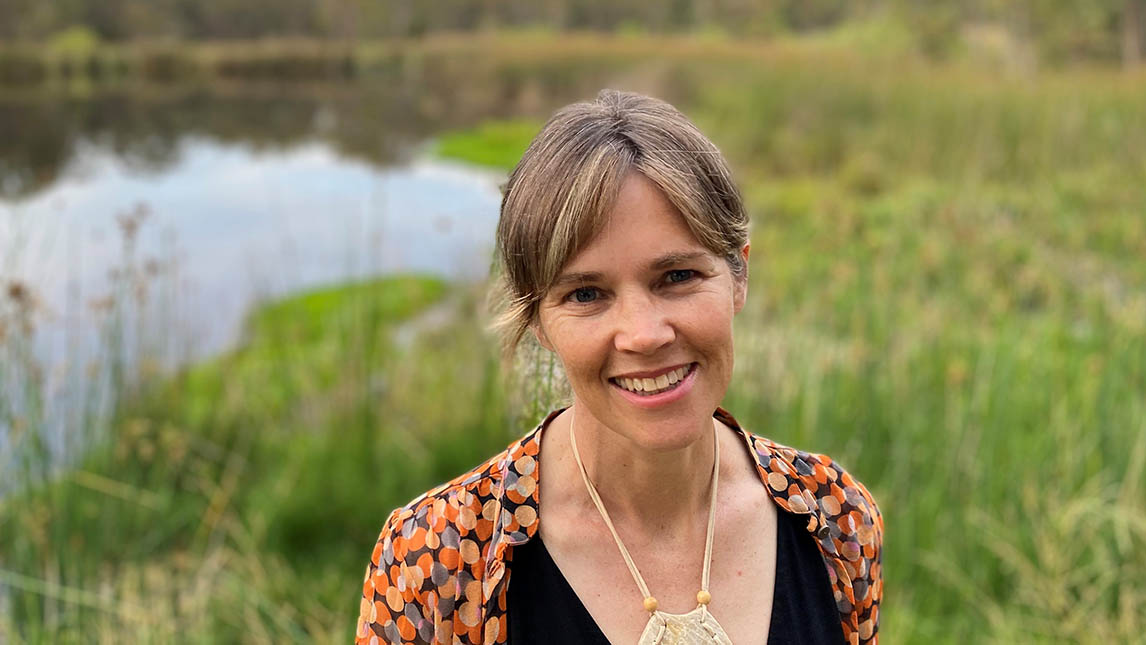 I teach units in Conservation Biology, Field Studies in Zoology, and Managing Threatened Species and Ecological Communities, and I am the co-coordinator of the extended major in Wildlife Conservation and the single major in Conservation Biology.
I am most stimulated as a teacher when I am also learning myself, and so 'research-led' teaching is something I have developed at all levels, from first year biology to specialist master's classes. I also want my students to gain experience with new methods emerging in modern conservation science, so they are ready for the workforce.
Along with my colleagues I teach a field course at Coral Bay, which is a showcase unit for our zoology and wildlife conservation students. It is great to see the high engagement of students when they study animals outdoors, to see them develop their own research questions, and to learn why they need to understand dichotomous keys and statistics!
Qualifications
BSc (hons)

University of Tasmania

PhD

University of Adelaide