PROFILE
Clinical Professor Michaela Lucas
A more detailed understanding of a disease will always lead to better patient care. Clinical Professor Michaela Lucas
Professor Michaela Lucas is a clinician scientist making a twofold contribution to medical research. As a clinical immunologist, her research into drug allergy is directly improving patient outcomes. In her role as a transplant immunologist, she sees the opportunity to advance basic science by improving our understanding of the factors influencing transplant tolerance and longevity of grafted organs.
Following the completion of her medical training in Essen, Germany, Professor Lucas received a Marie Curie Research Fellowship and spent four years in a postdoctoral position at the University of Oxford in the research laboratory of Professor Paul Klenerman. Here, she developed a background in T-cell immunology, specifically the pathogenesis of T-cell mediated drug allergies, anti-viral T-cell responses, and vaccine development.
This early work underpins Professor Lucas's basic scientific research focusing on the role of inflammation in the development of adaptive immunity within the context of organ transplantation. She now leads the transplantation lab (Immunology and Microsurgery) in the School of Medicine at UWA and works closely with transplant clinicians to relate relevant findings for human transplant recipients. She is addressing the clinical problem of drug allergy through her activities in clinical research (antibiotic allergy) and policy.
Professor Lucas is the incoming president of the Australasian Society for Immunology and Allergy and works closely with allied consumer organisations on the National Allergy Strategy.
ASCIA Conference on antibiotic allergy
Listen to a recording of the ASCIA podcast where Professor Lucas joins a panel to discuss drug allergies
Funding
---
2017–2019
Perth Children's Hospital Foundation (PCHF)
Perth Children's Hospital Foundation (PCHF): Penicillin – "Yes please!" or "No thank you!" – preventing complications due to inappropriate allergy labelling for Children (AUD 1,278,343)
CPI: Michaela Lucas; PI Britta Regli-Von Ungern-Sternberg, PI Kristina Rueter- ACTRN12618000788279
---
2017–2019
Perth Children's Hospital Foundation (PCHF)
Research Translation Project grant, WA Health: Facing the challenge of self-reported antibiotic allergies in WA Health (AUD 239,741)
CIA: Michaela Lucas
---
Teaching
Undergraduate
Since 2004 I have been actively involved as a tutor in the teaching and examinations of third, fourth- and fifith-year medical students at The University of Western Australia. I teach the basic Immunology lectures for first-year medical students (lecture series of 3) and present the lecture on Infection and Immunity for second-year medical students.
The majority of my teaching duties relate to aspects of clinical immunology/allergy as well as immunopathology.
I have given additional lectures to students of the Master for Laboratory Medicine course at UWA and a lecture to dental and podiatry students at UWA.
Postgraduate
I am a co-supervisor for three PhD students, one as a primary PhD supervisor at UWA and have successfully co-supervised three PhD students. I am also supervising four MD students (two from UWA as the primary supervisor and two from the Medical University of Kiel, Germany, asco-supervisor).
I have also successfully supervised three honors student (two in the last two years).
Throughout my career I have closely supervised postdoctoral scientists and research nurses during research and clinical projects. All topics of these students have been related to immunovirology and clinical immunology research.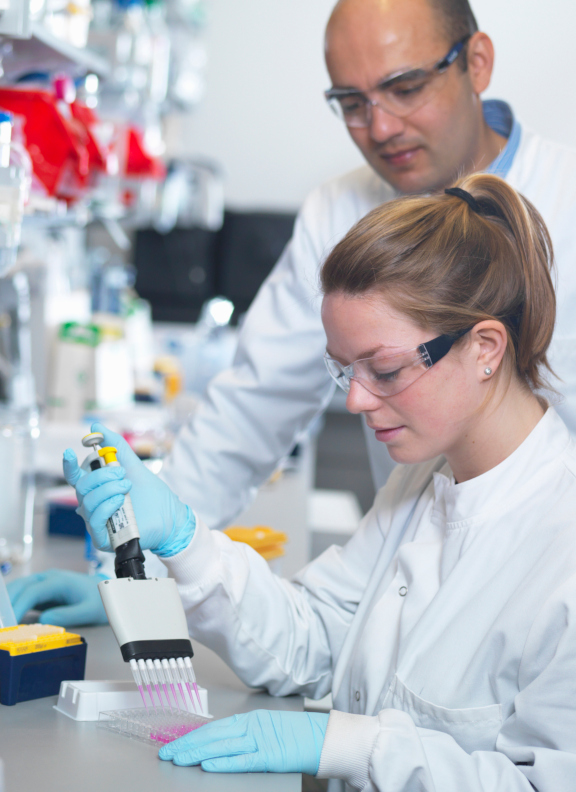 Contact Clinical Professor Michaela Lucas