PROFILE
Dr Julian Bolleter
Taking on the challenges facing Australian cities
I love that I have the freedom to dream up visions for how cities could evolve in relation to the urban challenges we face. This work is important because Australian cities, despite their high liveability rankings, face many critical problems in terms of deepening socioeconomic stratification, vulnerabilities to climate change and the destruction of biodiversity. Dr Julian Bolleter
Dr Julian Bolleter is a researcher and teacher at UWA's School of Design, tackling issues facing Australian cities in the 21st century. Originally from Perth, he has worked internationally as a landscape architect in Sydney, Dubai, Boston and London.
Dr Bolleter now brings his international experience to his role as Co-Director of the Australian Urban Design Research Centre (AUDRC), where he delivers commissioned research for state government planning departments, writing urban design/city-related books, conducting urban design projects, and teaching an urban design course.
Dr Bolleter is a published author and provides expert opinions on the future of Australian cities for major media outlets such as 'The Conversation' and 'Catalyst' on the ABC.
With his AUDRC colleagues, he's also received a range of research funding from organisations such as LandCorp, the Housing Authority and the Western Australia Planning Commission.
He describes the School of Design as an eclectic community of designers and researchers, and he believes it offers a broad diversity of expertise and opinion with its spirit of 'messy creativity'.
Qualifications:

Bachelor of Landscape Architecture (first class honours)
PhD
Research Repository
Won the Margaret Medcalf Award for research for his book Take me to the River: The Story of Perth's Foreshore, 2016
Honourable mention, International Planning History Society book prize for the most innovative book in planning history, 2016
Won the Western Australian Institute of Landscape Architecture Gold Medal Award for his co-authored book Made in Australia: the future of Australian cities, 2014
Take Me to the River: Perth Water Schemes
Projects
The ghost cities of Australia: new city proposals and their lessons for Australia's 21st century development
This project will explore the failed visions for new cities in Australia since Federation in 1901 to understand what pragmatic and psychological barriers exist to making new cities. The lessons from these relative failures are important because if projections for Australia's 21st century population growth are borne out, we will need to build new cities this century.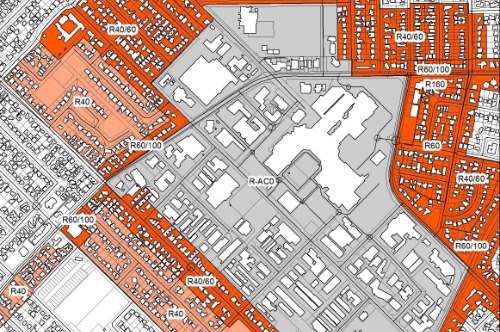 Barriers to medium density
This project aims to better understand the barriers mid-tier developers and builders experience in delivering coordinated medium-density development on infill sites in Perth, and develop strategies to mitigate these barriers where possible. The objective is to address the 'missing middle' in current dwelling provision. This will help deliver the 'missing middle' in urban densification and avoid further urban sprawl.
Teaching
Dr Bolleter treats his students as colleagues to empower them to aim for exceptional results. By sharing his knowledge with students in a collaborative manner, his students grow more curious about the outdoor environment and leave UWA with practical knowledge and experience.
Dr Bolleter believes interacting with students exposes teachers to different ways of thinking about a research or design problem. His teaching was recognised in his nomination for a UWA Excellence in Teaching Award.
He teaches the unit, Design Studio – Future Making.
Contact Dr Julian Bolleter