PROFILE
Professor Jacqueline Batley
Training the next generation of future scientists
I see mentorship of PhD students and early career researchers as a critical and exciting role. I am extremely proud of following their careers and seeing the success they achieve.
I have made major contributions to our understanding of the genetics and genomics of crops including canola, a major source of edible oil. The DNA markers I have developed have been critically important in the mapping and sequencing of genomes of canola, related Brassicas such as turnip and cabbage, and other crops including chickpea, wheat, peas and lentils. I have developed new ways of looking at how pathogens interact genetically with crop plants, playing a key role in pioneering biotechnological methods that are now being exploited by plant breeders worldwide.
I develop and apply breakthrough biotechnological advances for canola crop improvement, through identification of genomic regions controlling traits, which are being translated to commercial outcomes. These novel methods are leading to at least a 7% increase in the yield of this important crop, and thus contributing to national exports and increasing global food security. My identification of genes linked to shatter tolerance, blackleg disease resistance and oil quality has already led to development of new canola cultivars with enhanced productivity, profit, and yield stability.
Achievements and Awards
ARC Future Fellowship
2014
2019 Australian Academy of Sciences Nancy Millis medal
2019
Funding
I have been awarded over $17 M of funding in the past 12 years from the ARC, GRDC, UWA, UQ and International linkage grants.
Current funding includes:
2021-2023

Investigation of common microorganisms and pathways in pearl oysters affected by health issues. FRDC. $122K

---

2021-2024

Understanding disease resistance gene evolution across the Brassicaceae. ARC Discovery. $660K

---

2020-2022

Who's who in the plant gene world. ARC Discovery. $360K

---

2019-2023

Towards effective control of blackleg of canola: Identification of novel sources of blackleg resistance genes. GRDC. $2M

---

2019-2023

Towards effective control of blackleg pathogen of canola: Coordinating International blackleg R&D. GRDC. $850K

---

2017-2021

Increasing wheat yield by genomic sequencing and germplasm exchange. Global Innovation Linkages Program $995,000

---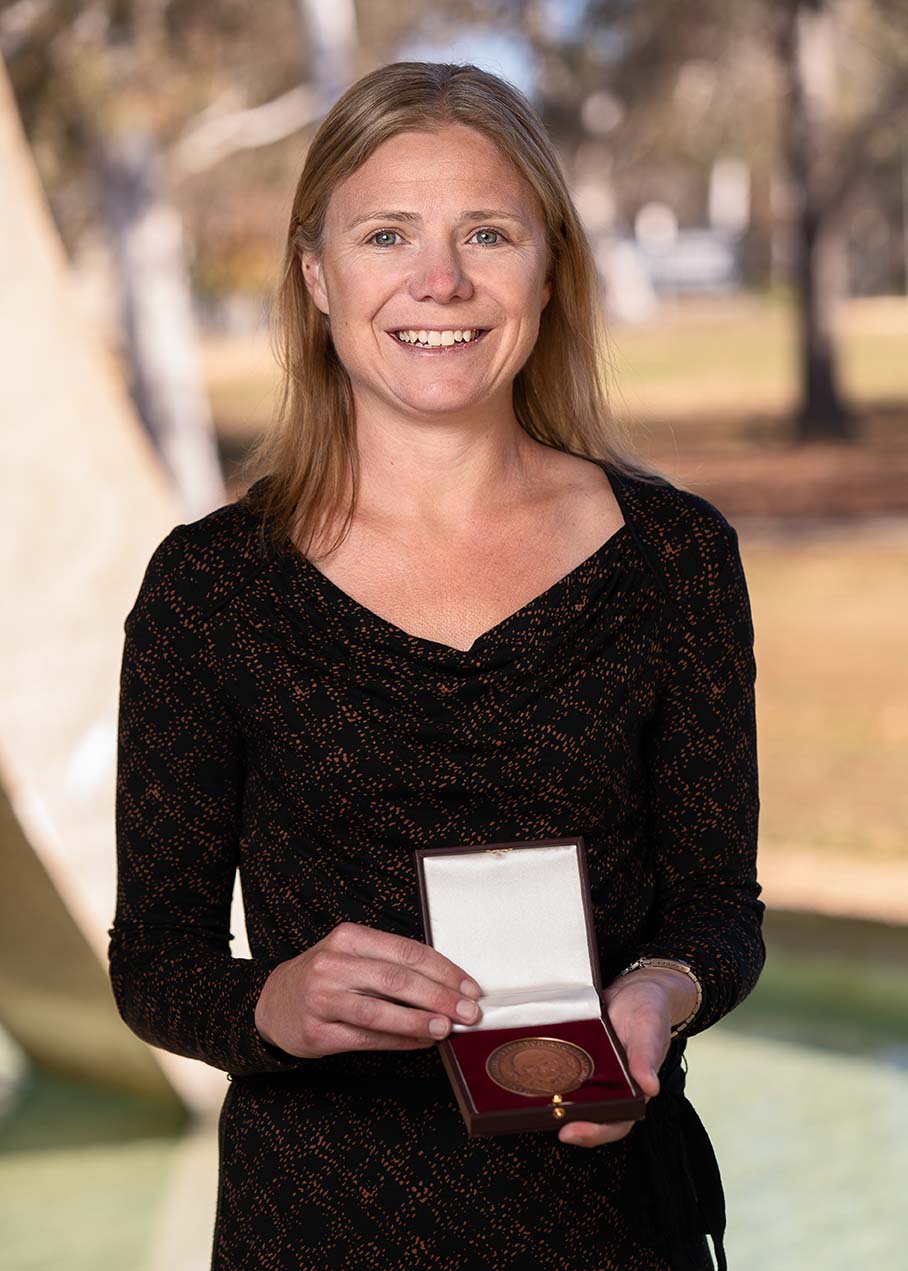 Publications
My ability to conduct innovative, high quality research is demonstrated by my strong publication record, including publications in the journals Science (5), Nature Genetics (3), Nature Communications (2), Nature Plants (2), Genome Biology (2) and Trends in Biotechnology (2). I have over 21,300 citations, with 44 of my 200 papers being cited over 100 times and 4 over 1000 times. My "h-index" is 65 (google scholar July 2022).
Books

I co-edited one book on oilseed Brassicas in 2011. I am sole editor on a book titled "Plant Genotyping" as part of the popular Methods in Molecular Biology Series published Jan 2015, and co-editor on a book about genomics of climate change, published in 2015.

Book Chapters

I have published 20 book chapters.

Refereed Publications

I have published over 230 peer-reviewed articles.
Teaching
I aim to use my experience of education and biology to develop an intellectually stimulating learning environment for the students using research led teaching. I aim to provide opportunities for the students to understand the process of scientific thinking, with context to real data, rather than just learning definitions, and where possible individualise the teaching to assist in learning. I strive for open communication where the students have the confidence to challenge themselves and leave the course wanting to further their knowledge in future courses.
Currently teaching:
BIOL1130

BIOL3364

GENE4001

BIOL5542
Qualifications

BSc. Biology (University of Bristol, 1995)
MSc. Ecology (University of Durham, 1996)
PhD. Molecular Ecology (University of Bristol; 2001)