Internationally awarded teacher equipping graduates for an evolving technological world
Empowering this next generation of teachers to be the very best teachers they can be has the potential to change many children's lives. It's a wonderful role and you can't really get more rewarding than that. Fiona Mayne
Dr Fiona Mayne is a lecturer at UWA's Graduate School of Education, specialising in technology and childhood education. Dr Mayne's research focuses on ethics and participation with children, as well as technology education. Her 2018 research, Hierarchical Model of Children's Research Participation Rights, has been translated into German and both international and Australian researchers are using her work as a basis for their own research.
In 2017, Dr Mayne was awarded the prestigious international student research award by the European Early Childhood Education Research Association. Her research developed an innovative approach to early childhood informed consent, known as an Interactive Nonfiction Narrative (INN). The INN approach allows children as young as three to give meaningful, informed consent when participating in research.
Both Dr Mayne's father and grandfather held positions at UWA, and she remembers fondly playing on the grounds as a child in the 1970s. Now a teacher at UWA, Dr Mayne loves teaching at tertiary level, and her students enjoy her hands-on and friendly approach.
Qualifications:
BEd (Hons) (Early Childhood Education) Curtin University
PhD (Early childhood research ethics and participation) 2016 UWA
Grad.Cert. (Tertiary Teaching) UWA
Research Repository
European Early Childhood Education Research Association Student Research Award, 2017
The Cameron Prize in Education, UWA Graduate School of Education, 2017
Dr Teck Jin Lian Memorial Prize in Education, UWA Graduate School of Education, 2016
Projects
SimLab™
This project uses mixed-reality simulation technology to improve the self-efficacy and preparedness of pre-service teachers for parent-teacher interviews relating to differentiation. The project aims to report on the benefits of including SimLab™ into a core unit in the Master of Teaching (Secondary) degree. This unit focuses on differentiation as an opportunity to implement the theory of the unit into practice in a simulated parent-teacher interview interaction using a parent avatar. Integrating SimLab™ into teacher training as part of a whole-class learning experience is groundbreaking and unique to UWA. The project is being completed in partnership with Murdoch University.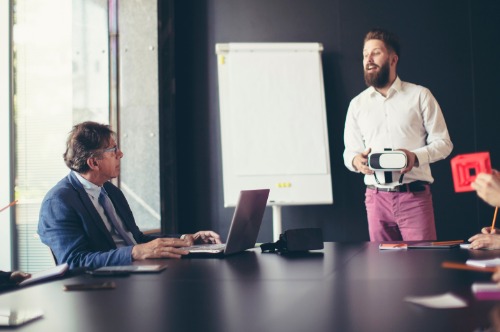 Humanities and Social Sciences (HASS) Action Research project
In collaboration with UWA researchers Dr Gemma Scarparolo and Dr Loretta Dolan, this project is a series of research and professional development sessions to empower teachers to conduct HASS-related action research projects with their students.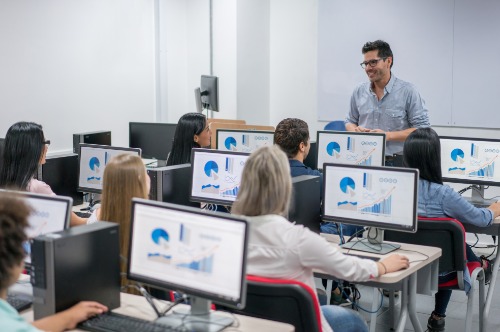 Using mixed-reality simulation technology to enhance classroom readiness of pre-service teachers: TeachLivE as the virtual classroom
This research introduces TeachLivE to UWA for the first time. TeachLivE is an emerging mixed-reality simulation technology, where pre-service teachers conduct lessons with a virtual class consisting of five avatar students programmed with distinctive personality types. Pre-service teachers practise foundation teaching skills in both behaviour and academic domains as a basis for developing more complex teaching repertoires for use with real children. This research evaluates TeachLivE for the Australian context, and specifically for use in the UWA Graduate School of Education.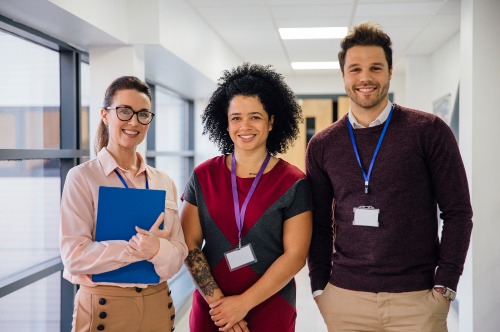 Teaching
Dr Mayne strives to provide meaningful opportunities for students to expand their knowledge, skills and horizons, and to nurture each student's unique potential to succeed.
Dr Mayne teaches in the following: